1. Testing and implementation
— transition to a home office with coordination, mindfulness and lesser stress, and try maintaining the present level of effectiveness
— when your company returns to normal operation, most of the tools will remain. This means increased performance because of digitalization
— analyze the existing solutions (including software and servers) and pick a strategy
— choose tools and software
— test them on a department
— calculate costs for all departments + calculate risks of performance loss
— present it to the management and get the budget
— communicate it to the departments
— implement it
Searching for the solution and testing on a single department will take at least a week, meanwhile, other departments may work in the office (offer coverage of taxi costs to all employees) or take leave.
Testing remote work straight on all employees and departments is unreasonable and will cause disorder and exhaustion, dropping work performance. This will hit IT specialists and managers of departments the hardest.
Implementing to all departments will take approximately 2-3 weeks.
Task: help your employees to set up a workplace at home.
Needed: a desk, a PC, a headset with a microphone.
Designers: the easiest is to move their workstations and displays to home in a taxi.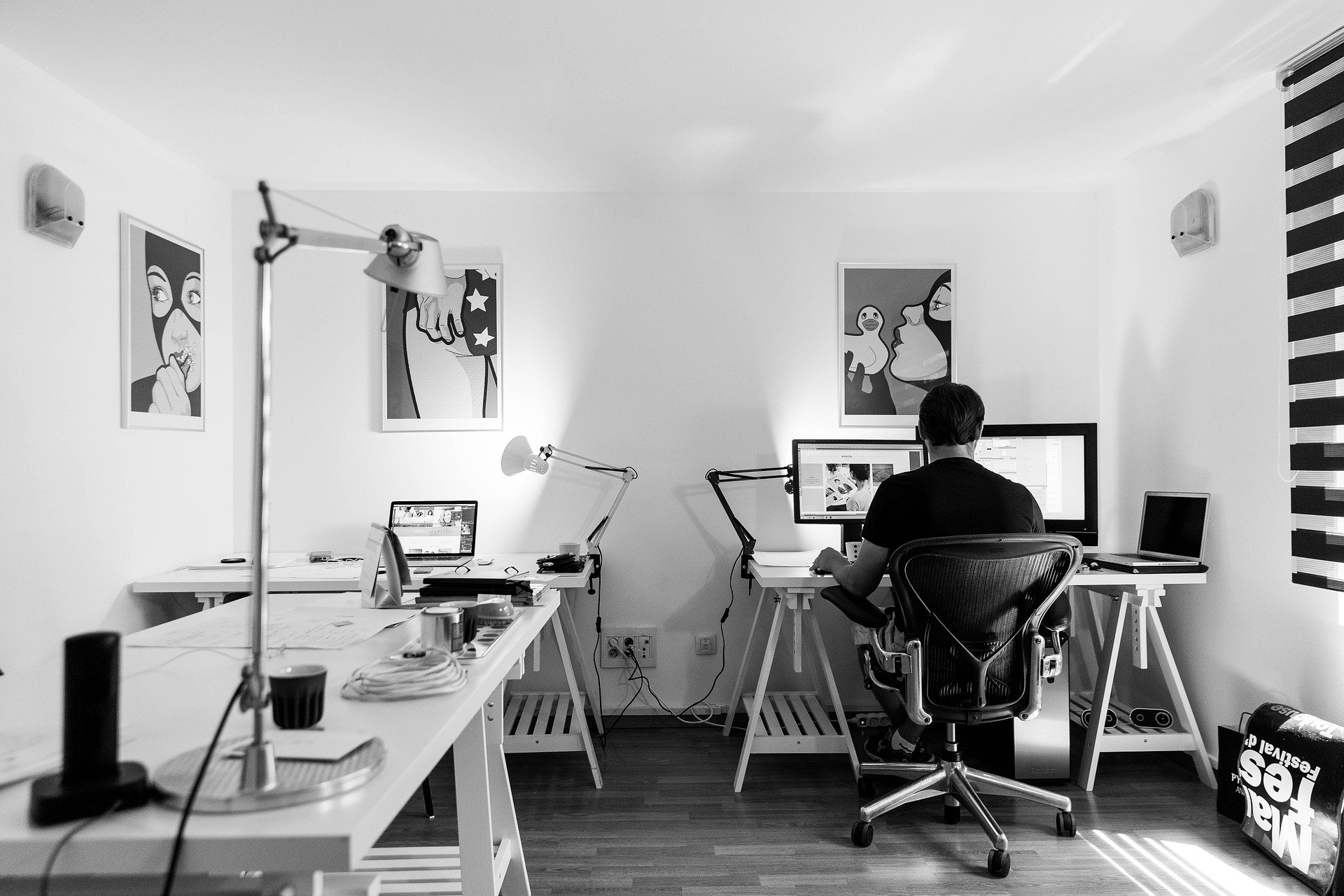 — They don't always have a desk (that is a must for two displays), sometimes the company has to buy it
— Workstations are noisy when in operation
— A render farm in the office is another story, there are different way outs
— They need a good internet connection. GPON may be required to transfer files.
Tip: headsets with microphones allow making calls throughout the day and coordinate the workflow. You can buy them for everyone.
3. Online meetings and presentations
— Managerial meetings
— Meetings inside departments
— Communication with partners and clients
— All steps of Stage 1
— The above tools allow preparation for sending presentations
— Having a task system or a project management system is a big plus. This provides for an easy discussion of task statuses and keeping updated.
— Over 100 users
— Screen capture, camera and microphone access
— A retrievable recording of the process
— A chat to ask questions
— All tools are multilingual
— A dashboard for drawings
— Surveys featuring voting function
Keep all action items of the meetings in a specific place. Don't use chats and letters for that. 
Managing your processes effectively even when all employees are working remotely calls for a project management system. Here at Cerebro, we have also switched to "an emergency mode" and sent everyone home. This has not impacted our work at all because all our tasks, associated information, files, and different action items are within our system.
We are ready to provide any support and assistance in setting up and transitioning your team to working remotely. Contact us, and Cerebro will make this painless and flexible for you.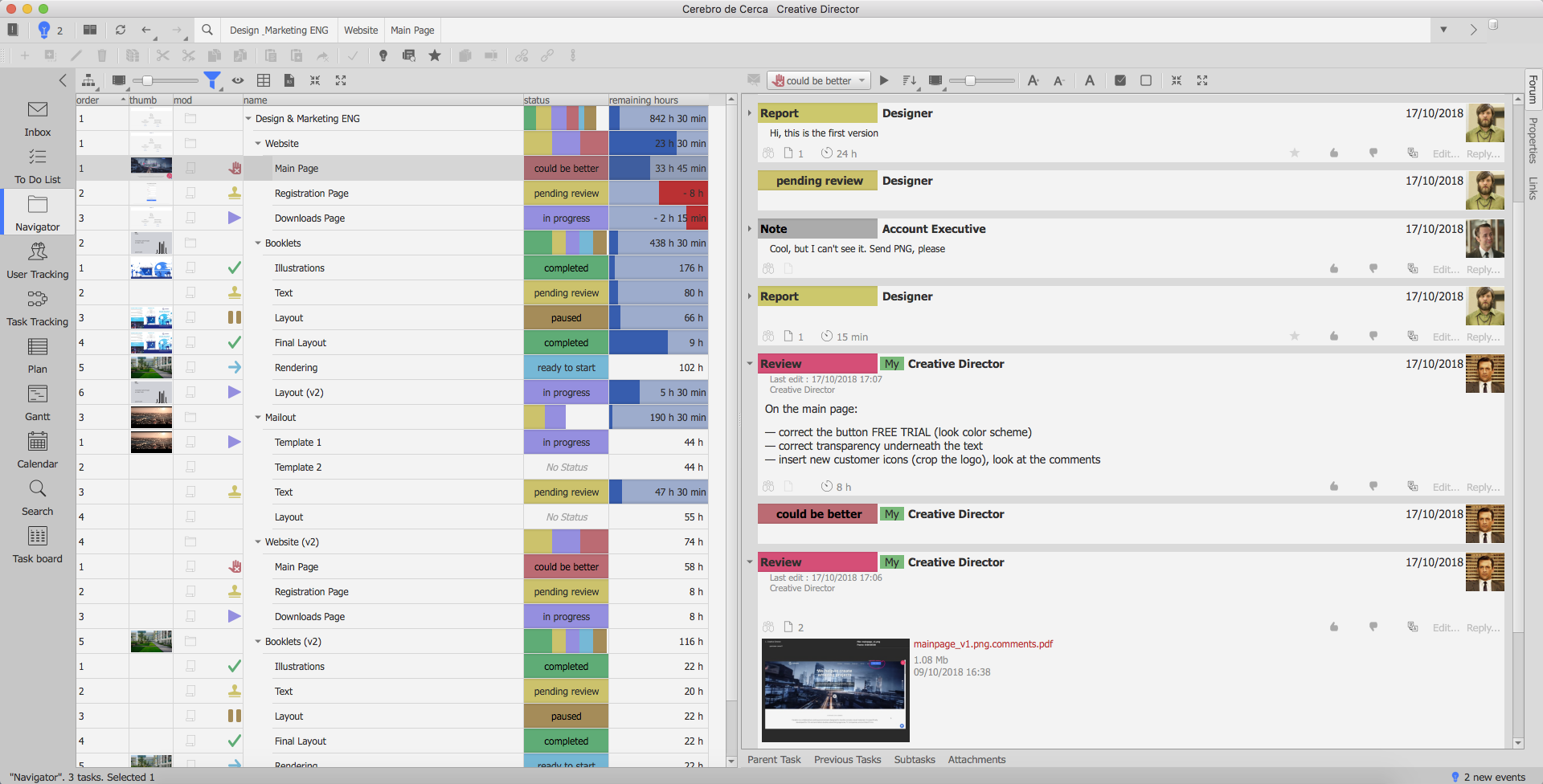 Chats for departments and projects will help to discuss and clarify. Remember that all tasks, their status, and progress should be kept in the project management system.
If you still don't have a general chat function with all employees, make one. It can be used to share coronavirus news and memes. This is good for bonding and helping each other to get through these hard times in isolation. 🙂
One can always disable notifications in such chats, but it will be nice to relax a bit in your spare time, which is important.
Single out one of them: Telegram, Slack or WhatsApp. But you don't need us to tell you that.
Ideally, you will need emails only to communicate with clients and partners. Everything else will be within the project management system, while small and quick messages will be in the chats.
7. Other important things
Use electronic document exchange systems for easy approval of important documents between employees and departments and signing them with your business partners. You won't have to get the document to the manager for signature and secure its legal validity.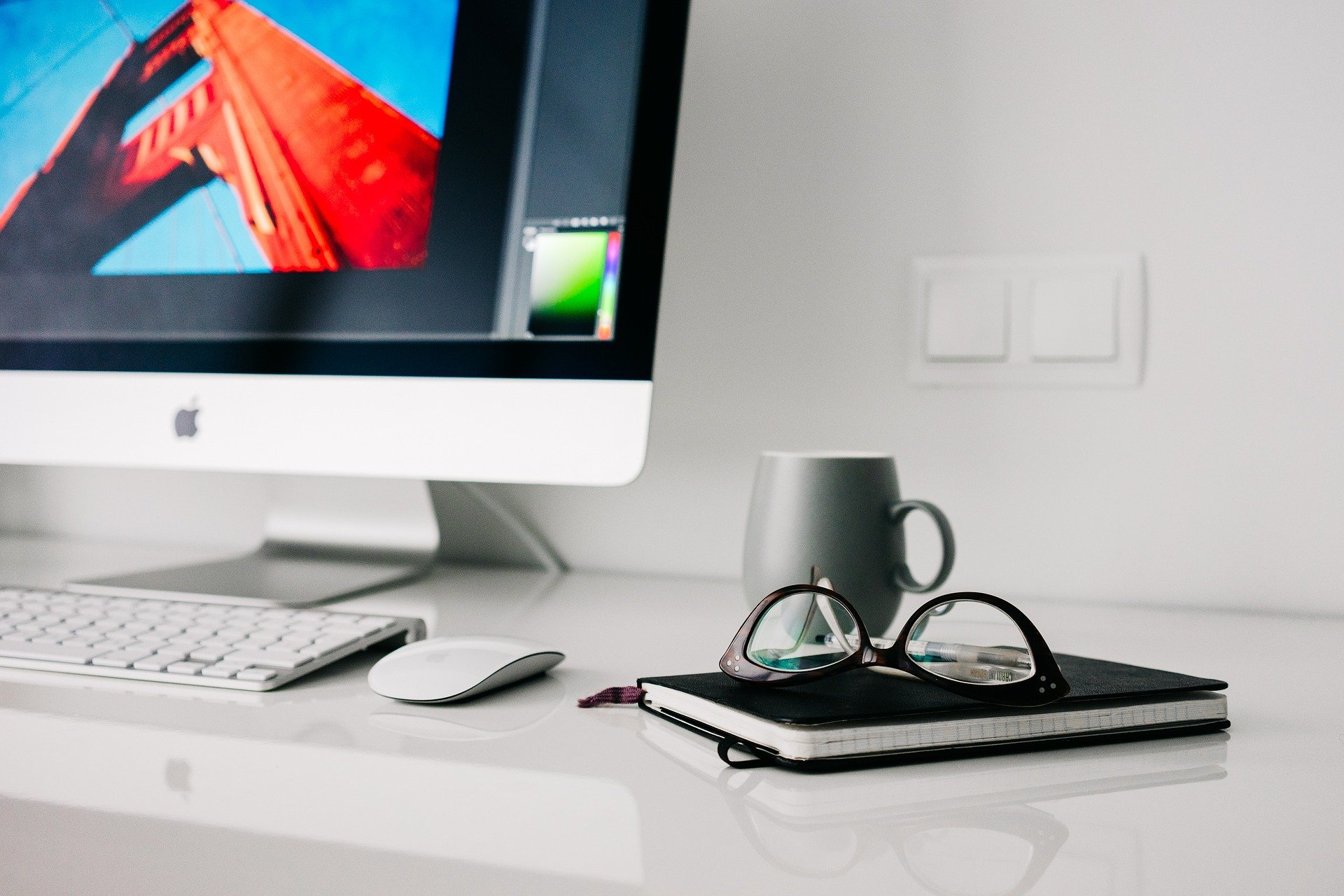 There shouldn't be problems with accountancy, but learn how to transition it "home" just to be on the safe side if it becomes necessary.
If creative work is important for you, but things don't progress in an online meeting – there are many tools for brainstorming. For example, MindMeister or similar. These tools help to structure the flow of thoughts and link ideas.
We offer a 60-day free Cerebro licence for a better work organization. We will provide all possible assistance to our current customers and help them to transfer to a remote work mode.