Klaxon Production is a production company that creates and promotes animation projects for children. Its animated series Flora's Team and Fortuna's Songs help to cultivate respect for the environment in kids. Meanwhile, the company's new project Hunch and Crunch explores the topic of responsible consumption. Its motto is 'Moderation is Key.'
We have talked to Klaxon Production executive producers Sergey Morozov and Irina Boytsova to find out how the studio organizes its work process.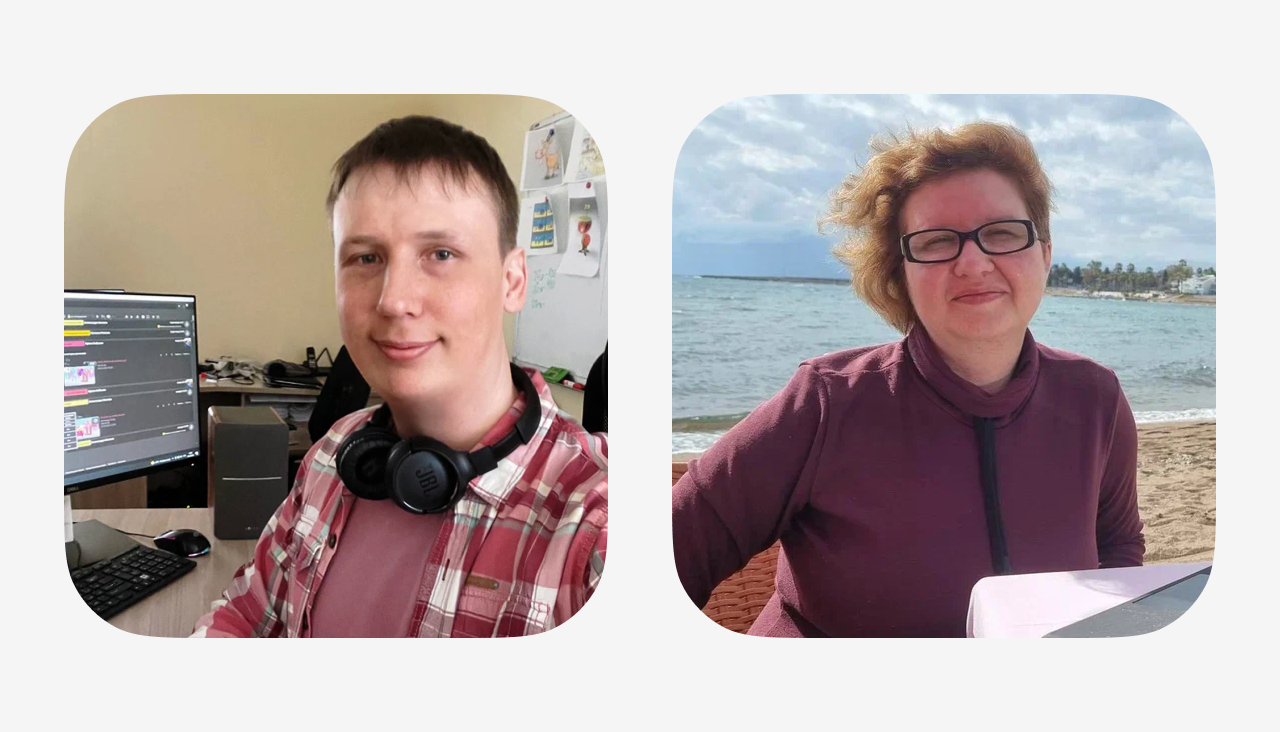 The company is young: the above-mentioned projects were released in 2022, and work on them is still in full swing.
In 2023, Klaxon expects to release more than 400 minutes of content. It has managed to achieve a lot in a short time, with Flora's Team episodes being actively rotated on the Carousel and O! TV channels and its main YouTube channel gaining 60 million views. The show already has its first licensed products and is scheduled to premiere in China this year once dubbing is finished.
Equally encouraging are the audience's enthusiasm about the pilot episodes of Hunch and Crunch and its first few million views on YouTube. Hunch and Crunch is already available for viewing on Kinopoisk.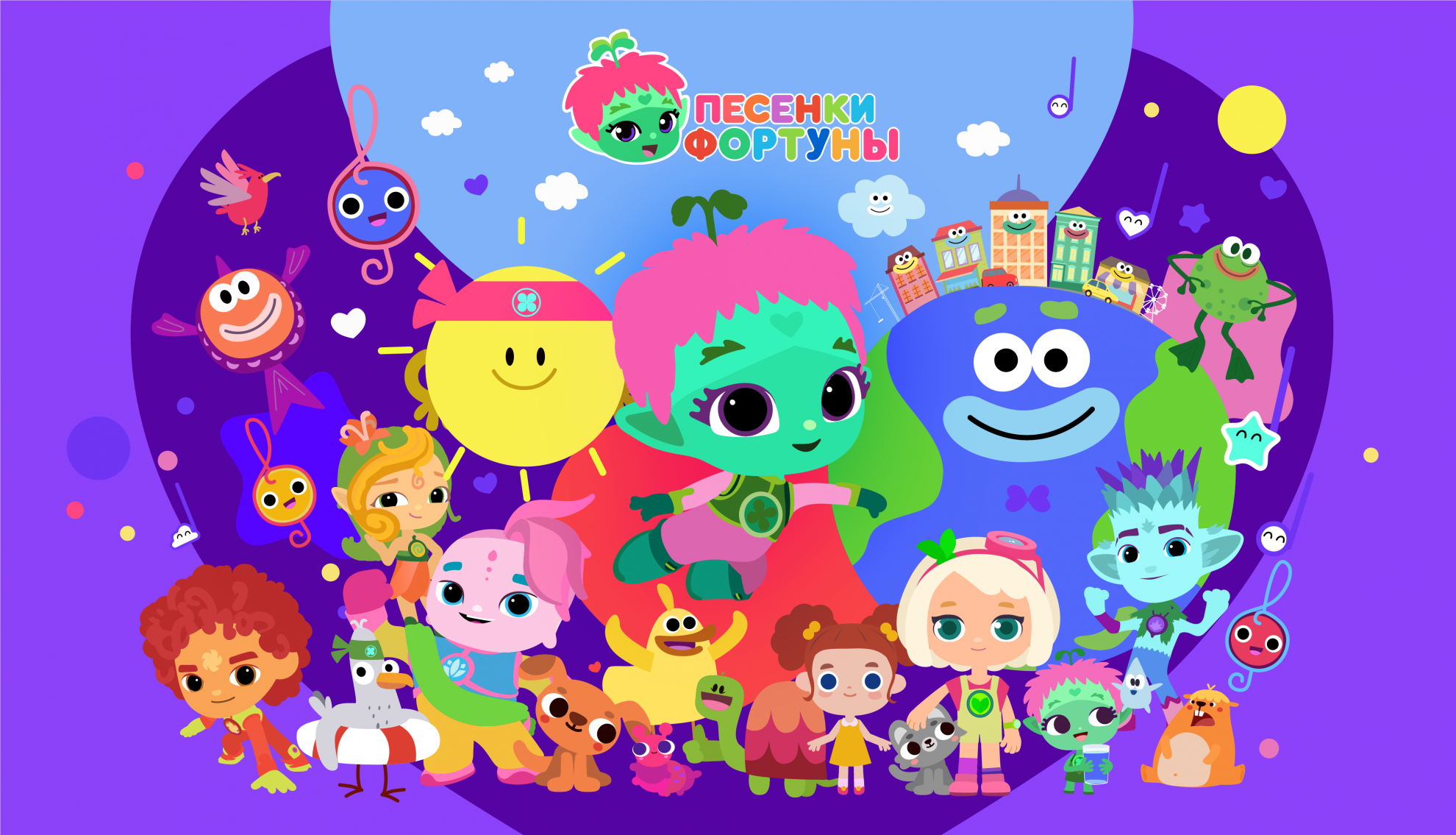 Goal: Streamline Production
While the projects were small in scale, they were easy to manage using such simple tools as email, Skype, and spreadsheets. As their complexity grew, so did the number of tasks, and the nature of work changed. The company now needed to go beyond studio spaces, collaborate with remote specialists, and organize joint work with other studios, all of which was almost impossible without project management software.
'Making modern streaming content without an electronic management system is a step backward. Take accounting, for example. Electronic systems help to fill out and send reports, keep records, and supervise everything with a couple of mouse clicks. In the past, we performed those tasks manually and were wasting a huge number of staff-hours, so we started looking for the optimal solution to streamline production and accelerate all our processes with the help of remote management,' said Sergey Morozov and Irina Boytsova.
While looking for the right project management software, we also briefly tried Trello. Most of the company employees already had experience working in Cerebro, and some had been using it for more than 15 years.
We asked our colleagues about their experiences with different project management systems and chose Cerebro because of its advantages over other software. No other systems offer a similar price-quality ratio for our tasks.
Klaxon Production actively collaborates with the Aeroplan studio. We got introduced to Cerebro while working on Flora's Team with them. During the project, our specialists had the chance to try all of the program's features. By the time we launched our second project Hunch and Crunch,  we were already confidently using Cerebro.
During the adaptation period, we drew on the experience and knowledge of our colleagues and were assisted by Cerebro's managers and business analyst. We set up cloud storage and soon connected to Cerebro's server.
We can highlight the following system advantages:
The system works out of the box and requires minimum additional settings for the project from the very beginning. It is very easy to start using it.

Intuitive interface and tools.

Prompt and responsive technical support on any issues.

Basic-level use doesn't require additional investment in programmers, plug-ins, etc.

Mirada and the ability to draw comments.

The materials are available at any time.

Hassle-free purchasing process. You can always buy Cerebro. There is no risk of running into restrictions when purchasing licenses or using the product.

No issues with server availability.

User data is stored on the territory of the Russian Federation, as required by the law.

The system has been stable for many years.
Features the team uses the most:
Task statuses, including statuses created specifically for the project. The team especially loves the new group status switch feature.

Task progress bar.

Assigning employees to tasks.

Commenting in Mirada and exporting comments to PDF.

Links to direct file downloads; internal links to tasks and files.

Tentaculo plugin.
The difficulties the project team has run into include occasional server and Cargador service crashes; the need to roll back a few hours and reload the previously downloaded files; various issues on certain computer configurations when drawing in Mirada, including the loss of all comment volume; difficulty configuring targeted notifications; problems with updates; and certain flexibility issues with the Planning tool.
Nevertheless, these shortcomings don't affect the overall impression and user experience. Cerebro is improving steadily and gradually, without any shock updates or shutdowns. New useful features are added, while the old ones are preserved. 'Tried and tested, as they say,' add Sergey Morozov and Irina Boytsova.
Speaking of the overall effect, it is definitely there. Cerebro is our go-to tool for managing projects and getting tasks done. We can access our materials at any time, anywhere.
Team leads monitor project statuses and control costs and downtime. The system offers flexible settings when assigning tasks, including transferring employees from one job to another.
Klaxon Production specialists consider Cerebro the perfect solution for distributed and remote work without the use of large studio spaces. Employees can work from anywhere while keeping in contact with each other and enjoying ample opportunities for communication and creative collaboration.