Finally, on request of and dreading the threats of our users 🙂  Cerebro now includes Gantt Chart!
To edit Gantt chart please go to <Editable> mode.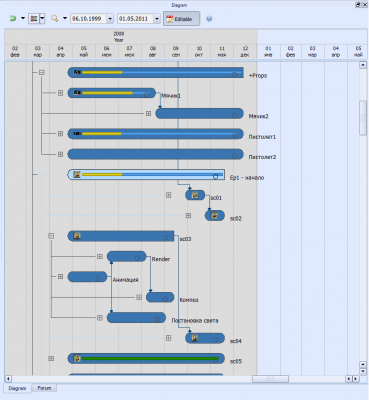 Plus:
– Task Properties – new links section (task dependence) and expanded date section;
– New Light interface style (looks a little like MS Оutlook) works for all operational systems;
– Warning message when creating new user or exceeding maximum amount of accounts;
– New Event flag (event/meeting) – when creating/reviewing task
In the nearest future calendars synchronized with Cerebro will be available (my tasks/ my meetings) for Outlook/Google Calandar/ICal.
For more details please see our forum.