We are proud to present a new cycle of interviews on how Cerebro is used in companies.
This month we interviewed  Elena Chugunova and Anastasia Pashenkova, project managers at "Petersburg" animation studio.
Please tell us about the history of your company.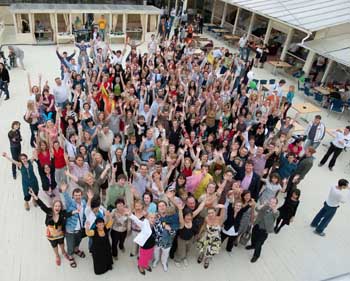 The "Petersburg" studio was created in March 2003. Our studio is the only one in Russia where the whole production process is in digital format, using the latest computer technologies.
Our creative team incudes over 100 specialists working on powerful graphical stations for 2D and 3D animation. This is why "Petersburg" ensures fast production rates for animation series, corresponding with european standards. In order to support young talents and to help develop love for the arts the studio also features a school for animators, storyboarders and directors, and also courses for animation film script writers, that are open for everyone.
We try to fully realize all of our knowledge and experience in our work. And the work of our team was acknowledged at various festivals: Grand Prize of the China International Cartoon and Digital Art Festival (China, Guangzhou, 2005), People's Choice Awards at the International Festival of TV cartoons Cartoons on the Bay (Italy, 2005), nominated for National cinematography prize "Golden Eagle" in 2008 and 2009 in "Best animated movie" category, etc.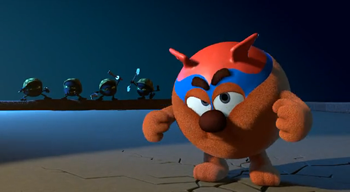 On what projects are you using the program?
At the moment we are working on creating a full-length cartoon. This is a movie about the new adventures of the popular Smeshariki characters, that find themselves in a big city. We are using the latest technologies on the project, including 3D format. We are using the Cerebro program on the production of this full-length cartoon for 2 years now.
How efficient is using Cerebro for your business?
The Cerebro program allows us to effectively distribute human and time resources, plan the production process, track task fulfillment and keep up with the whole project production process. Cerebro has a flexible structure that allows, if necessary, us to add new task types and change old ones. You can easliy see the productivity of each separate employee, using the User Stats option.  The Project Stats function allows you to evaluate the level of project completion. A major plus of the program is the opportunity of working with remote users and the opportunity of working out of the office.
What difficulties do you experience during the process of organizing work on a project? What versions of Cerebro do you use Mac / Win / Linux, Web or, perhaps, IPhone?
During the process of work on a project you sometimes need to edit or change work that has already been done and correct mistakes, and Cerebro allows us to quickly react to such alterations. We use 2 operational systems on the project (Windows and Linux) and Cerebro works well in both systems.
How fast did your team get used to the program?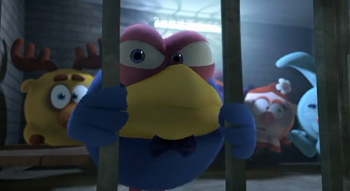 As our team consists of creative people, the first stage of implementation caused a negative reaction, but after the first week of work in Cerebro our employees were able to appreciate all the advantages of the program: convenient task setting options, task list, tracking of time necessary to fulfill a specific task, payroll control options (for contract workers).
Do you often use the audiovisual reviewing tool?
Screenshots allow quick evaluation of work, but we do not actually use the function itself, as the key employees all work on the studio.
Do you have any recommendations to make the program more convenient?
A very important function is work with animation files only through Cerebro, by-passing all browsers, and also control of all work file versions.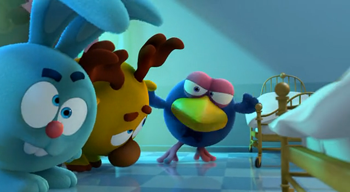 Is the program interface user-friendly and convenient from your point of view?
The program interface is very convenient and user-friendly.

Tags: