Cerebro continues publishing interviews with customers. We talk with producers, project managers, and other industry professionals. Our new interview features RC Kamalakannan from 'Baahubali 2: The Conclusion' VFX Team.
—How did you get into industry and what were you doing before that?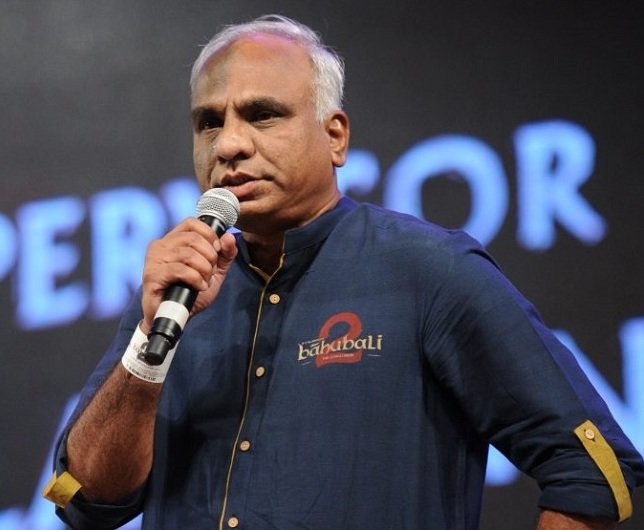 — I have been engaged in computer graphics since 1989. Earlier, I was doing subtitling and simple 2D animation using Commodore Systems. Then I gradually started making commercials in India, especially in Southern India, for advertising agencies based in Bangalore, Chennai, and Hyderabad. From there, slowly, I moved on to doing titles for South Indian feature films.
My first titles for films were made in 1995. We shot the titles off the Monitor screen, as we did not have access to a film recorder then. I was supposed to acquire Silicon Graphics 4D-35, but applications for Macintosh and PCs started coming in. My first PC application for 3D was Topaz. Many people would not remember it now.
Topaz had been released before 3D-Studio by Autodesk. Slowly, I learned compositing with the Digital Fusion application and started expanding the man-power base in my company, Indian Artists. Then I became a VFX Supervisor / Producer and was a VFX Supervisor for Baahubali 2. It was a long process with more than 20 years in this field.
— How did you get into the Baahubali Project?
— Baahubali 2 is my sixth project with Director S.S. Rajamouli. Earlier, I won the National Award for VFX, which is equal to Oscar in this part of the world, for his film Magadheera, which also had lots of computer graphics and visual effects.
Actually Magadheera was my entry into visual effects-based projects. Earlier, my projects were not totally based on visual effects; just one or two scenes. Magadheera was fully based on visual effects. Another film called Eega was my next visual effects-based project with S.S. Rajamouli.
Then there was a small pause before I joined him again for Bahubali 2 as a visual effects supervisor.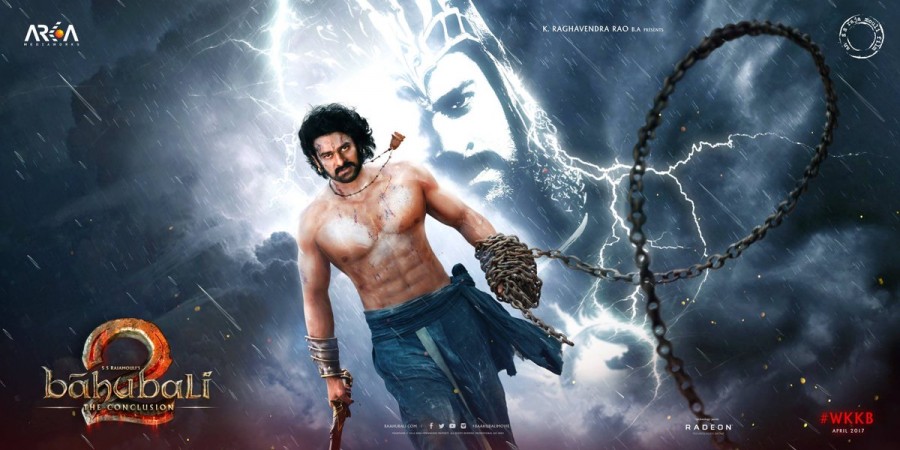 —How many studios were involved in creating visual effects for this project?

— More than 35 studios were involved in Baahubali worldwide, including St. Petersburg, Moscow, Kiev, Tashkent, Shanghai, London, Tehran, Copenhagen, Los Angeles, and several studios in India. Almost all visual effects studios in India worked for Baahubali 2.

—How did you choose those studios?

— Well, I had already worked with some studios in previous projects. Other studios I found online, based on their specialization, got their show-reels, then discussed storyboards and previs with them. Normally, I do not give one scene/shot to one studio; I split the scene/shot into various tasks and select the studios depending on the task.

— Could you tell us more about your approach in work with your VFX team? How were you assigning tasks among them?

— Yes, normally, we start planning on-set production from the previs stage. During the shooting, our on-set supervisor logs in Cerebro and uploads the HDRI directly from the shooting location. A Lidar scan of the film's sets and terrain, shooting data with the log sheet, and reference images will all be in Cerebro.
Cerebro is our project management software, which is very user-friendly. It takes just a couple of hours for a new studio to get used to Cerebro, and the support is excellent.
We had our data center in Germany, so all our assets were saved there and linked with Cerebro. The entire pipeline was neatly integrated with Cerebro as the hub.
The first task was asset building. 3D modelling and texturing of characters and props of the entire project are broken down to parts for several studios and individual vendors. At the same time, we start R&D on FX and crowd. Asset building and R&D processes are all in Cerebro, on day-to-day basis, from the WIP stage. Once the edit is done, Input Arri or DPX files are sent to matchmove. The matchmove studio uploads solved cameras and my QC approves it. The studios are assigned new tasks, which can be FX, crowd, digital-extension, comp, character animation, etc. They have access to MM data based on their allocation. If the studio finds any error in MM, it red-flags it to QC, so the task goes back to the MM studio for correction. The main tasks are further broken down to sub-tasks like rigging, rotoscoping, object-track, etc. All goes like clockwork.
Then the main studios send postvis material, which is normally gray-scale quicktime movies with rough animated characters, but with perfectly matchmoved shots. The director watches the postvis line-up in edit again and does final edit and trimming. Upon approval, the studios send the result for final rendering. I have used Werender in China and Forrender in Ukraine as Baahubali -2 renderfarms.
After that rough comp QTs in HD are sent with a few final comp sample shots to my Comp supervisors. And then they arrive to our DI facility.
All the above tasks are saved in Cerebro, and as it's admin, I am able to get them 24/7.

— What was the biggest challenge for you creating visual effects for this project?

— At one point, we had 2,550 shots. It is a huge number of shots, and we had to make assets for all of them, so the studios had to work tirelessly to meet the deadline. From start to finish, we had only fourteen and a half months. It was a tiresome project to finish on time. Without Cerebro, it would not have been possible at all.

— Which visual effects are very hard to create, but look very simple on screen?

— In the climax, there is a bison pulling a chariot, and the hero is trying to destroy the chariot. He jumps and lands on the horns of the bison, and there were some 12 FX shots. That was very challenging.

— What was your favorite part of this project?

— The swan ship song. It is my favorite scene in the entire project. We had shot it only by January, and the studio had only three months to finish it. That was my favorite part of the film. I think we did a good job on that.

— What films do you prefer?
— Of course, a movie without visual effects. A simple comedy or a thriller.

— Do you have any suggestions on how to improve Cerebro?
— Well, I know that Cerebro can handle the Russian language, Chinese Mandarin, and English at once, but I do not know if it can translate between these automatically. Whether it is possible for an artist to type in native Mandarin, but for me as a Cerebro admin to see it in English.
I would also like a chat window, so if I want to speak with an artist from another part of the world online in Cerebro, I could drop them a few lines.
Besides, a personal URL Reminder, where we could come back to some tasks later, would be nice.

— Those are very good suggestions! We will work on them.

Tags: