Cerebro continues publishing interviews with customers. We talk with producers, project managers, and other industry professionals. There is our new interview with Dmitry Ostroglyadov from The Polden studio.
The Polden studio, led by the General Producer Dmitry Ostroglyadov, creates a special advanced interactive technology ecosystem around itself. High technology and impeccable taste helped the studio's projects land on top of the ads and exhibitions market among major industrial and high-tech companies in Russia and around the world. For 10 years, the team of Polden has been working on special effects in feature films, creating memorable advertising and image content, designing and implemented TV studios, developing design and arrangement solutions for museums, and, of course, implementing large-scale multimedia installations. The recent high-profile projects of the Polden studio even include self-developed technologies, such as the Polden binocular, which presents a new way to interact with the virtual reality.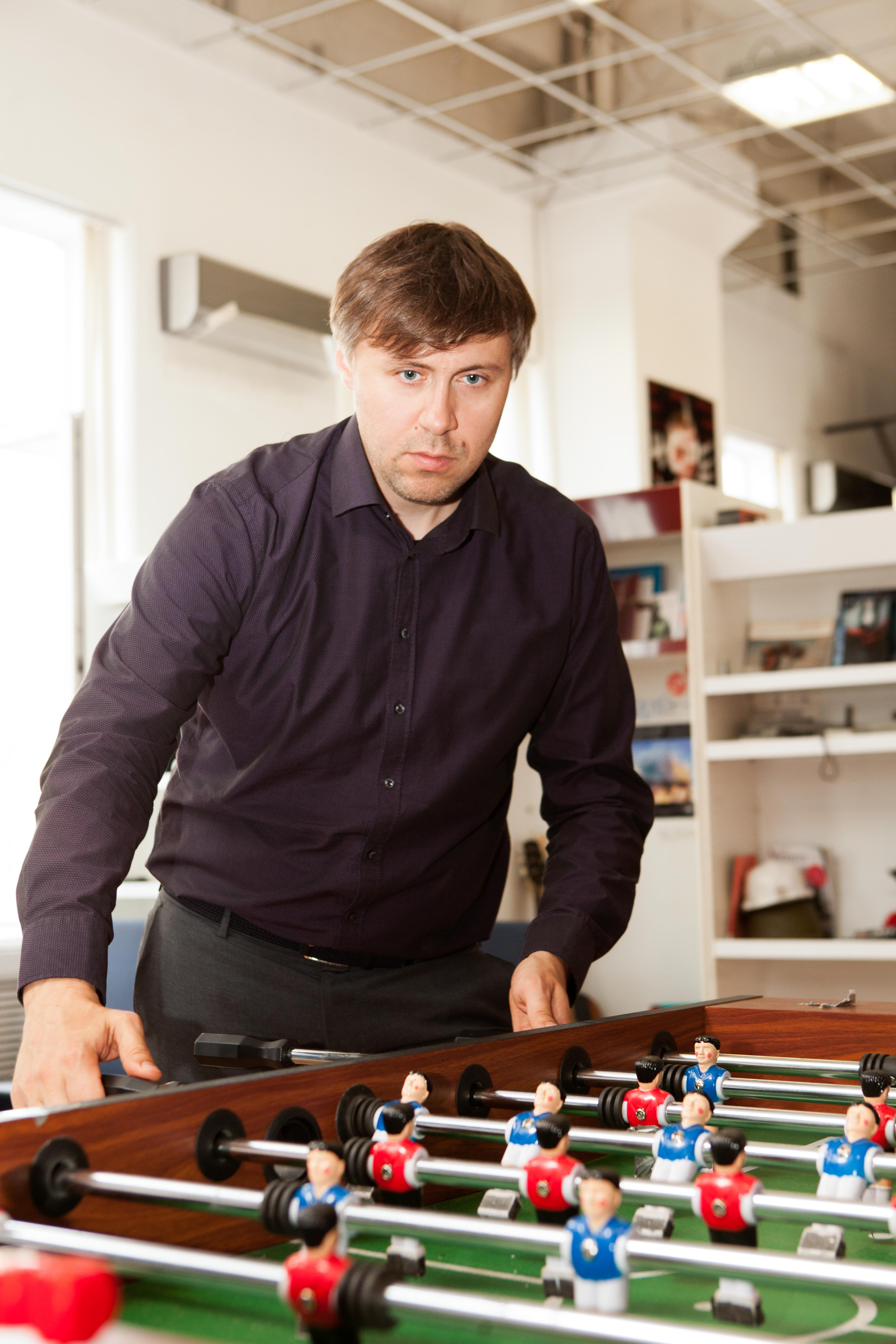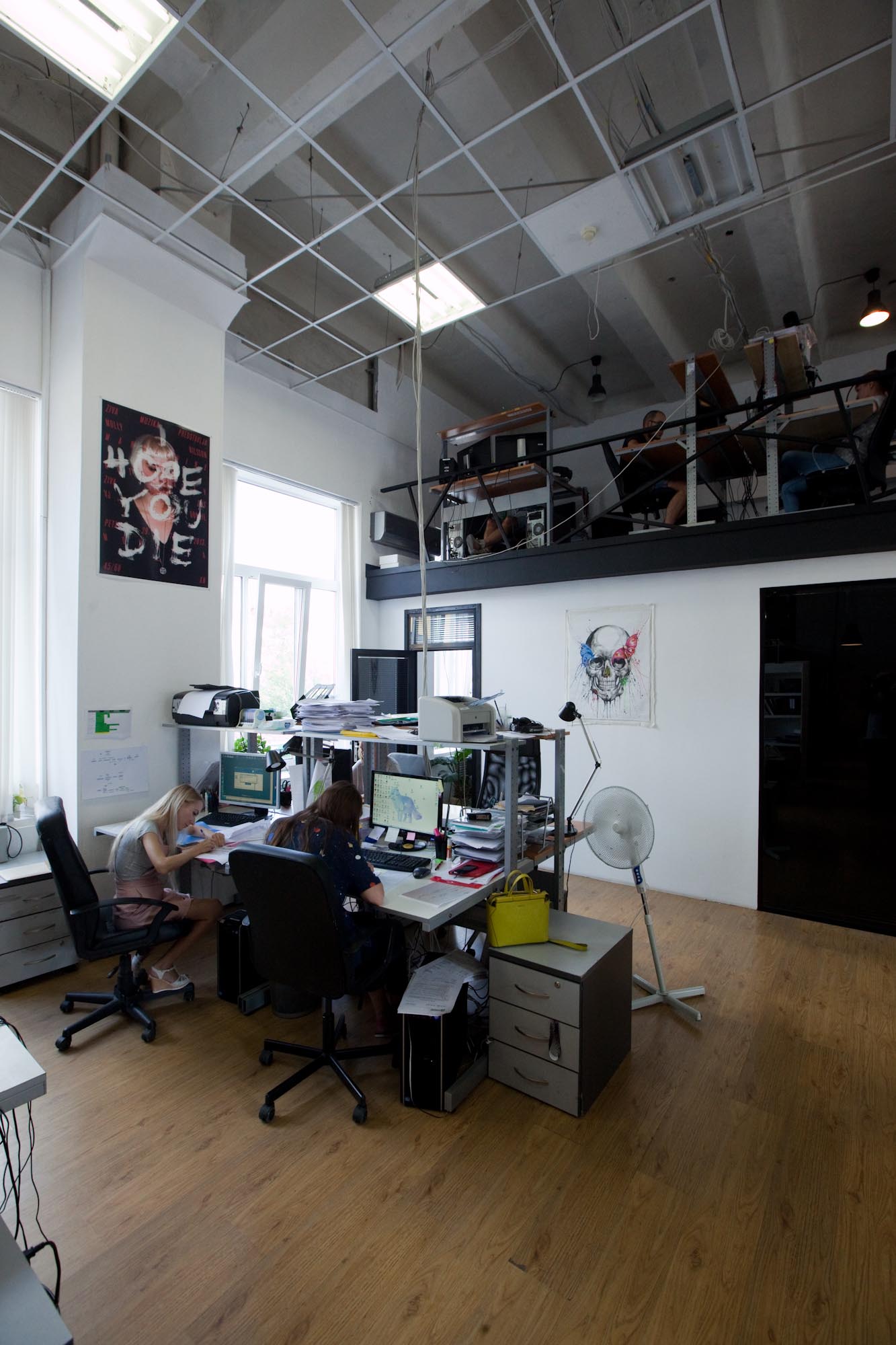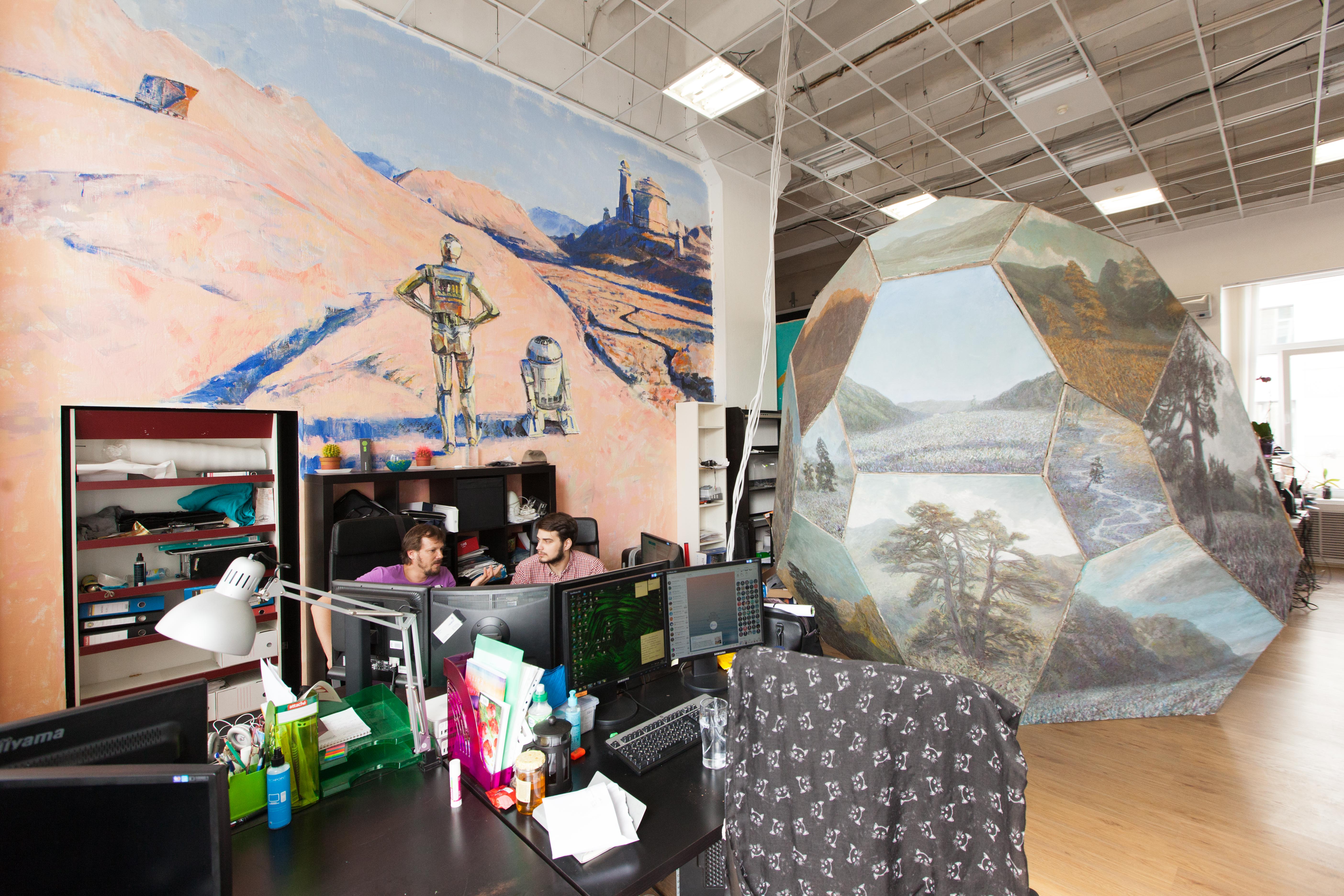 — Tell us about yourself. How did you get into the industry, where did it all begin?
— Since my childhood, I have been interested in weird stuff like astronomy and relativistic physics. In the sixth grade, I took an interest in programming and by the ninth grade, I was already working as a programmer at the Aviation Equipment Research Institute. As a first-year student, I became a motion designer for the NTV channel. By the way, I was the first person to employ Konstantin Kharitonov. We worked on some awful movie together. Then there were lots of movies, and in-between them, I was working on
Khrun and Stepan
TV show at the
Pilot TV
studio. Later, my friends and I established our own studio in my native town of Zhukovsky. Now we do quite a range of stuff: architecture, multimedia installations using robotics, and promotion of major industrial companies, but it all began with just film effects.
When it comes to cinema, we managed to work with both Bekmambetov and Bondarchuk. Fyodor Bondarchuk engaged us in the image part; the corporate style of his
Art Pictures
studio. We even branded clothes for the movie crew of
Stalingrad
. Our main competitive power is that we burrow ourselves into some non-technical, technically complex gaps of the industry. We search for free niches and create something absolutely amazing. Our claims are supported by special effects to a huge number of feature films, over fifty. We also did architectural design for the
Moscow 24
channel and worked with many museums: Russian Museum, the Museum of Moscow, and the Archeology Museum. Now we cooperate with industry giants, such as Russian Helicopters, KRET, the Kalashnikov consortium, Rostec, Lukoil, and many others.
— I know that your company has a motto. Would you tell us about it?
— Our motto is "We do what we want." This looks provocative, but the meaning is positive. This is because we are doing what we love and not just making money. To develop my professional skills, I have always tried to do something I'd never done before, giving away sleep and days off. It is the same now; we undertake very risky projects, and this risk hardly pays off with satisfaction from breakthrough projects. We always try to invent something new, best suited to the customer's needs. In this case, we have to quickly upgrade our skills to the required level. This is the main difficulty here, but we still get to do what we want and implement crazy things.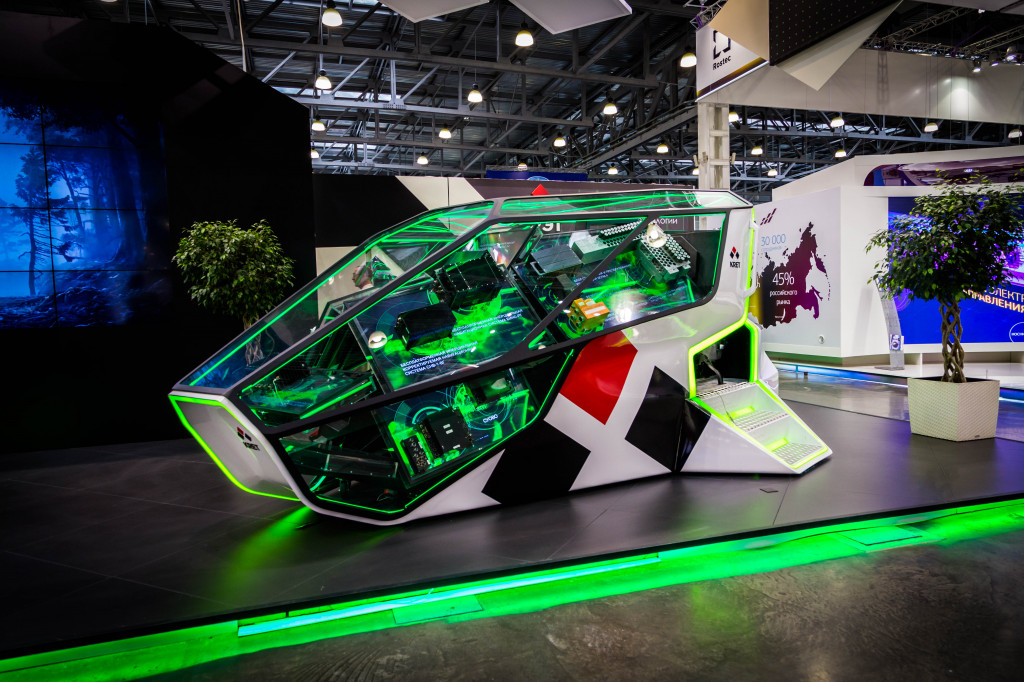 — Do you have any advice on working with customers? Do you ever need to convince them in something?
— We try to demonstrate our experience and make the customer believe in our vision, otherwise we fail. People pay for our competence, and we have to make all decisions. Our work is built on trust, so we sometimes balance on the verge of being rude when dictate what we think is right. We always insist on our vision, otherwise, it would be impossible to do anything cool.
— Now tell us about your latest projects, please.
— There was an excellent case to illustrate our approach. I mean the video for KRET (KRET is the Concern for Radioelectronic Technologies; the most powerful in Russia). We were making an unusual image-building clip, where we never showed the aircraft — neither airplanes, nor helicopters, nothing at all. We focused on the very functions of those and represented them with huge marine inhabitants flying in the air: whales for locators, cuttlefish with an ink spot for radio interference. A flock of fish was representing the friend-or-foe recognition system. Dolphins are very sensitive, so they worked as sensors, and so on. Such poetic comparisons help us brilliantly reflect the properties of industrial equipment. We also made a whole series of commercials for Russian Helicopters. They are a commercially successful company, selling all over the world. In Russia, few can boast something like this. So we were thinking, how can one promote helicopters around the world. We've decided that it is best to use a universal language of cinema, so we are creating a series of superhero videos dedicated to helicopters. We made a clip about extinguishing fires. A fiery monster attacks the city, and helicopters fight it. Now we are starting clips on rescue, reconnaissance, and so on. This is an interesting approach when film cliches are used as an international language to create high-quality advertising.
— How many people do you have on the team and how are the responsibilities divided?
— We have a small team of 25 people, but it is not easy to manage. As in many companies, the main burden falls on four to five people, and all the others are sort of running errands. Yours truly, in addition to being a CEO, also sells to key accounts and creates content.
— How does the team communicate? Do problems arise and how do you solve them?
— Of course, they do arise. In Zhukovsky, our team was all friends and mutual understanding. Now we have grown as professionals and become more rational. When we start a project, we chip in all our competences and build an entirely new structure, so the conveyor principle wouldn't work here. Every time we make up absolutely different groups of people, depending on the technology we are using. We use various management methods, and Cerebro is the only thing that helps us keep everything under control.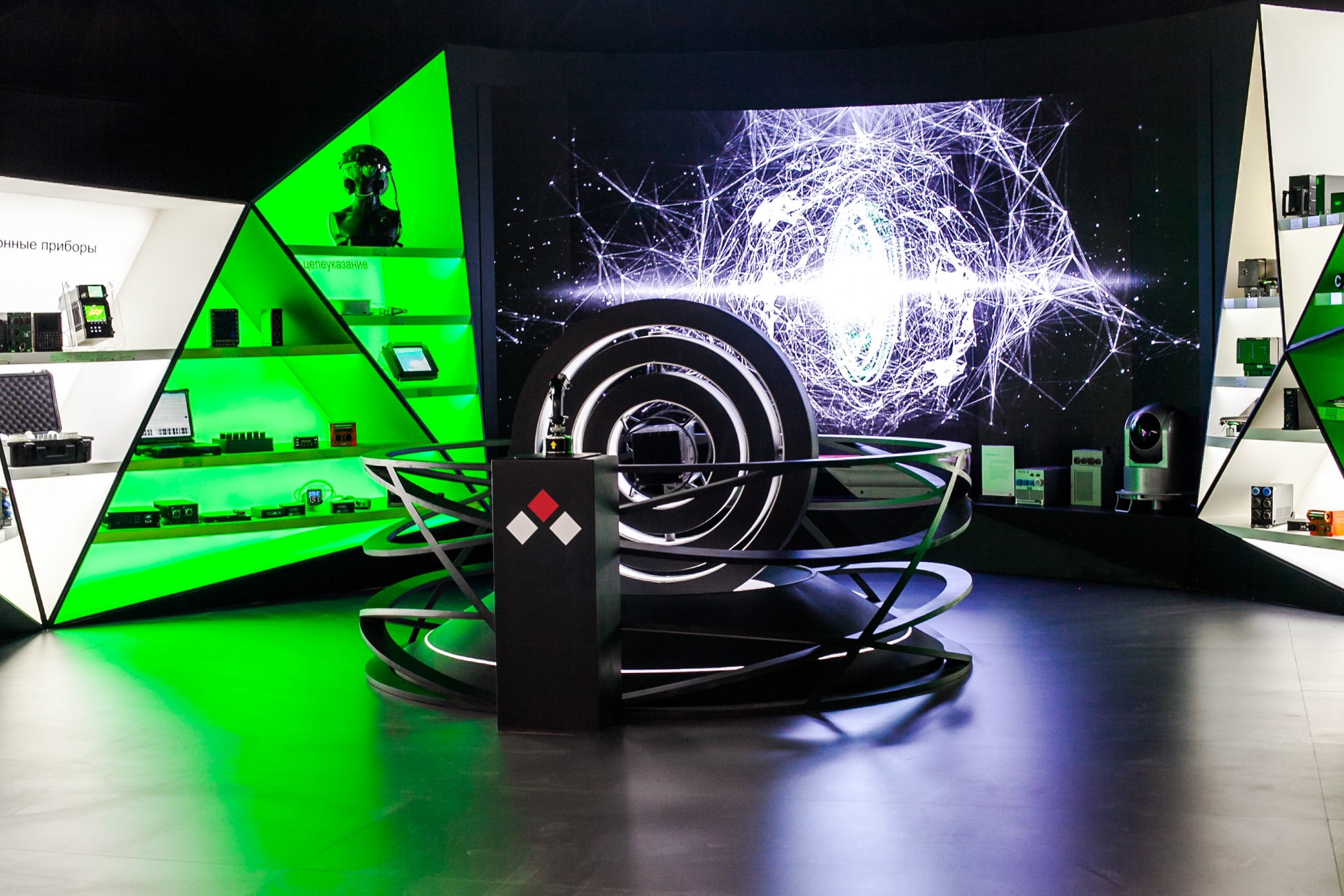 — How long have you been working with Cerebro?
— We were the first company that purchased Cerebro and put its trust in it. Back then, Cerebro was not even being licensed, just sold. In the 2000s, I took the main Cerebro players to the Pilot studio, where we were working on a high-tech TV tech calculation system. When I started my own business, I followed very closely what was happening to Konstantin and Co. For me, he has always been an authority when it comes to technology.
— What you find the most useful in Cerebro?
— Structuring ability of this product, automated alignment of all business processes. You can plan your expenses, tasks, track the working time. To understand where goes the money, we always use Cerebro. For those engaged in production, Cerebro is convenient because it may be tailored for a great variety of applications. We are engaged in both technology and creative projects, and this is well reflected in the ideology of Cerebro.
— Tell us about your company's plans, please.
— I would very much like to take an example from Konstantin Kharitonov and start a product of my own. As of now, many our developments take from one and a half to six months, but this isn't much at all. I think it is cool when you can do something for several years, polishing it to the perfect state. We patented a binocular, i.e. a virtual reality device. Now we are going to make software, a repository that stores large volumes of multimedia data and tells entire stories about them. We are also interested in expanding to neighbouring markets and developing new lines of business. This is why we are currently negotiating with the Polytechnic Museum, the X-5 Retail Group, and several museum funds engaged in the preservation of the historical heritage. I would like to develop my products and sell them all over the world.