Sharing between Cerebro and other apps
Added features:
— Transfer files, messages and tasks from Cerebro to third-party apps
— Transfer files to Cerebro from third-party apps
Exchange files in a few taps — between Cerebro and chats, mail, gallery and other apps.
Go to the app by following a link
A tap on the link to a task from Cerebro in any app (chats, mail) will open the Cerebro mobile app.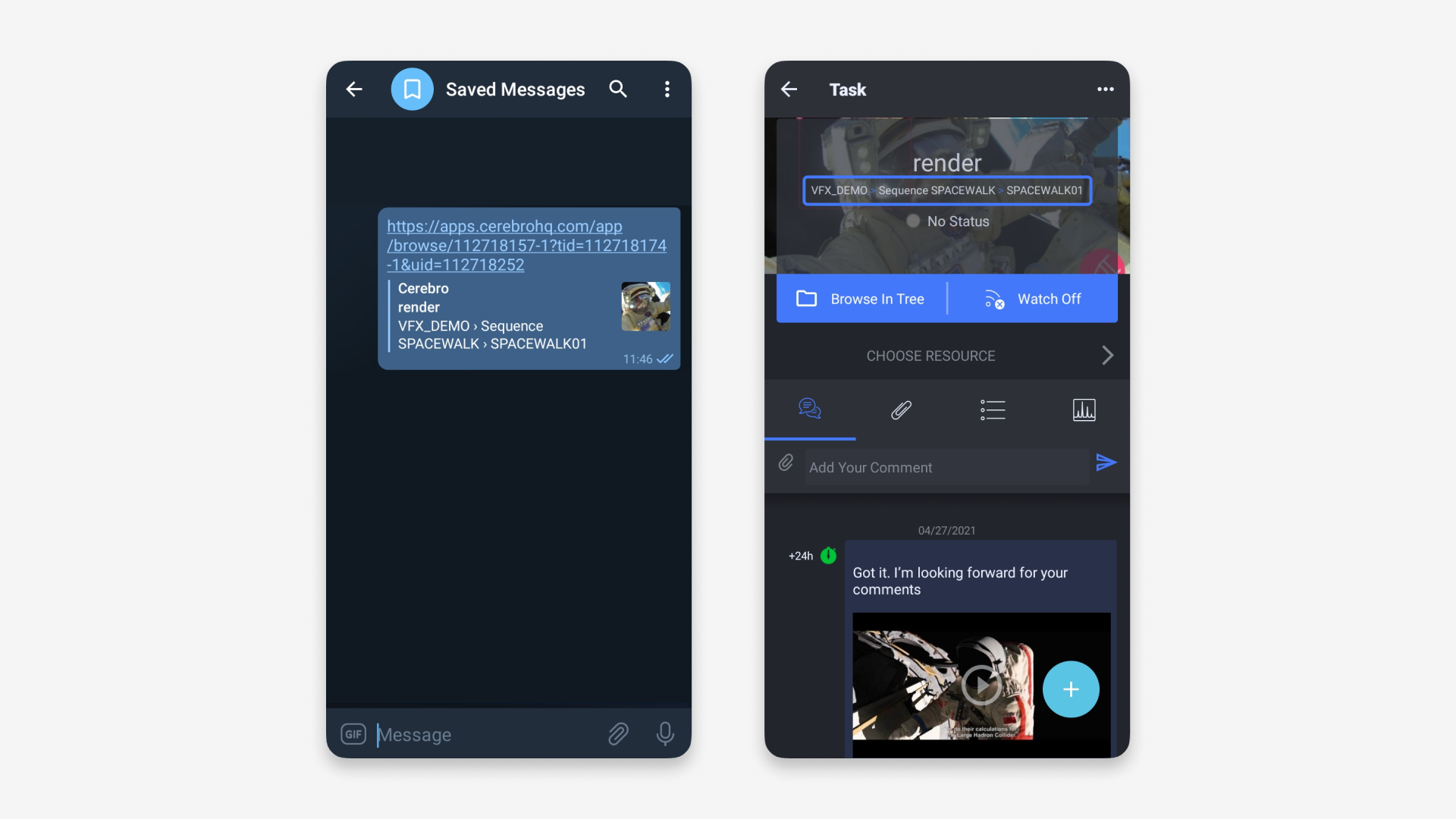 Display formatted messages
Formatted messages that were created on a desktop and on the web are displayed in the new version of the mobile app in the same form.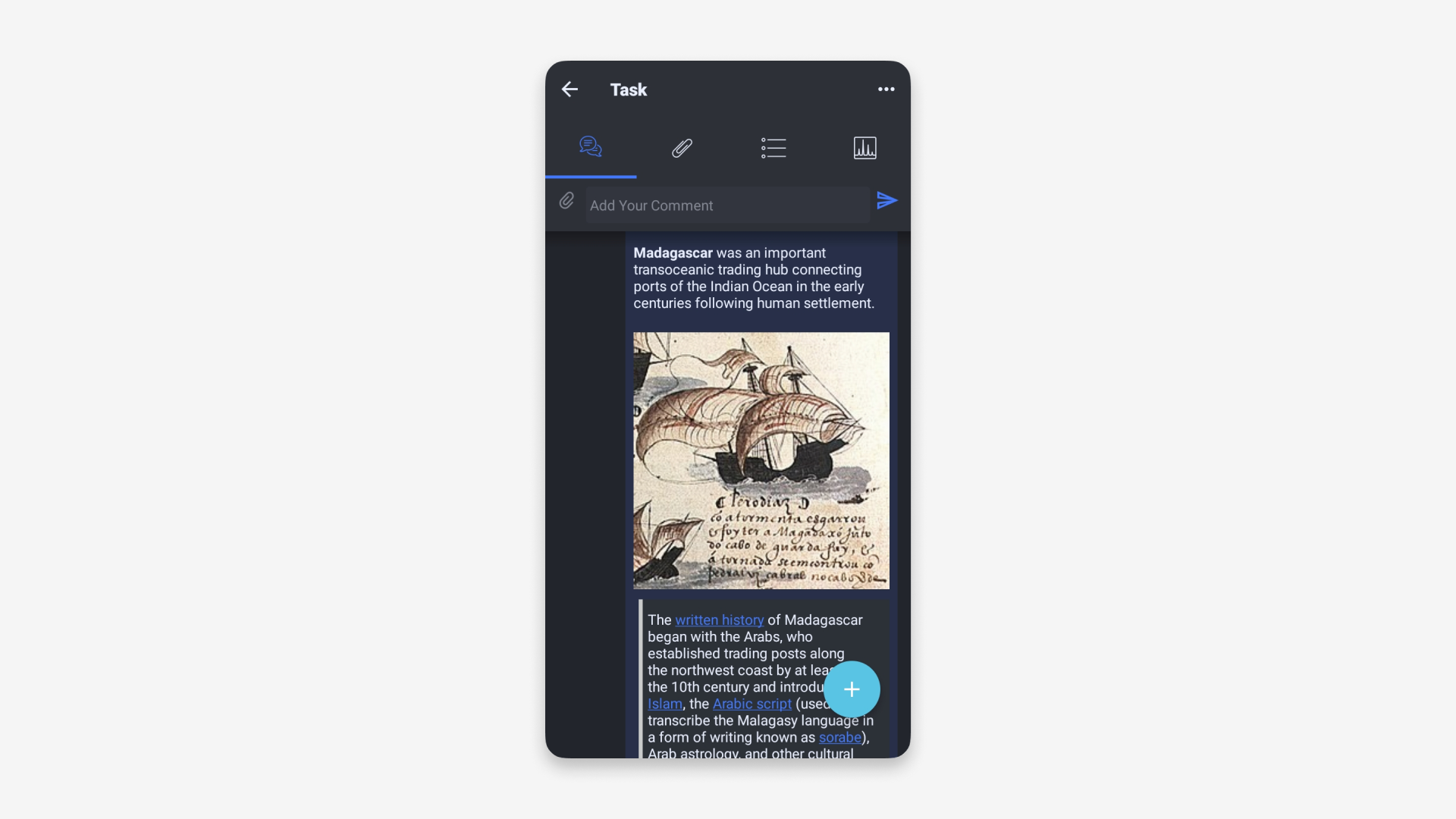 The mobile version now has screen for sending messages to a task. You can write a message, attach files and change task status all in one place.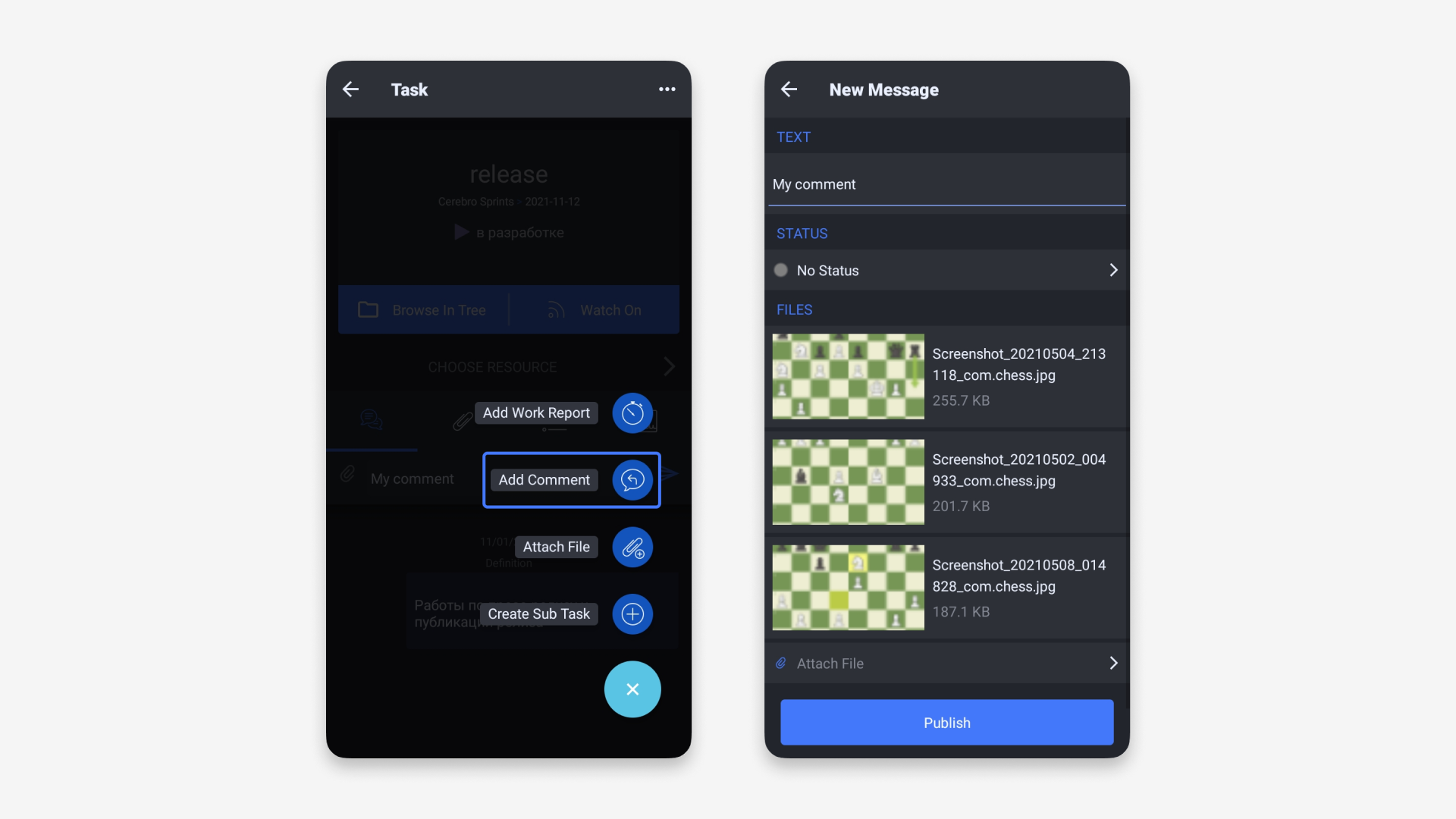 We've corrected the errors discovered in the last version. We've fixed the problems related to the Android and iOS system updates.