Cerebro continues publishing interviews with customers. We talk with producers, project managers, and other industry professionals. Our new interview features Alexander Oplanchuk from 'Baahubali 2: The Conclusion' VFX Team.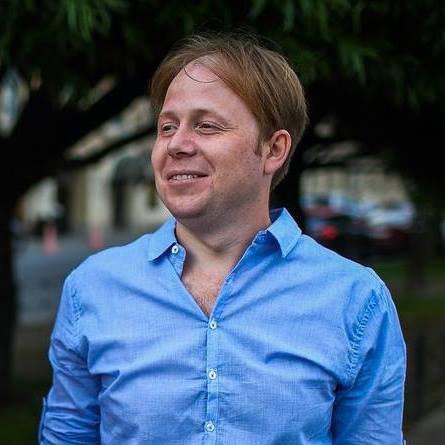 — What was your start in the industry, where did you study, and how did you take part in movie-making?
— Good afternoon. I started 3D graphics as a hobby around the year 1994, when people still used 3D Studio and PC386, but ¾ I was not looking to become a professional back then. After that I started my studies. I entered the Tomsk State University, transferred to St. Petersburg a year later, and remembered about 3D graphics only on my third year of the military department, when they asked me to use 3D animation to demonstrate the S300 surface-to-air missile system: how missiles launch and so on. Perhaps, when I handed this project over and got the credit with no tests, I decided for myself that it would be nice to do this for a living.
I started to study LightWave — it was not popular at the time, still isn't, although many people like it — and got a job in the Videosfera studio, where I made some phone models, basic animation, and simple commercials. I think the real kick-start of the whole story was the year 2004, when I started working at the Begemot studio under Lenfilm. At the time, they did postproduction of various series and advertisements, and I happened to gain invaluable experience there, while working on the Master and Margarita series. I learned a lot and possibly got a new qualification there as a 3D generalist: I learned what compositing and MatchMove were, as well as Shake, After Effect, and Maya.
Around 2007, Begemot, unfortunately, fell apart, and the V-Jet studio separated from it. Everything there was the same: fairly simple and unpretentious commercials (advertising for the LEK company, for example). And then the Moscow-based Dago studio, which was doing postproduction for the Admiral movie back then, hired our studio to process 16 underwater shots. I worked on them alone, from beginning to end; it was a turnkey project, so to speak. It involved texturing, modelling, rendering, animation, VFX, and compositing. When I handed these 16 shots over, Sergey Savenkov, supervisor of the Admiral project, invited me to a party in Moscow on the occasion of the opening night, and offered me a job. So I worked for the Dago studio from 2008 to 2013, where I was learning something new and honing my existing skills.
In March 2013, Kamal (R.C. Kamalakannan), who had already worked with me, a freelancer, on the Indian movie Eega, invited me to Chennai to work for the EFX Prasad studio as a CG supervisor of one project. Two months later, I realized that first, leaving your family is hard, and second, teleworking is a thing. So I suggested that we use Cerebro, because I had used it before, while working on the Smeshariki project in St. Petersburg. I thought, why not? They reviewed the proposal and found that it could be done. Everything was set up by June, so I went back to Petersburg to manage the project remotely.
In April 2014, Kamal offered me the next project, Puli, also Indian, quite interesting; and again, we did the entire postproduction cycle in Cerebro. We made some 2,000 shots within a year or so. The project turned out pretty decent VFX-wise, but the script had its flaws, and unfortunately, the movie failed. Finally, in November 2015, Kamal, already the supervisor of the Baahubali: The Conclusion project back then, invited me to work on the second part of the film. This was how I ended up there.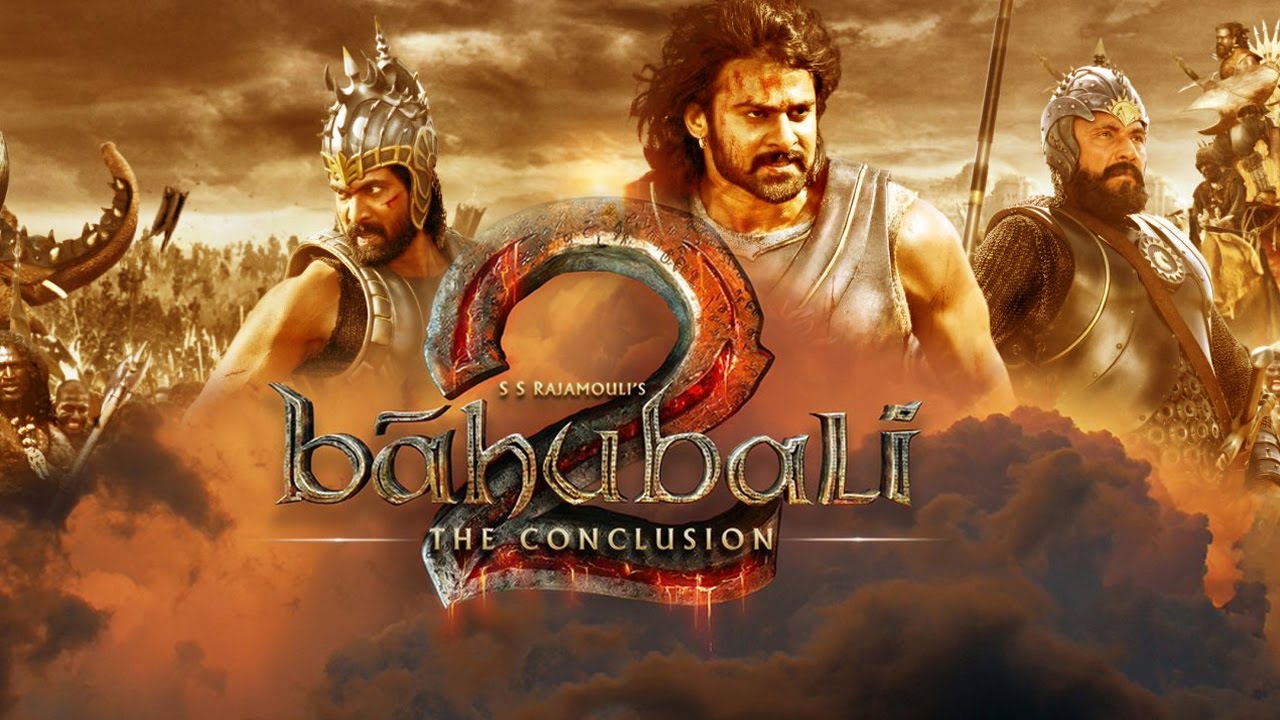 — Please tell us more about the tasks that the VFX team faced during this project?
— The Baahubali project is in many ways unique, at least for India. First of all, it had perhaps the highest budget in India; secondly, a large part of this money (some 20%) was allocated to VFX. Plus the scale — huge scenery with massive battle scenes, lots of characters, elephants, boars, and a lot more. The script was very extensive. The director of the project, Rajamouli, is an incredibly creative person; he knows how to make everything very colourful. Of course, it was quite difficult to implement all these ideas. During the year and a half when I was working on the project, the main task of the VFX team was to implement all ideas from the script and fantasies of the director in a fairly short period of time, which eventually resulted in over two thousand shots.
— Indeed, a very difficult task. How many studios participated in such a large-scale project? How were they selected, and how were the tasks distributed?
— By the end of the project, some 36 studios participated in it, if we just take those in Cerebro; I don't think anyone knows the actual number, because vendors just hired different small studios that helped them implement the project, but the main ones numbered some 36. Supervisor Kamal directly engaged in the selection; he has a lot of relevant experience. I think he chose exactly those who could come in handy. Global tasks were distributed to studios based on their qualification in different VFX areas. The main difference from the Puli project is the number of studios; we had 36 instead of 15. Perhaps, the main difference was the way tasks were distributed; they were not broken down shot-by-shot, but rather task-by-task. I mean, studios were sometimes not given the whole shot, but a specific task—for example, one place had to matchmove one shot, another one did models with textures, the third one did animation, the fourth one did lighting and rendering, while the fifth one made the final composition. Thus, we were able to make the most of the strongest points of each studio. On the other hand, interaction between studios could cause extra difficulties, but in this case Cerebro allowed us to minimize them.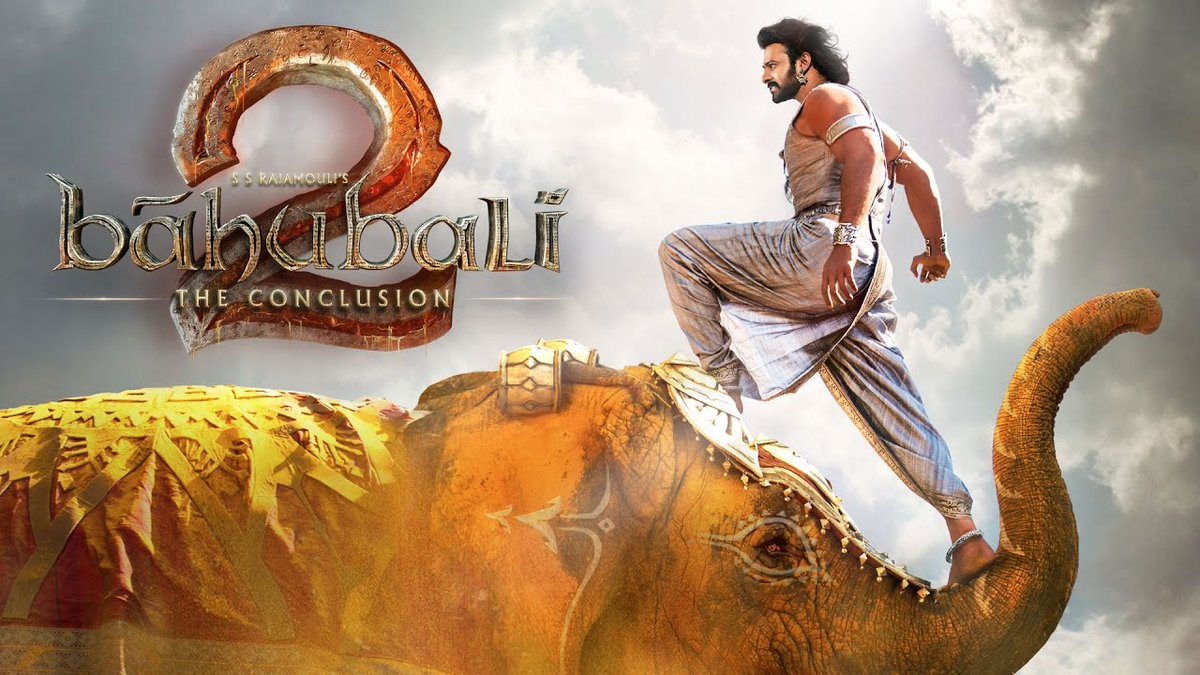 — Tell us, please, about the approach that director Rajamuli used when working with the VFX team.
— Working with Rajamuli is a pleasure. He is a unique person and director. His main distinguishing quality is that he completely immerses himself in all new issues and difficulties together with the VFX team to look for the best ways to solve them along with others. Many directors avoid getting involved in the process to that extent, especially in VFX, because people usually think this is strictly for IT experts, and no one cares how they get it done. Rajamouli, however, was with us through the whole cycle, at every stage, making an effort to ensure that this project is brought to life.
It is also worth mentioning that during the edit, when he reviewed final shots, he always recorded a video feedback to help supervisors and all people involved in post-production understand what exactly was the problem and make the changes he needed. Moreover, you could always call him directly and quickly solve some issues. Working with him was very comfortable, and if he ever suggested that we did something together again, I would happily embark on this opportunity.
— What was the most difficult part of the project?
— There were overall a lot of difficulties, and if I try and list everything now, it will take a lot of time. Probably, the hardest part was the last month on the project, when we had some 1,000 shots left out of 2,200. This was the most difficult, because the deadline was too close for so many shots and tasks that had been given a year and a half before, if we count preproduction. We had very little time, even though 36 studios and some 1,000 digital artists were working on this together.
— Please tell us about the effects. Are there some that look simple enough, but are very difficult to implement?
— Yes, I'll just give an example. The very first sequence, the one with the elephant. It has two shots; we had to make a large dummy stuffed with straw, and the main character was to shoot it with an arrow to set fire. These two shots, that take 5 seconds on screen, took our Houdini freelancer almost a year to finish. You see, that person had to spend a year over a task (of course, he had other tasks as well), which will literally last an instant in the film.
— What part was the most interesting for you personally?
— I find it difficult to single out one thing. Working on each sequence was different and interesting, the tasks varied greatly. This is what makes our work of VFX artists exciting: each time you come across something new and unknown. I believe that many people choose this profession precisely because there is no humdrum, no feeling that you live the same groundhog day all the time. Every single day is absolutely unlike the other: first you work on a wild boar, then over an elephant, then over a flying ship in the sky. The director is an incredibly imaginative person, and all the tasks were quite complex and interesting, and this was the most important thing for me. Therefore, I cannot think of anything special.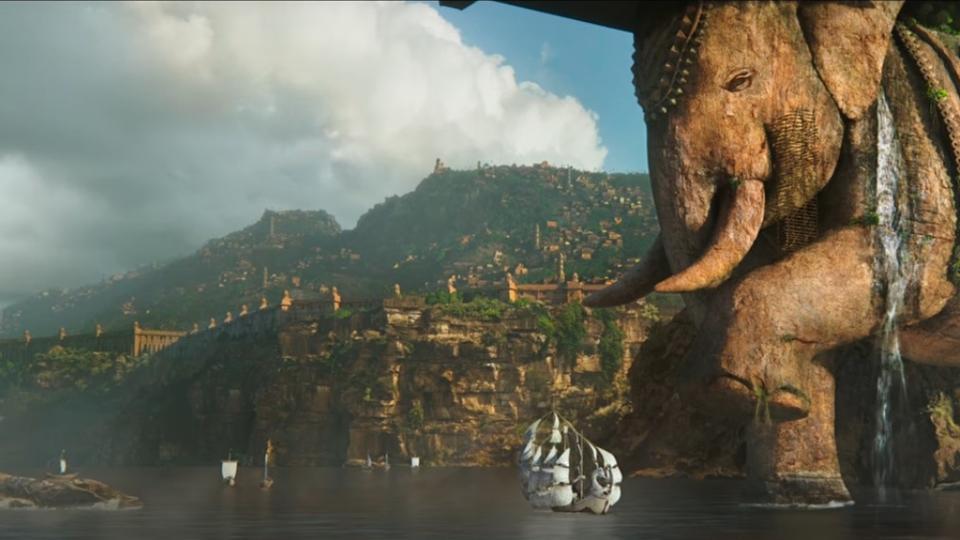 — Tell us about your favourite movies.
— My taste in movies is quite versatile: a high-budget blockbuster, stuffed with visual effects, or an animated movie, or a movie with no effects, but some deep philosophy. So the list is pretty random. However, I have a personal quirk that stands in the way: if I am watching a movie with visual effects, I cannot watch it like a normal person, I can't help evaluating it from a professional point of view and wondering how it was done, why it was done, and there is no end to it.
— Was there something you discovered for yourself while working on this film?
— Yes, I actually have something to say. There was one thing that was not so much annoying as inconvenient. I mean, not everyone has a fast Internet connection. Since the server (Cerebro file server) was in Germany, and people worked in India, in the U.S., and everywhere in the world, the file upload was taking quite some time. Sometimes it was 1, 2, 3 hours, other times—5 to 10. However, Cerebro always puts the identification bulb symbol above the list, so I click it once to be redirected to this task. But the file is still uploading! I mark it as unseen. After a while, the symbol appears above the list, again. I click it and get to the same place. These situations had me manually scroll through the bulbs to see exactly what I needed. I think it would be better if such tasks were moved to the beginning or the end of the list according to their priority. That is, the bulb should not appear above, but rather below.
Do you know what else I would improve? When working on the project, we generate a fairly large amount of statistical data. For example, how much time this particular task has taken. Like, we have a MatchMove task here. It contains 120 frames, for instance, and processing took 9 hours. If we analyze such statistical data for all tasks, Cerebro could greatly contribute to planning in the future. Having all the statistics on tasks, a database of previous projects, the system could tell how long the task would take, so that people would not have to think about it at all. I must clarify: statistics from all studios taken together would be misleading, but data within the same studio would be useful. This would cut the performance time and brought about some kind of an AI.
— Perhaps, you have some suggestions as to how we could improve our product?
— Yes, of course. One of the most basic and hottest functions for me as a CG supervisor was audiovisual commenting in Mirada: I used it up to a hundred times per day. Of course, I did also plan some tasks, but less often; this was mainly done by our Cerebro project managers. The most important feature for me was, specifically, audiovisual commenting and the ability to track overdue critical tasks; that is, understanding what exactly needs the greatest attention at the moment. All these things that are difficult to cover at once, when you have 2,200 shots and 1,000 employees. The ability to work with them comfortably day-to-day helped us make this project.
— Could you name the hottest features that you used every day, and also those that you used less often?
— It took the studios that were given the Cerebro account an average of one week to get used to the features, to audiovisual comments, to the structure, and the interface. There were no real issues; everything was smooth. When people knew we were switching from Excel to Cerebro, where everything is structured, everything is visible, the assets are stored, so everything can be downloaded from there, they realized it was really convenient and minimized the postproduction time. I think everyone was happy; it actually helped us finish this project on time. I would even say, if it were not for Cerebro, we would not have delivered it on time at all.
— Please tell us about the planning. How did you use Cerebro? How quickly did the team get accustomed to it?
— It was probably not quite a discovery, but still—when working on a film, we always face the same problem: no matter how thorough was your planning, you always end up with too many tasks and too little time. You have but a month before the delivery, the deadline, and you still have a huge number of shots to process. Personally, I really want to believe that this experience will help me reduce, if not completely eliminate, the amount of raw material by the end of my next project. For me, this is the main problem, since technical issues can be solved, but initial planning is, of course, a much more sensitive thing.
— Indeed a very interesting suggestion. We will definitely see about it. Thank you very much for the conversation. We wish you creative success!
— Thank you very much for the interview. And I wish you success with your product as well. It really helps.
— We are thrilled to hear this!