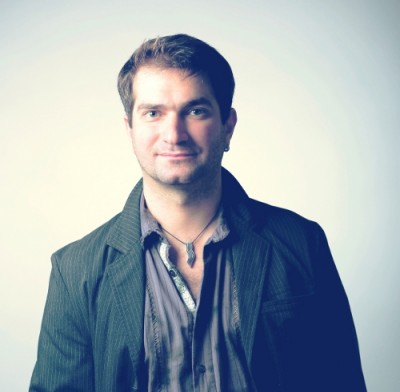 This month we talk with
Eugene Barulin
director of
"Ulitka Post"
.
Tell us a little bit about the history of your company, please.
Ulitka started out as a small, low-profile company of three-four people, who did all kinds of not-so-large marketing projects. We emphasized our 'boutique'-like quality (I hate that word, but it's easier to explain things that way). We paid particular attention to technological developments, the administrative pipeline and so on. The company grew little by little, we expanded into the movie industry and had The Night Watch and The Day Watch as our clients. Then we began to take on larger projects such as Wanted. By volume, Ulitka was the largest contractor in Russia. We continue to actively work on computer graphics and animation for marketing companie and movies. So the company has a long and rich history.
What kind of projects do you use Cerebro for?
We have always aimed primarily at developing the technological division, so we have always paid a lot of attention to organizing the production process and to such complex things as reporting, planning, risk management and so on. So when we realized we needed specialized software, we started using Cerebro. This changed the way we do business quite a bit – now we have a new tool which can take care of much of the routine work. This helped us a lot in creating a simple and transparent system of business operations. Now all projects at Ulitka are done through Cerebro. Any project that is not in Cerebro does not count as a project and no one works on it. Even if it's a small TV-ad, whipped up in three days, we use Cerebro for it.
What difficulties arise in the process of project management, and how Cerebro helps you overcome them?
The usual difficulties are the same each time. Firstly, it's the fact that the process is not transparent, especially where the project is complex. The classic problem in project management is tracking the project and managing it as a whole, rather than one thing at a time. Every business needs projects to be completed on time and with the best value for money, which can be very difficult, especially for complex projects – you need to track a huge amount of details and tweak the process to fit the deadline, the financial resources and so on. When you have software that helps to do it, things get a lot easier. Cerebro is one of the most transparent and easily customizable software products, which helps to create a fairly linear plan for the project which remains familiar to most managers. Cerebro does not have the far too technical mindset which some other applications have.
How long have you been using Cerebro?
We've been using the software for over a year now.
Do your clients use Cerebro?
Yes, of course. We have universal accounts for our regular clients, where clients can access Cerebro and look something up. But the thing about our company's use of Cerebro is that Cerebro is not simply a way for clients to comment on our work, but a work tool used inside the company. We use it for intra-corporate communication: supervisors comment on the artists' work on all levels, art directors comment on the supervisors' actions, and so on.
Which Cerebro client are you using? Mac OS, Windows, Linux, Web-based or maybe the iPhone app?
We mostly use Windows. We only have one Mac in the office, in the editing studio, and Cerebro is installed there, too. Sometime I access Cerebro from my iPhone, but for me this has more to do with monitoring what happens at the office rather than with any particular project.
Do you use the audio-visual commentary feature often?
Generally, very few people make audio comments, since we are all sitting in one office and if anyone wants to say something, he can tell it in person. But because things that people say can get forgotten quickly, corporate work at Ulitka is based on written communication. When people write they often do it a lot in a much clearer and concise way than when they talk. And sometimes when you write something, you come up with the solution yourself, so you don't need to say anything.
How often do you draw over the videos and images?
All the time. Drawing is a lot more important, because it's harder to say: "In the top right corner three pixels above the eye", than it is to draw an arrow. Moreover, drawing is sometimes used as a way to sketch something.
How long did it take your employees and clients to get used to working with Cerebro?
Implementation speed depends on the project timetable, and we implemented Cerebro very quickly because just then we were switching from one project to the next. So for a time, a very short time, we tried Cerebro out on some small semi-projects, and then implemented it for a large project straight away. The movie The Black Ligtning was the first major project which was done in Cerebro from start to finish. Since then all our project are done in Cerebro.
How convenient do you find the interface?
Any tool is just that – a tool, if you can use it, it becomes convenient for you at some stage. Of course, I was used to other types of interfaces, but now I think the Cerebro interface is quite convenient, I know where to look for things. Of course, were you to ask me about improvements, I'd have something to say, but right now the interface is fine by me.
Are you planning to work with stereo? Would you be interested in stereo-commentary as a feature?
Stereo  is an inescapable trend, it will become a part of our everyday life any day now. We will work with stereo in any case, but it depends on what kind of projects they will be and when they will come up. There are some projects which we are thinking about in terms of stereo, but they are not the kind of projects which we wouldn't be able to do without the ability to work with stereo in Cerebro. But if Cerebro got a stereo interface, we would, of course, use it.
How often do you use Mikogo web-conferencing and Wacom tablets when working with Cerebro?
We tried web-conferencing, and it works. In our field it may not be particularly useful, because we mainly use Cerebro within the company. But having this ability is great. It would be great if you could integrate more applications and integrate with the iPhone and the iPad. And we use Wacom, of course.
Do you have any ideas on how to improve Cerebro?
I would be very happy if the iPhone and iPad app was more functional. I would like to be able to  make comments, look through the material and so on. The easier it is for me to see what is happening on my phone, the more comments I make, and the work gets done quicker.
Thank you for answering my questions.
PS: In the new issue
Cinefex
(Russian version) published an article Eugene Barulin "Nobody knows the full stereo power."
You can read rull article in a magazine Cinefex or on the website
edition
(Russian).
Such an experimental platform – Stereolaboratoriyu – I, Alexander Gorokhov (head of the studio CG-factory) and Paul Perepelkin organize in September 2010 in the Scream School on the faculties of postproduction.