Mirada
– We've added Undo/Redo buttons in the comment mode.
– The Onion Skin mode is now available as a separate comment mode.
It enables quick sketches on video file frames to simplify commenting on animation.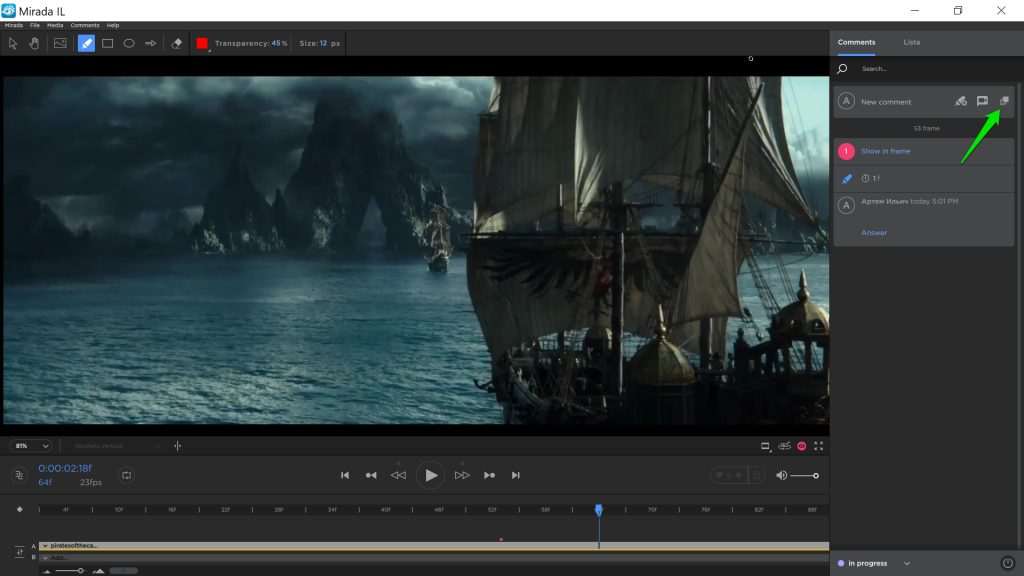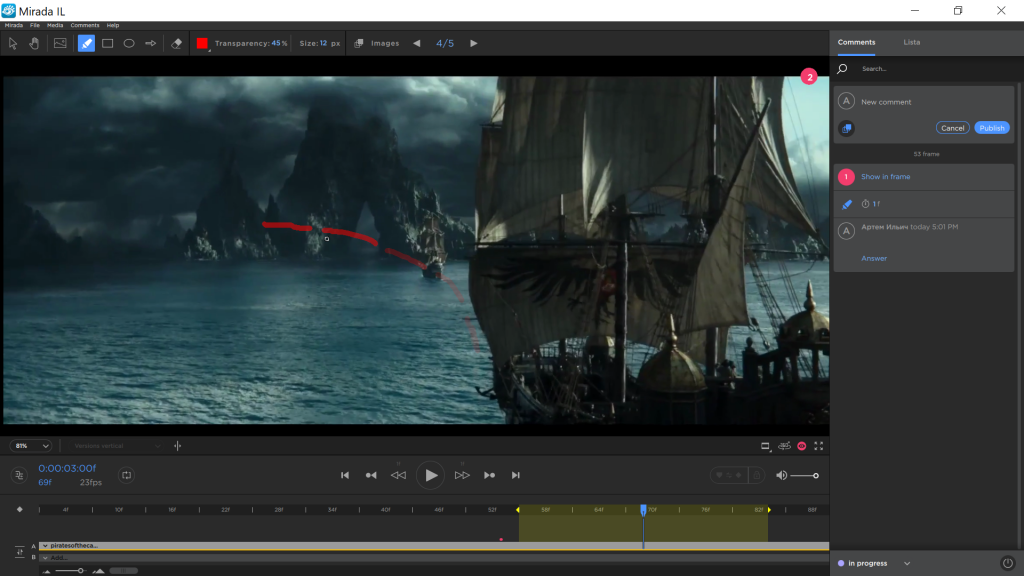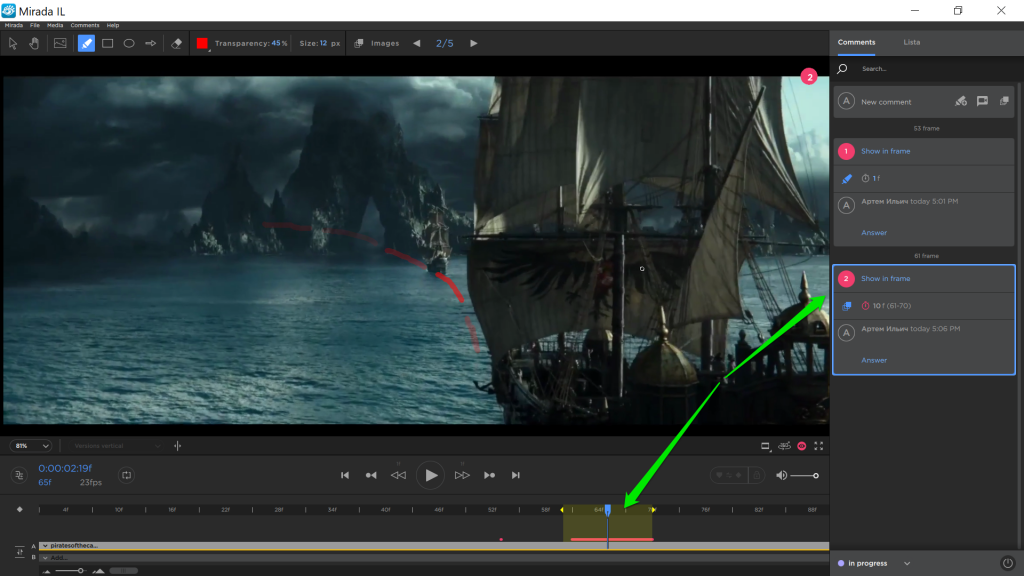 – A new feature allows you to add files for comparison directly to the timeline.
Now you can select a file from the timeline.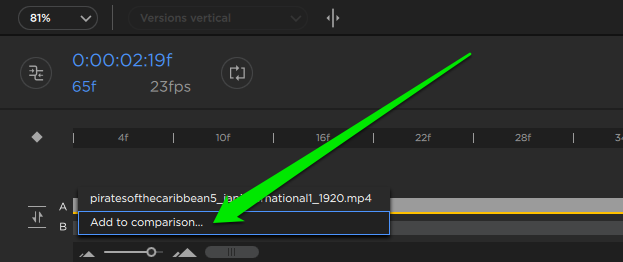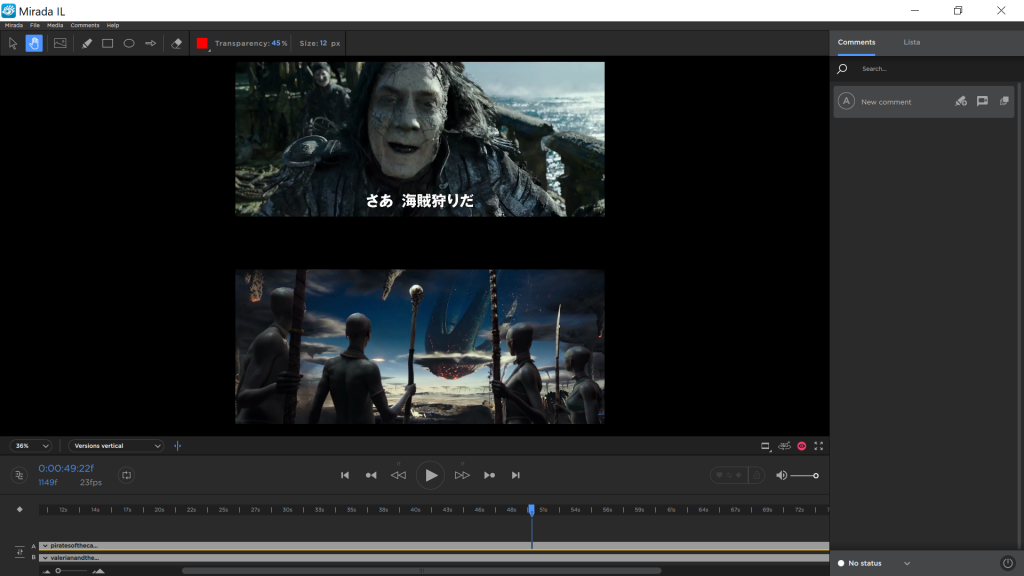 – Support of 360° panoramic videos and images.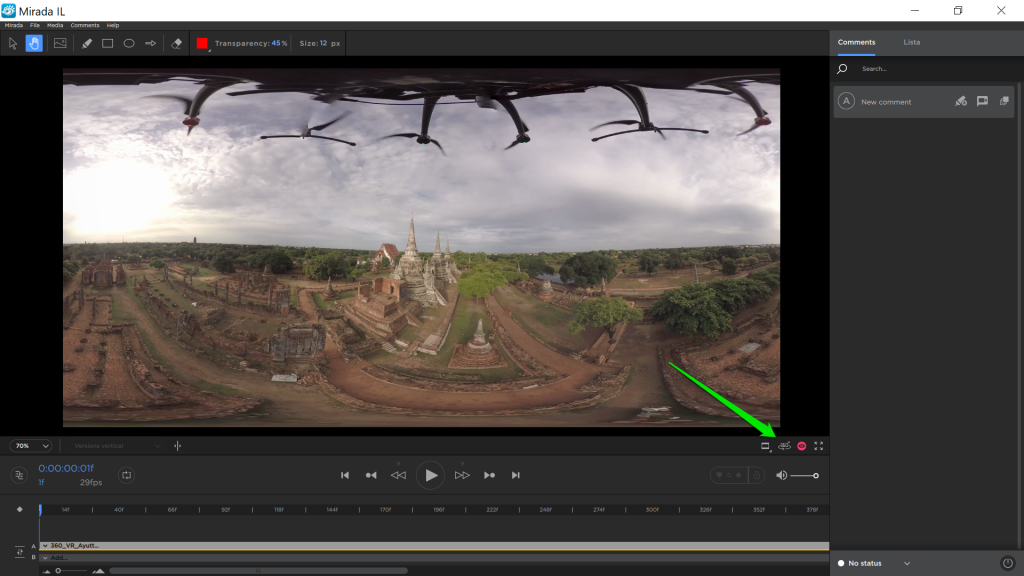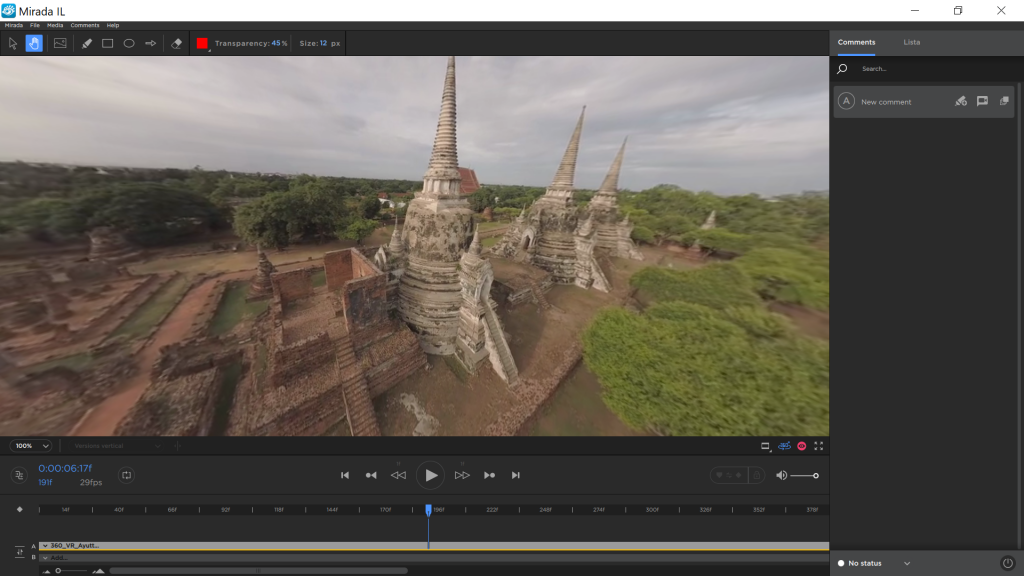 Fixed bugs
– Crash of several video types fixed.
– Incorrect display of some video files fixed.
Cerebro
– We've added an ability to view the number of frames and fps in the attachment properties.