Movement and length of painting
Painting in one comment can be moved and replaced.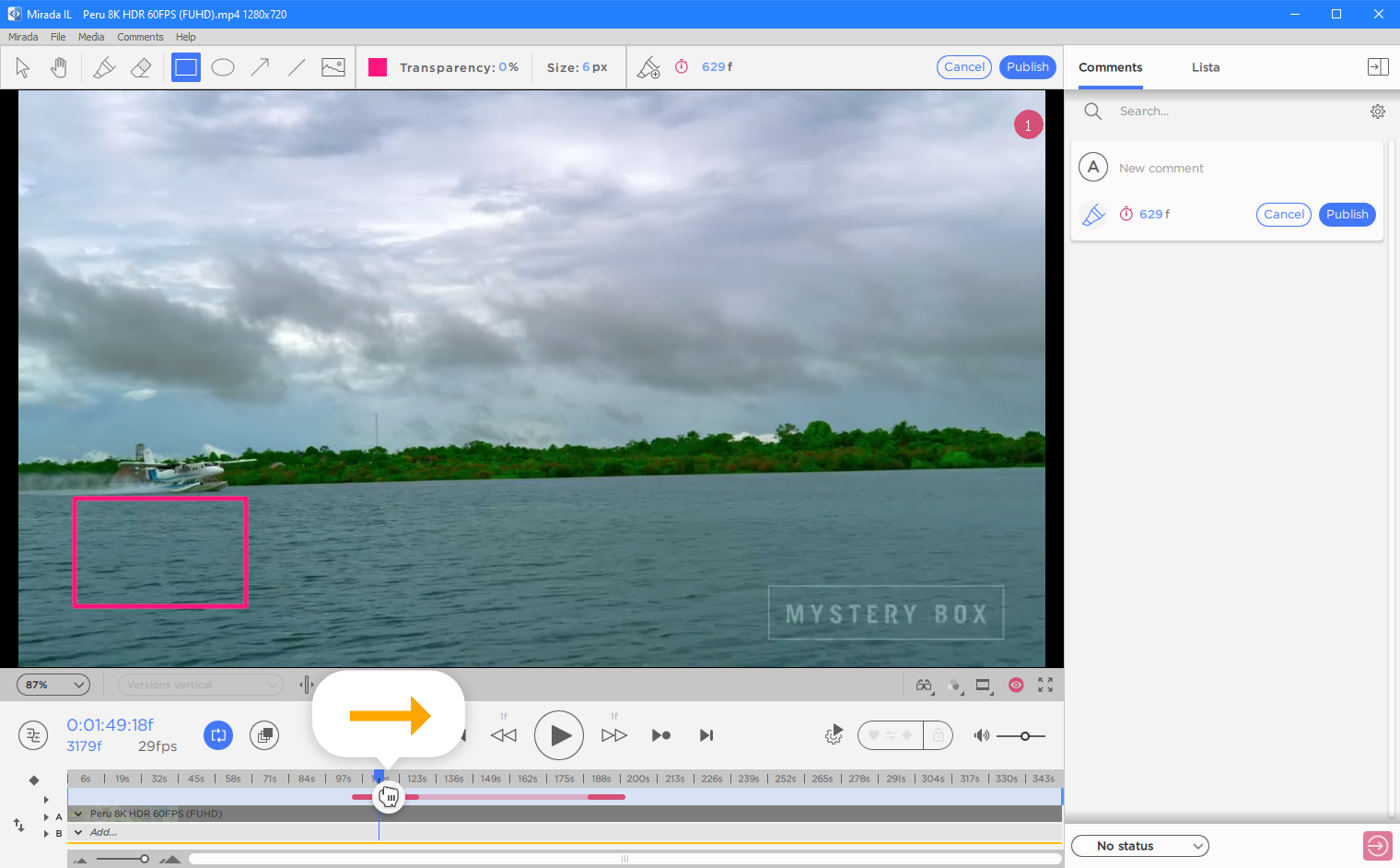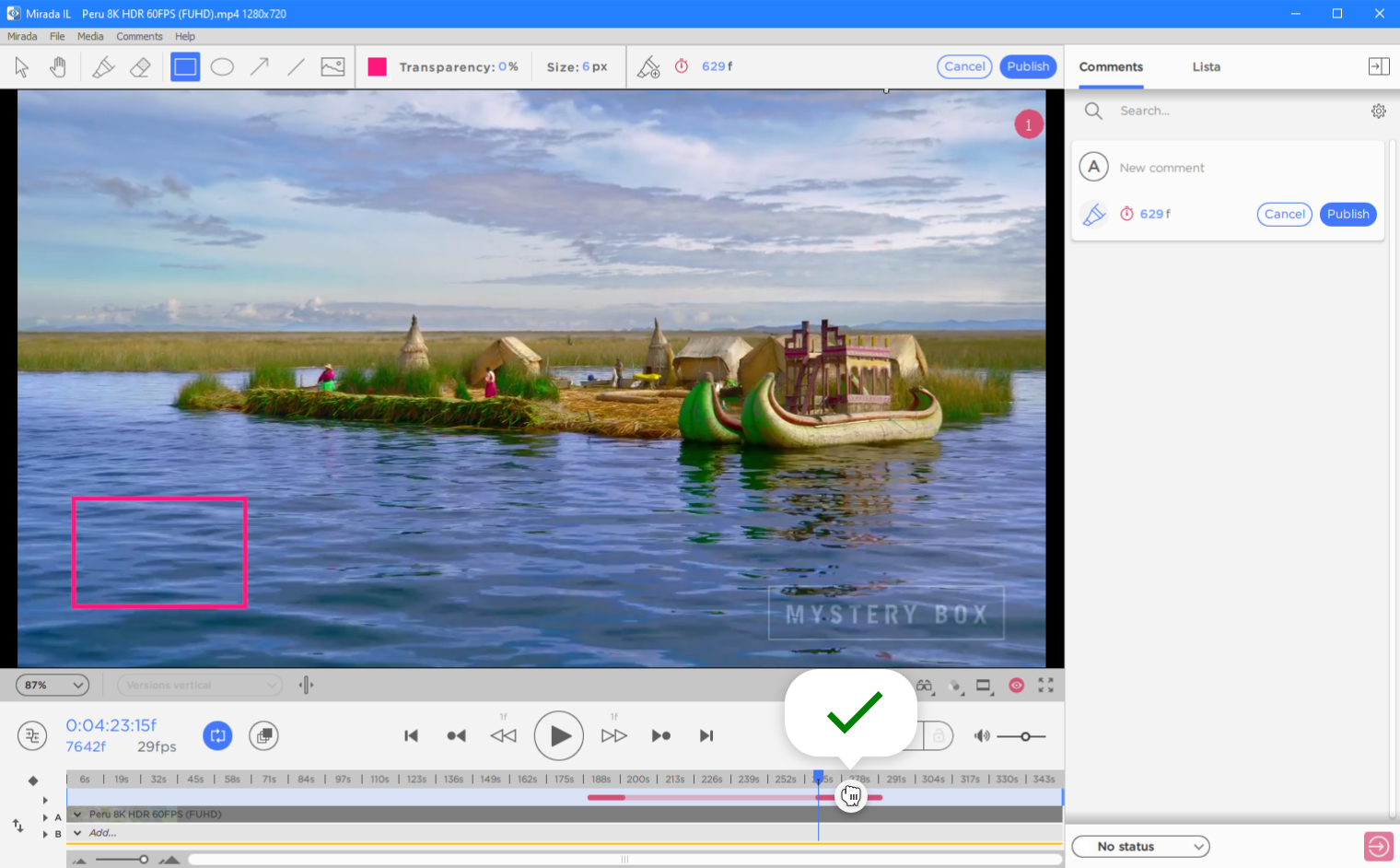 Painting length inside the comment can be entered with a number.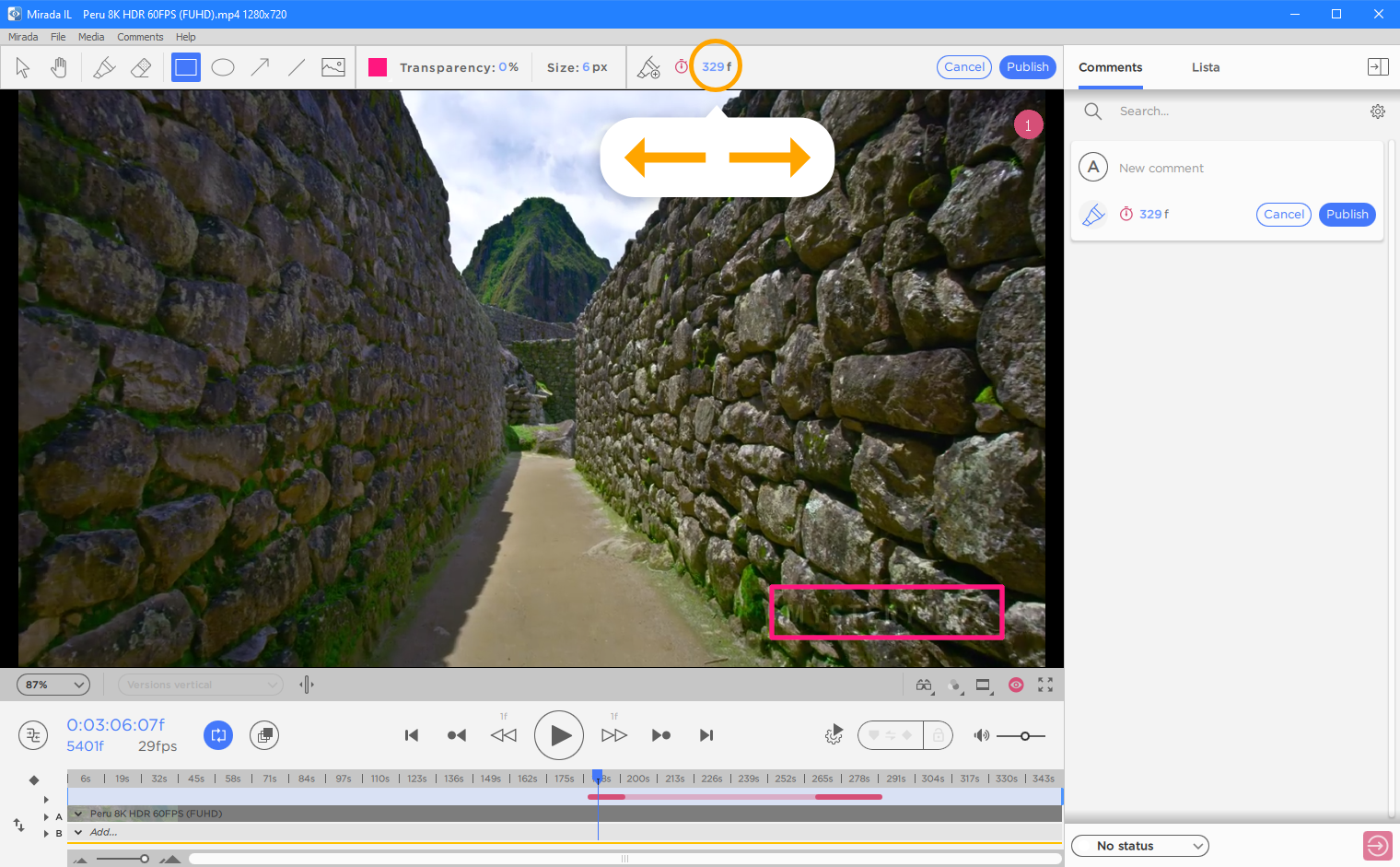 Creating messages with comments
"Yes, with a message" button was introduced for posting comments in Cerebro. Pressing it launches the message editor in Cerebro, which enables adding explanatory text, together with attached comments in Mirada.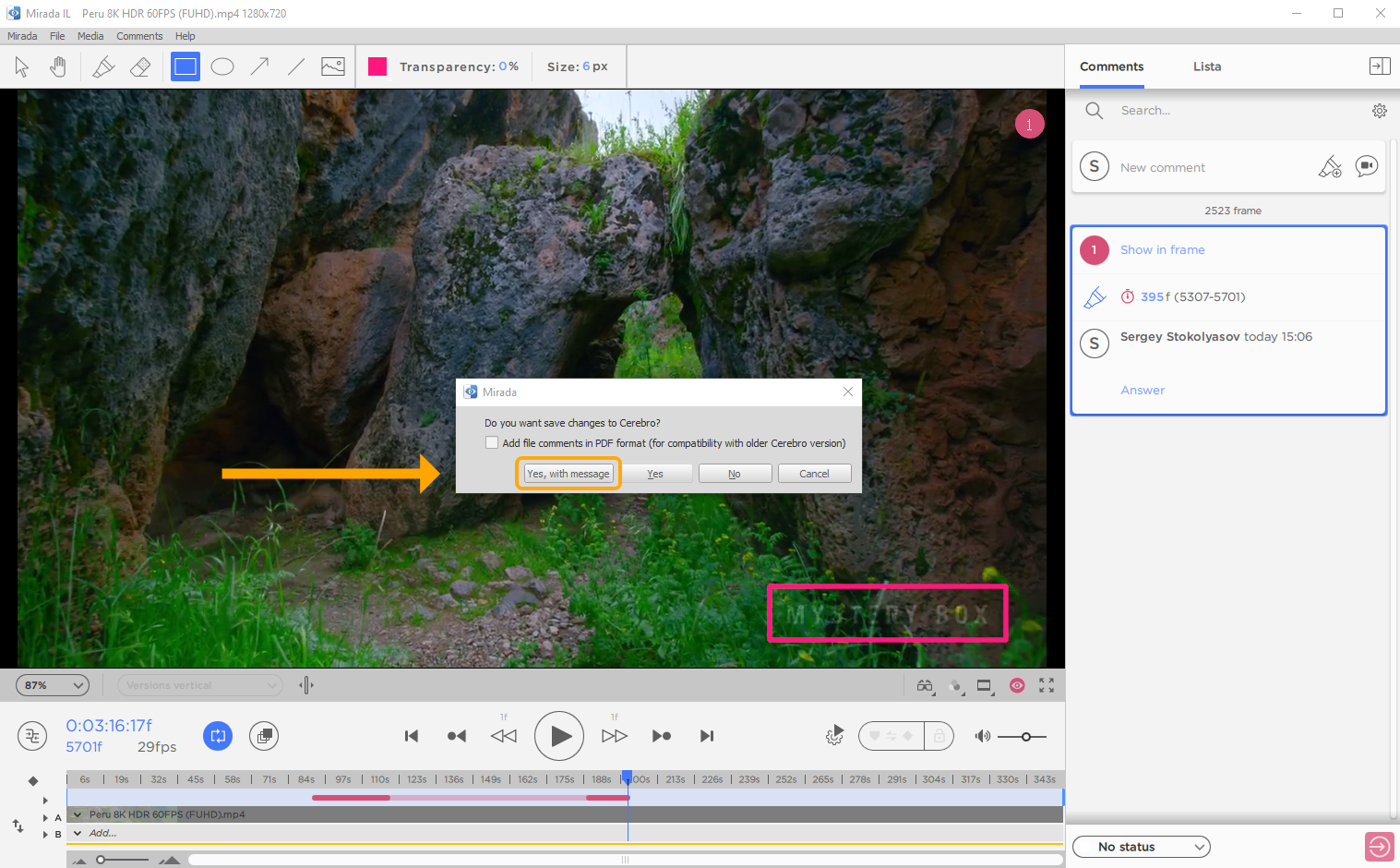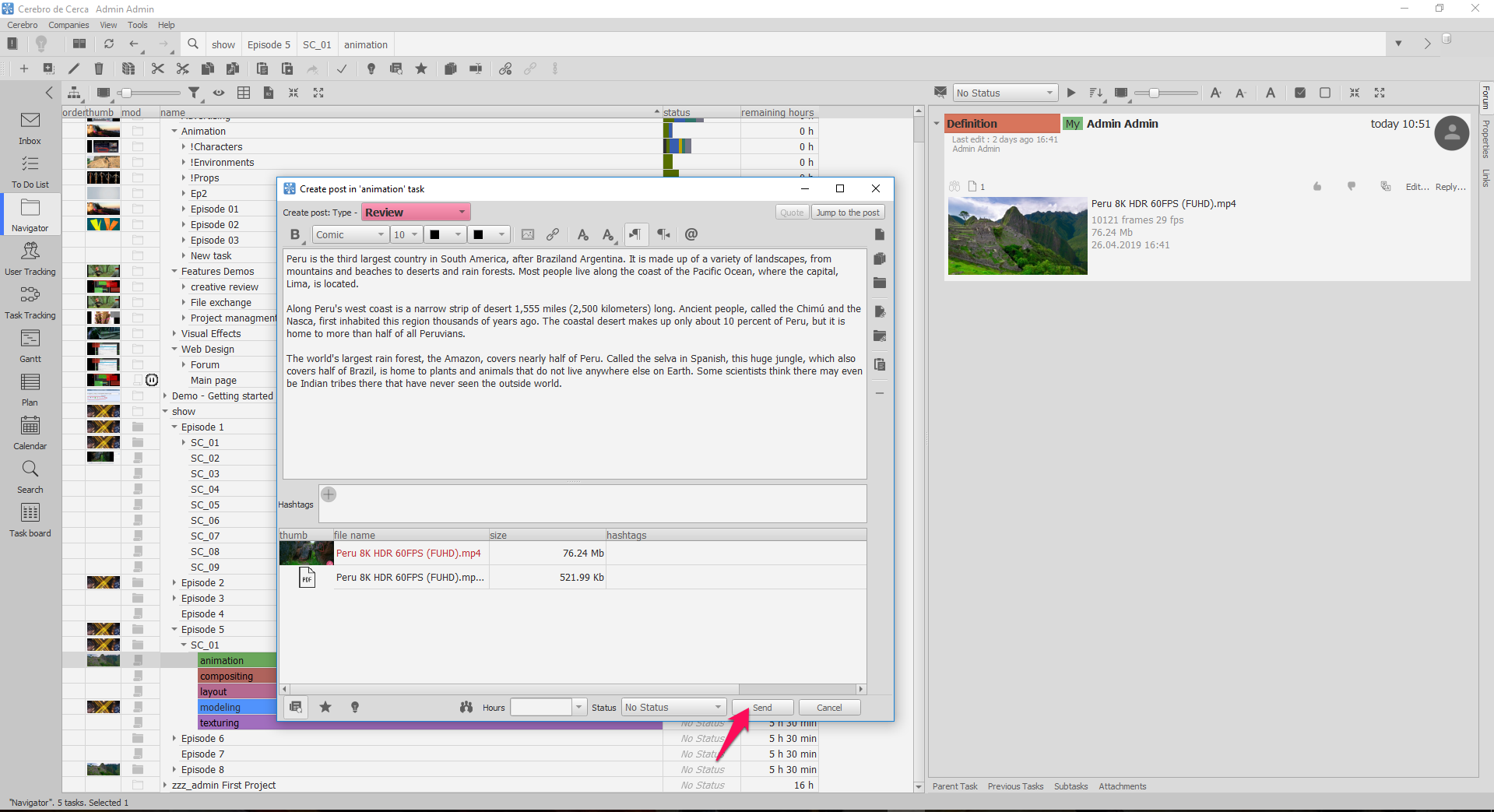 Since sometimes Cerebro fails to define a file selection as a sequence correctly, a separate button was created for sequence opening. Pressing the Mirada button and double-clicking will open a separate file.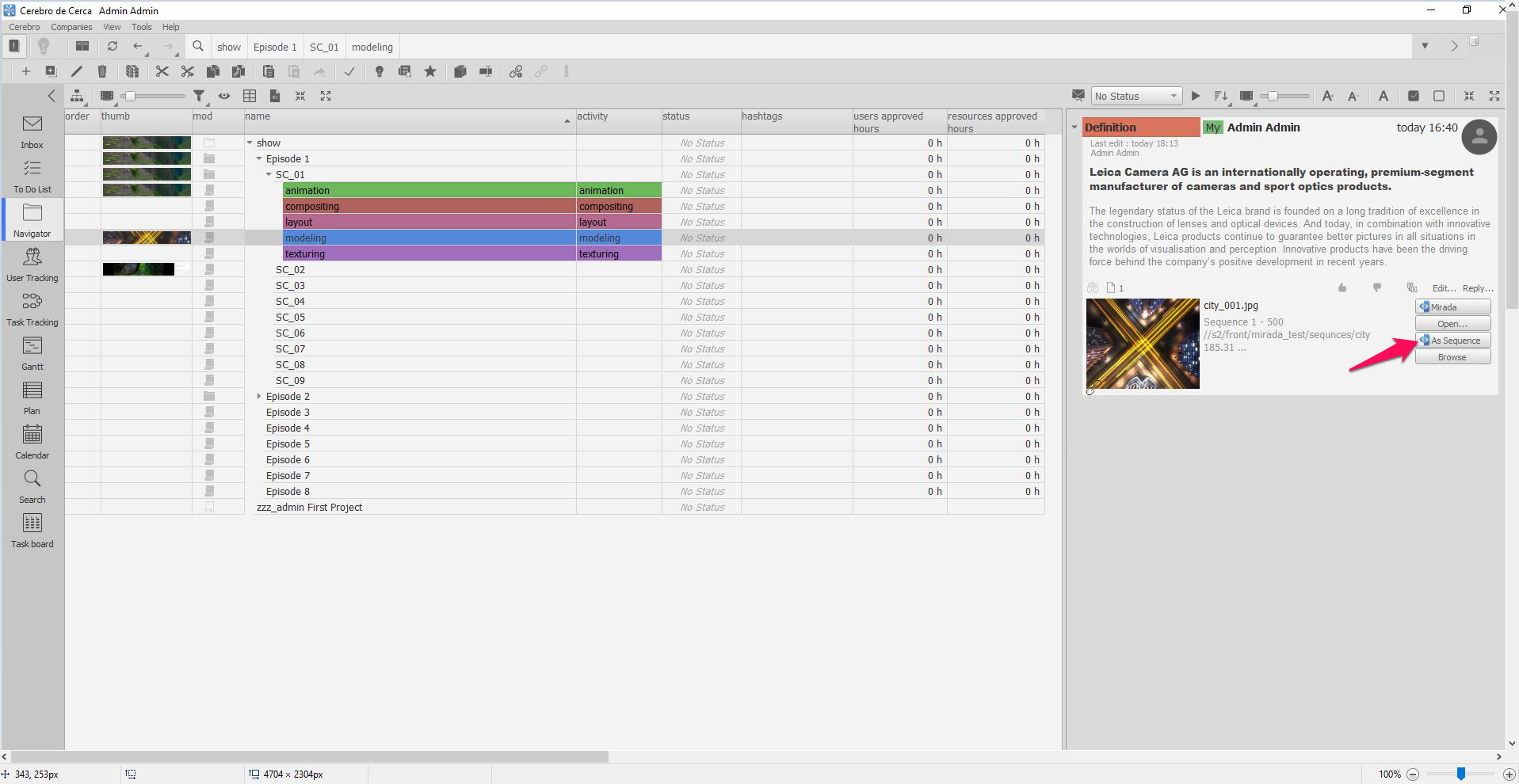 To add a template, select a task, which will be a source for the template and select the parameters, which will be borrowed from the task, when a new task is created.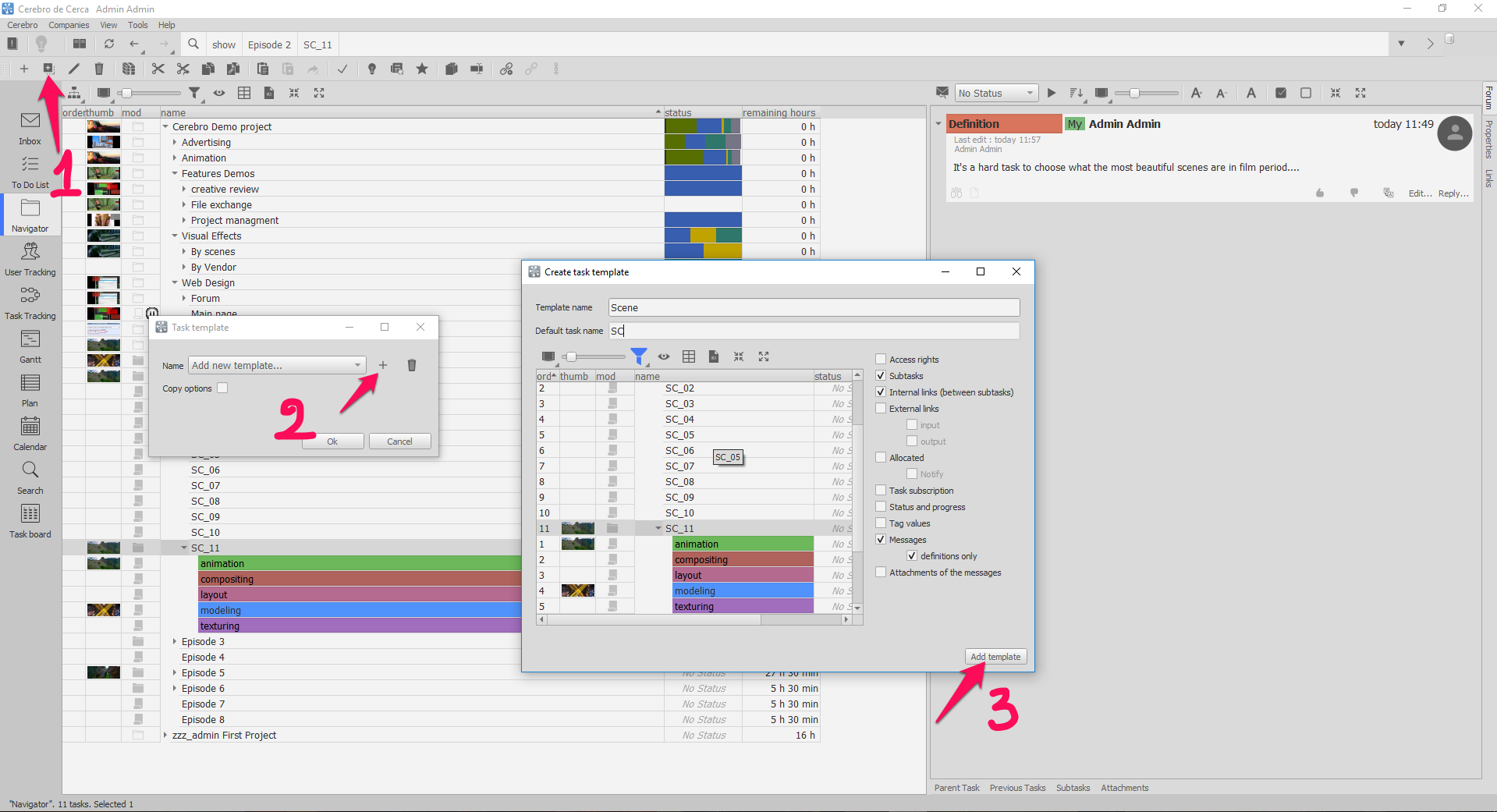 Only universe admins can add templates.
After a template has been added, it can be used by all universe users having a right to create tasks.
To create a task based on a template, press the same "+" button, select the necessary template and press the "Create" button.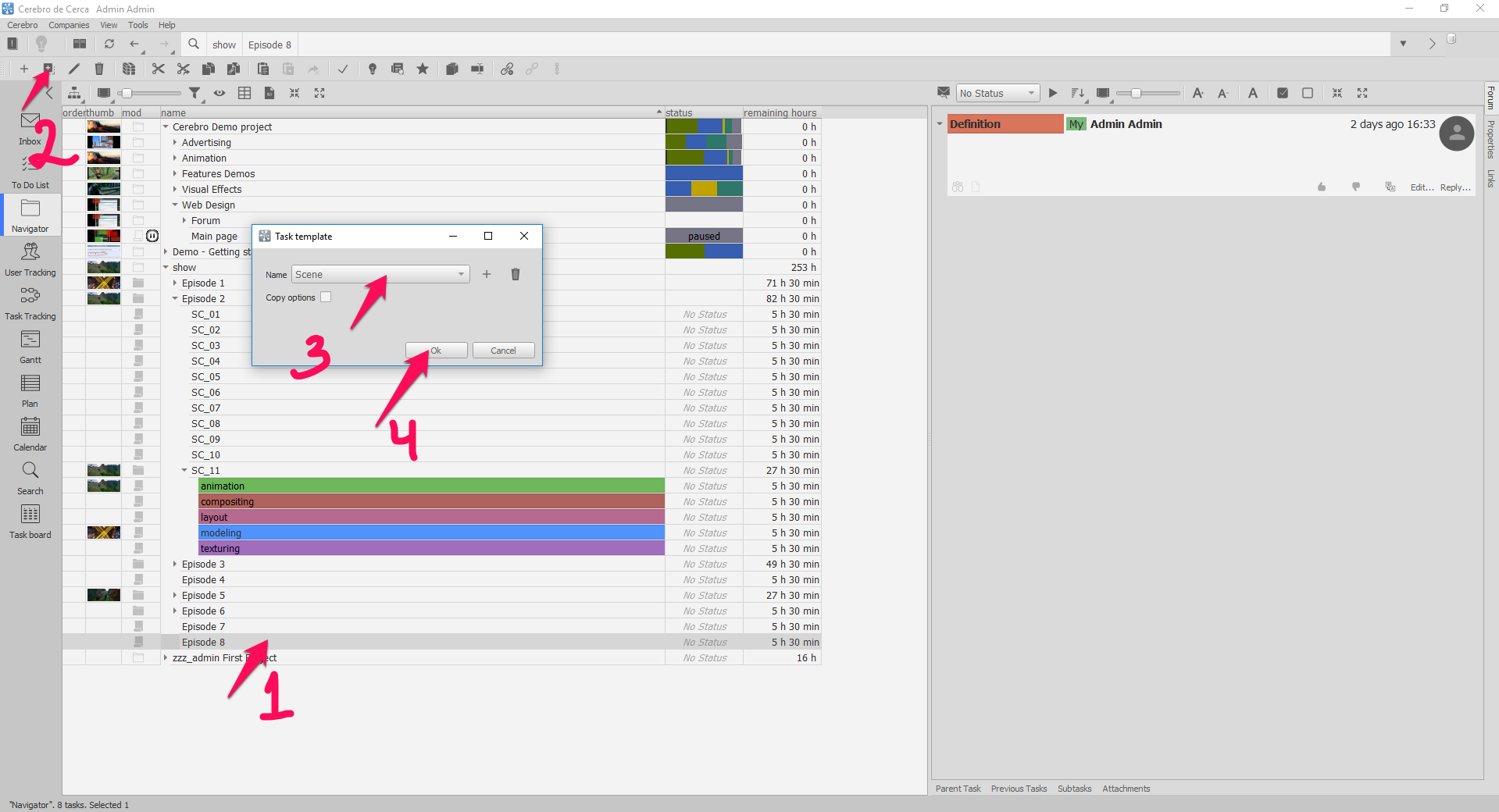 If needed, the parameters taken from a template can be modified.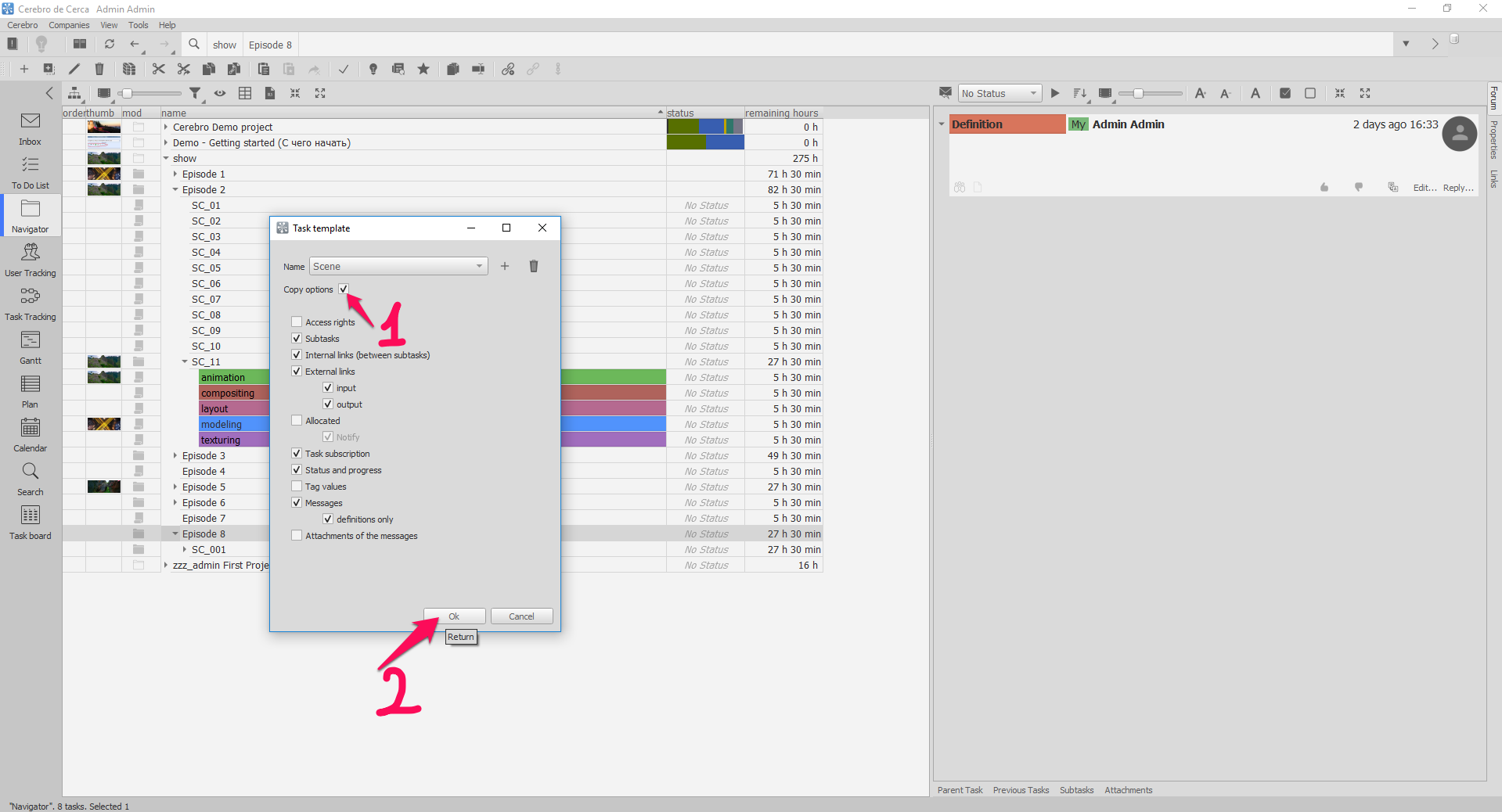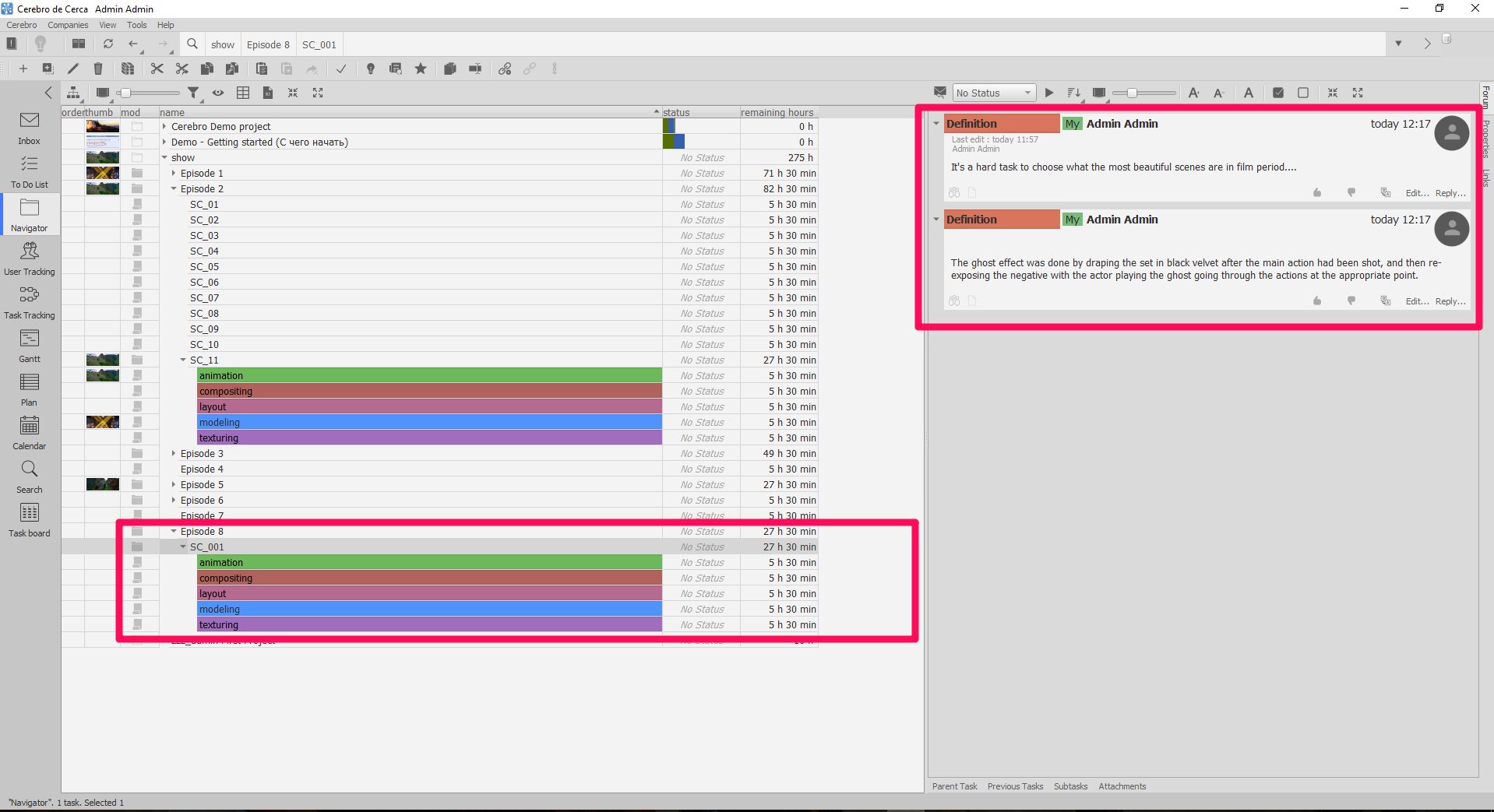 Text size in the message creation window
Text size in the process of message creation depends on the text size setting for the forum.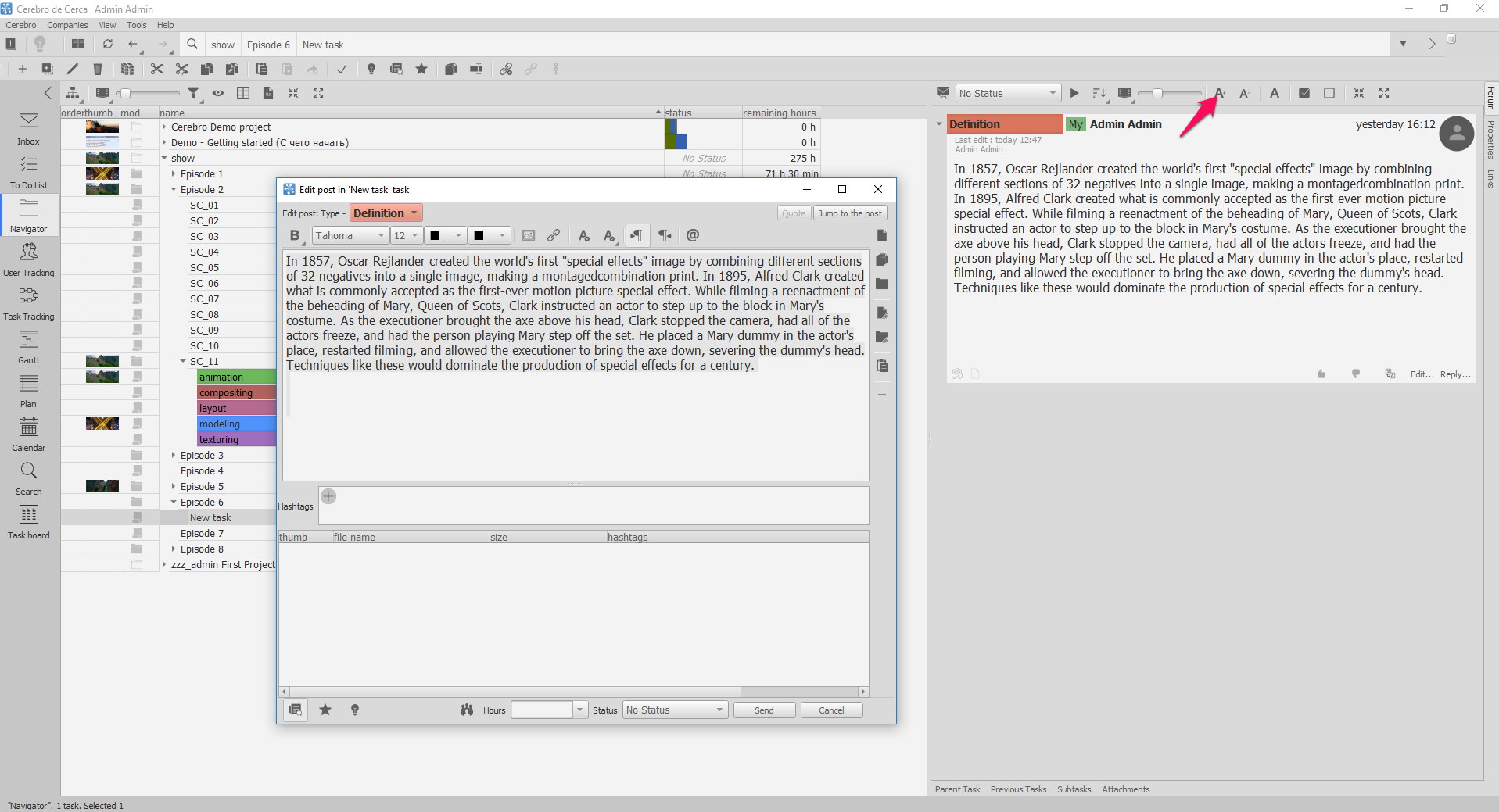 If the text size is too small for you, you can make it bigger in the forum settings, the text size in the message creation window will be augmented accordingly. This setting affects viewing only, the message itself will contain original text size.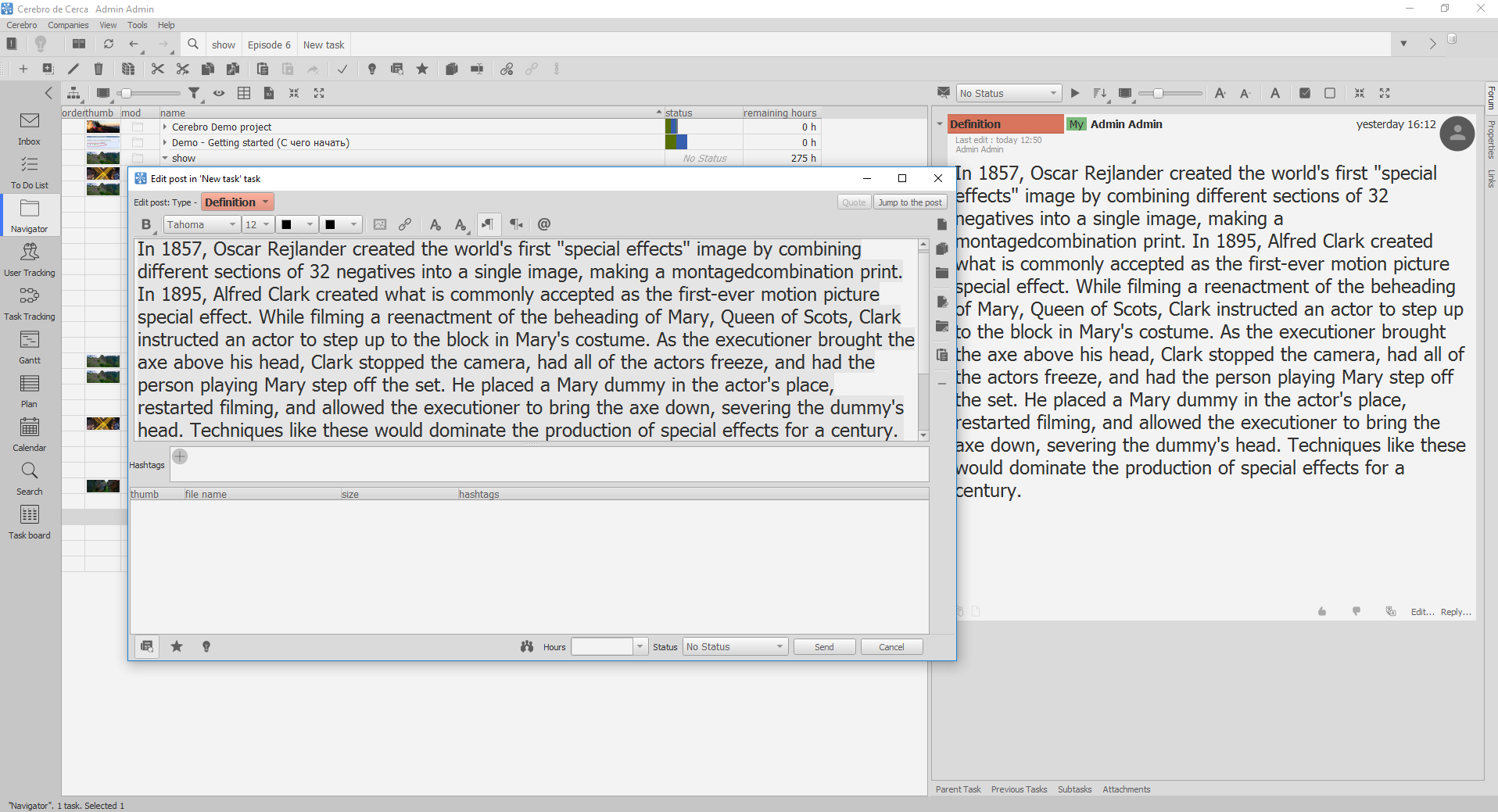 Support of the zoom gesture in MacBook notebooks touchpad is provided.
Inbox now has "Read all selected tasks" button.
If some of the tasks, for which you have received notifications, are not interesting for you, you can select them and press this button.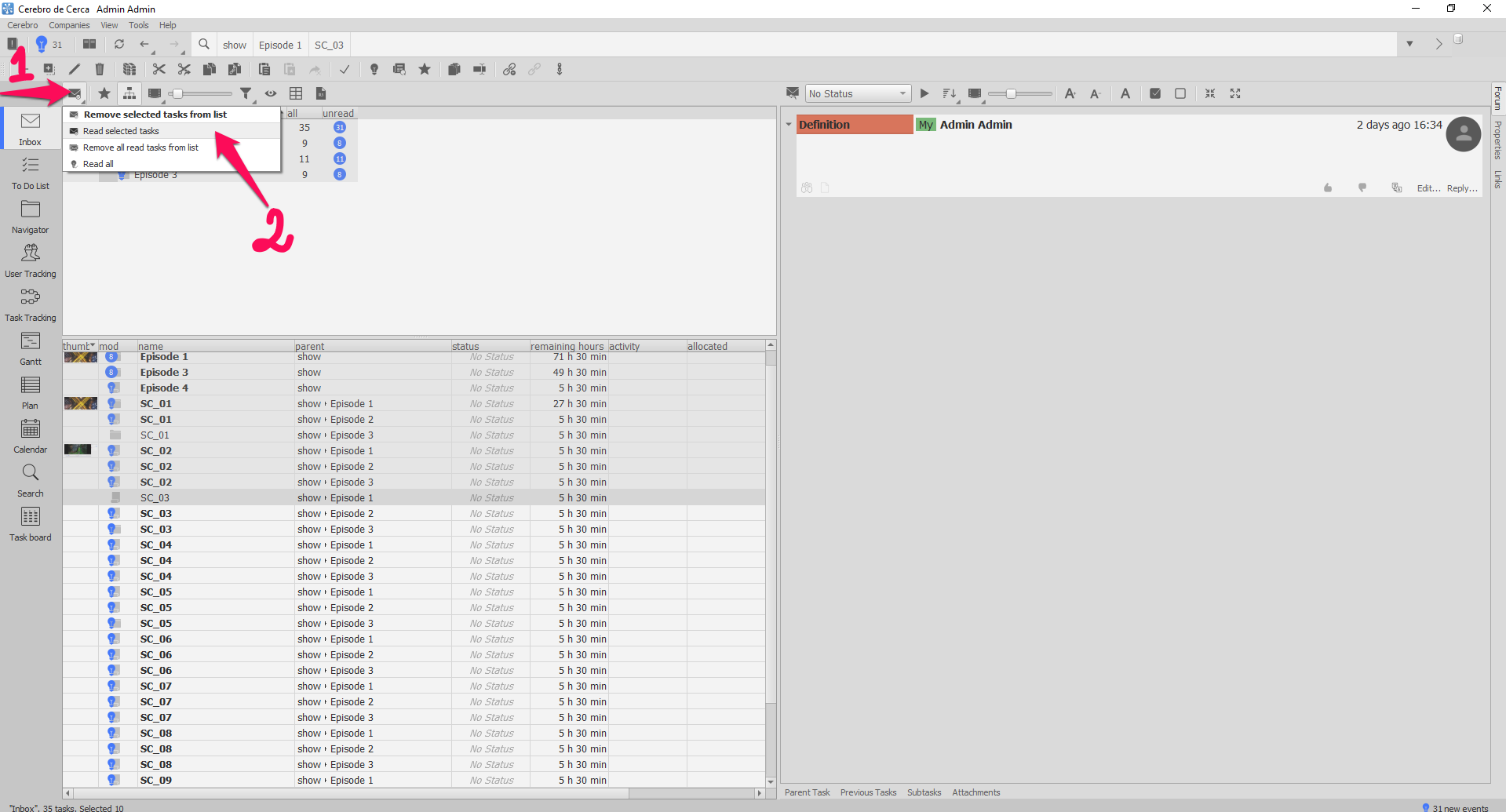 All selected tasks will be marked as read.