The choice of grouping by period has been added for time charts — Hours / Days / Weeks / Months.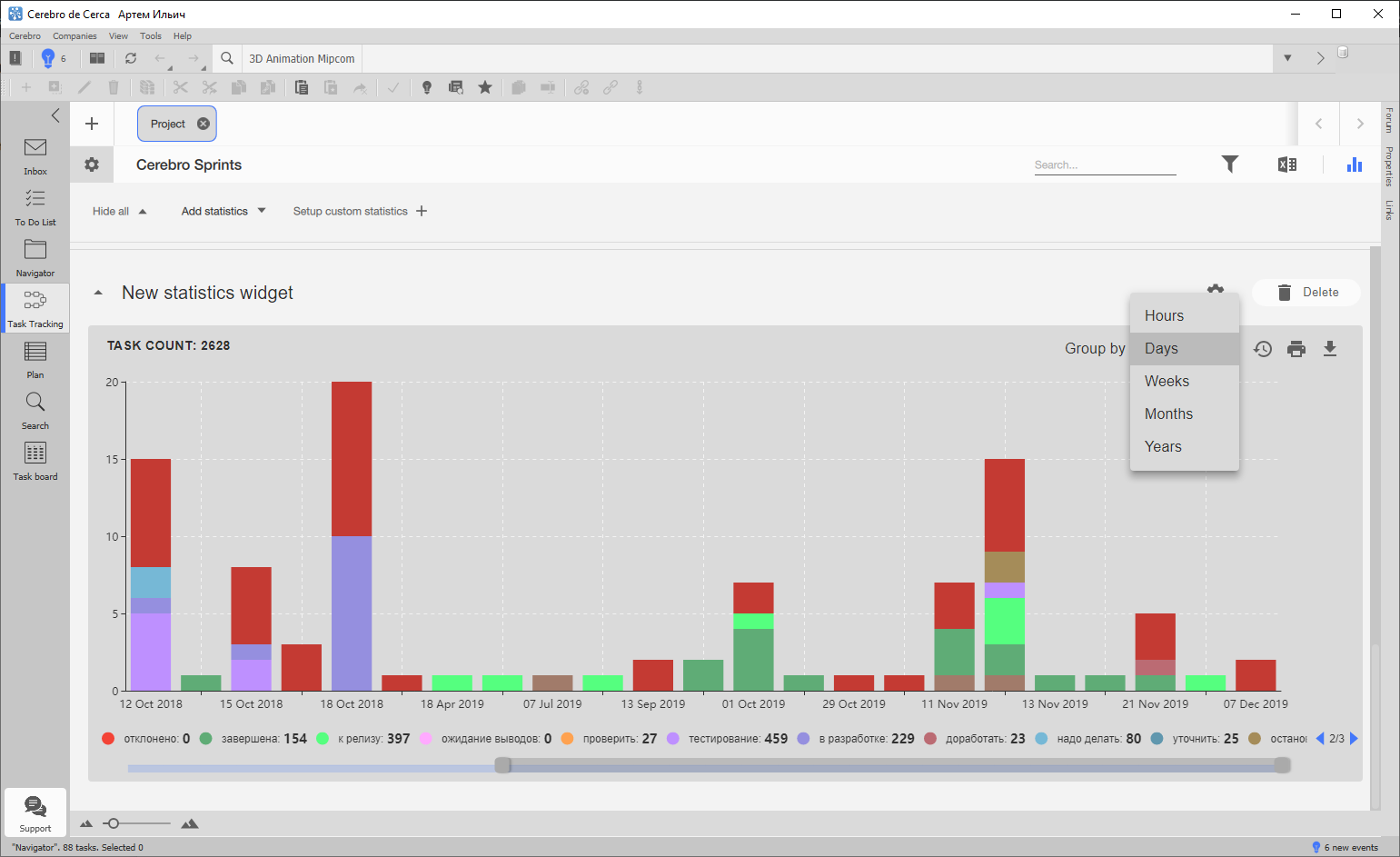 My Tasks filter no longer hides tasks, for which you are the executor.
We have added the option to show links to tasks on the board, if they are present in the selected branch.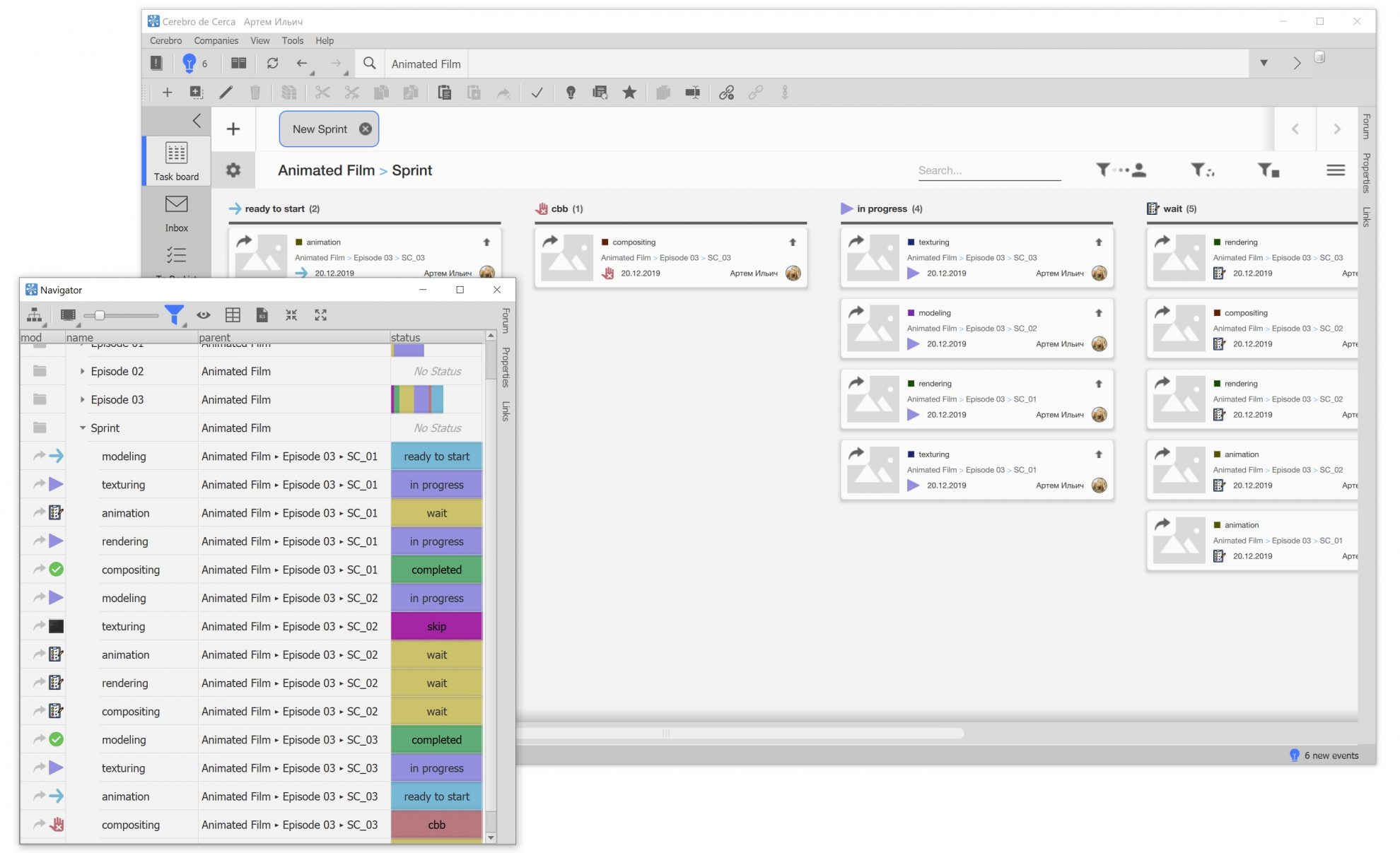 You can group the tasks you need as links from different branches and work with them on one board.
Displaying properties in Task links
In the navigator, you can now see tag values in the task links and edit them.
We have added the option to subscribe to switching the visibility of messages for the client.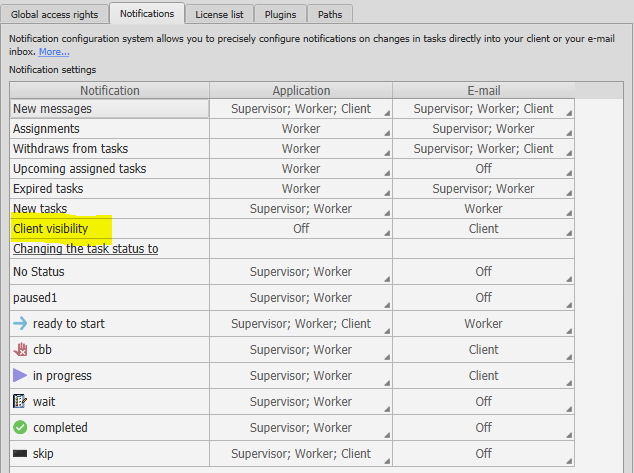 — Calendar display when setting task start and end dates as an empty window
— Resetting critical task display settings
— Inaccurate display of statuses in the navigator in the 'Folders' mode
— Incorrect sorting by some columns in Task Tracking
— Inaccurate task level definition when copying projects
— MacOs: Displaying the message creation window on top of everything
— Inability to set a tag element with a title that has been previously used and deleted
— Inability to add a user when creating a type of activity
— Inaccurate change of order of status switching rules
— Mirada: Inaccurate display of transparent sketches in the 'Onionskin' mode
— Inability to convert a link to a task in some cases