We want to make Cerebro more accessible to everyone, so we are launching a free version of our software.
We have been preparing for this event for a long time and are happy to share all the details. We offer our users a free Cerebro version with the option to add up to 5 users and a storage of up to 10 GB. This plan also includes web and mobile versions. This is a convenient solution for small teams that will help you focus on important tasks and organize all work in one place. Most importantly, we offer the Cerebro Start version completely free of charge with no limit on the duration of use.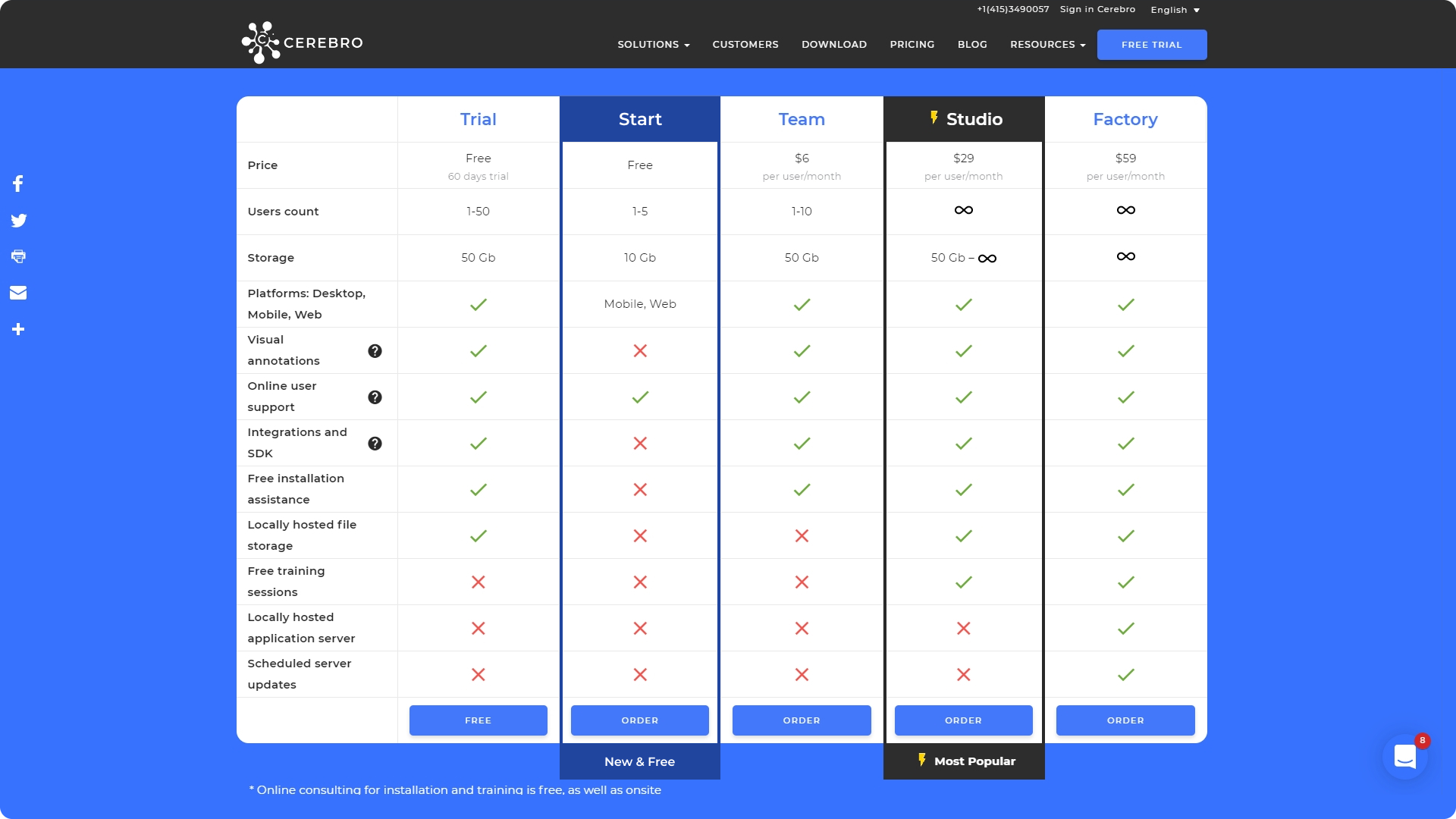 — Up to 5 users, 10GB storage
— Unlimited usage
Here's some great New Year's news — we have completely renewed the design of Cerebro's personal account. Now you can order and pay for licenses, issue invoices, and view payment history in a new, modern interface of the web version. Besides, we added the "Urgently extend" function — you can activate it without any payment to extend your licenses and continue your work. Cerebro administrators have access to the payment section.
We tried to make the interface user-friendly, add some useful functions, and refresh the look. We hope you like it 💙
P.S. For any questions, write to our support team – we work for you 24/7.