A new feature — Checklist — was added to tasks. It can contain any number of items and can be copied between tasks.
Checklist items can be displayed as columns in My Space and used in the task selection criteria in Search and My Space. You can use checklists to coordinate a task and define the milestones for completing a task.
Or however you want 😉
Subscribers in Web Version
We've added the ability to display and assign subscribers to tasks.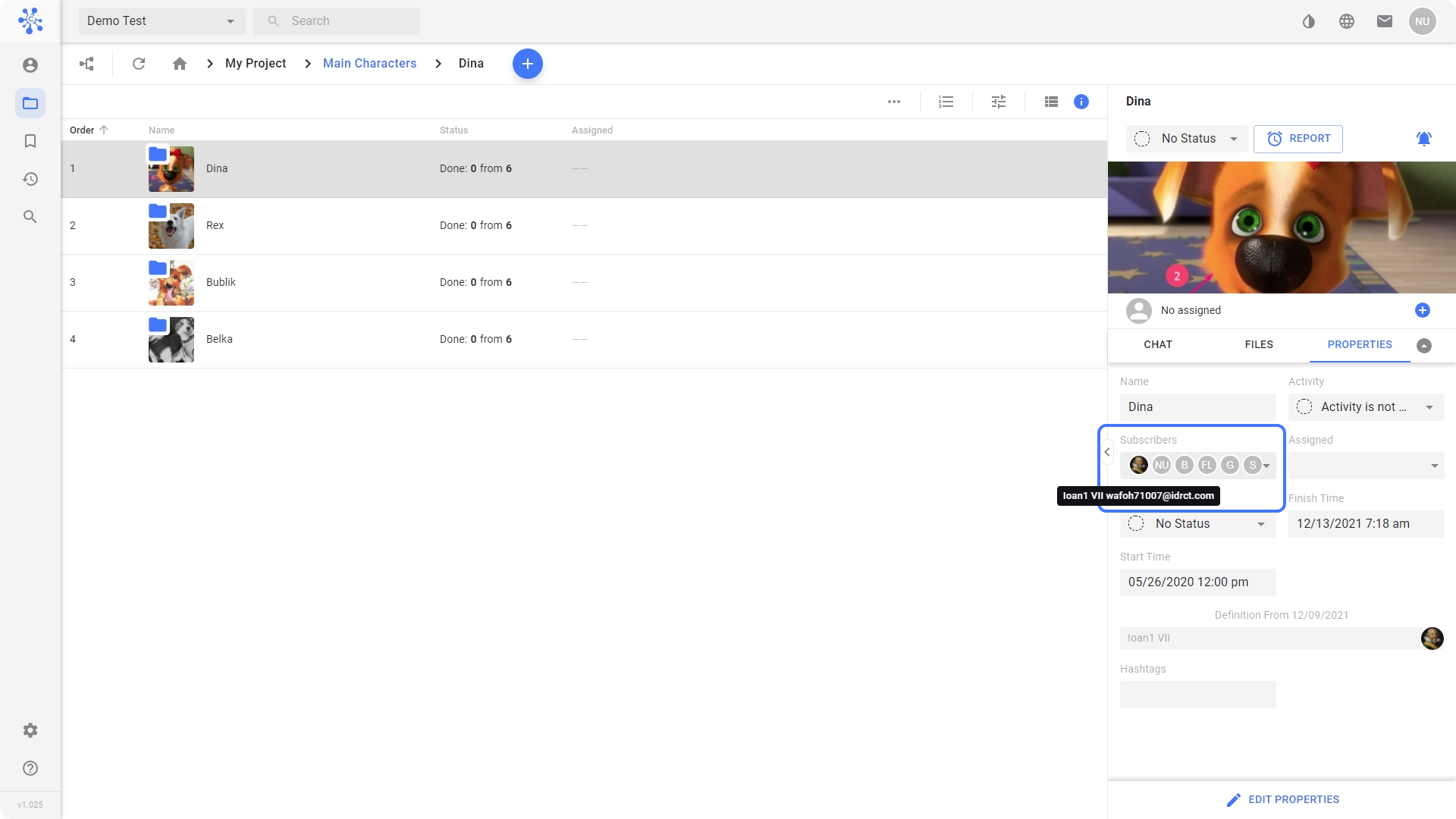 Tentaculo now supports Blackmagic Fusion Studio.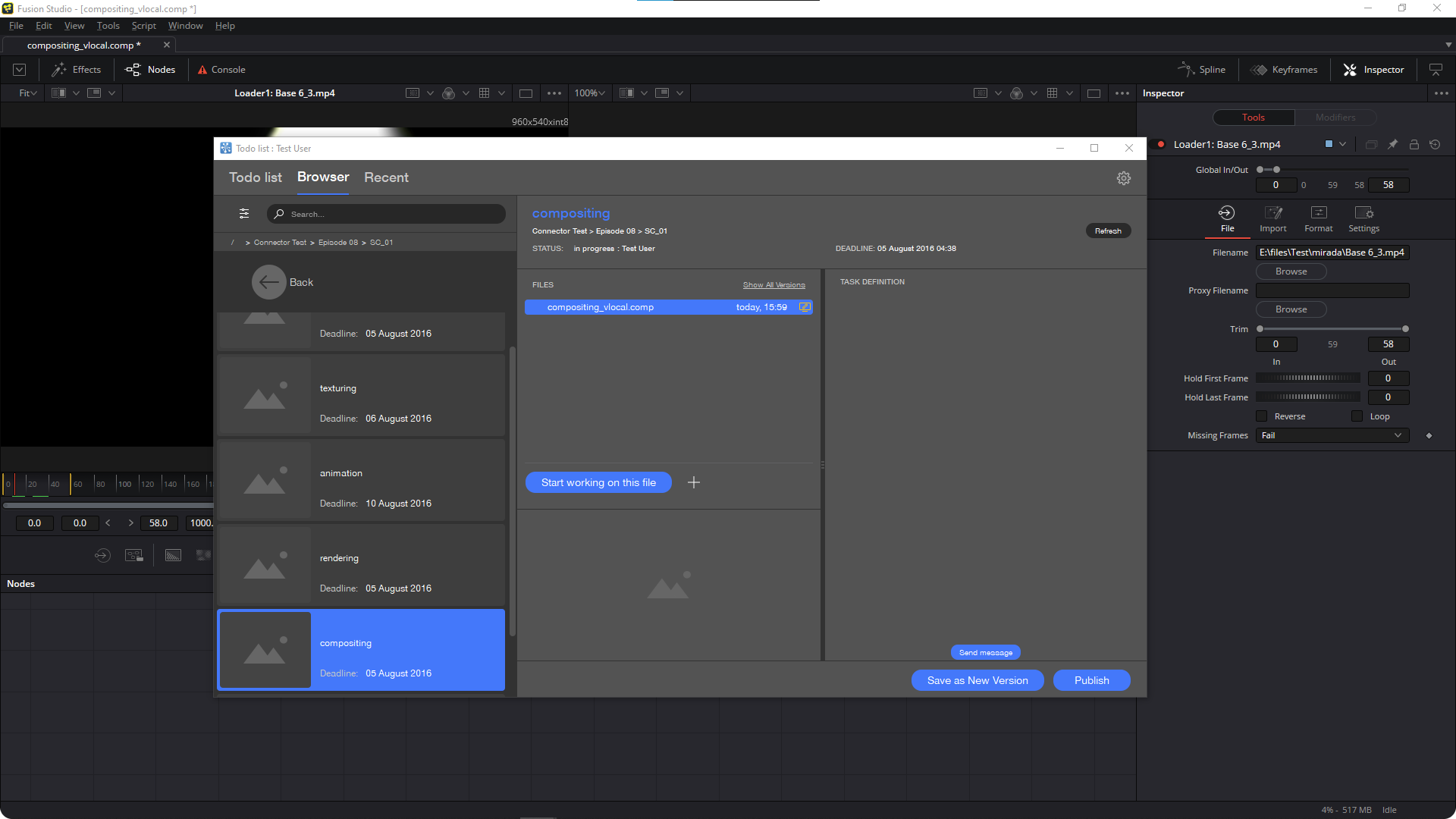 JavaScript processors (Adobe)
We've added support for JavaScript processors for supported Adobe products. Processors are added similarly to Python processors — via a configuration file.
JS code is executed inside node.js, so it's possible to connect built-in modules such as path, fs, net.
We've added auxiliary constants and functions to the execution context:
— __PROCESSOR_PATH__ constant contains the full path to the current processor file. To get the path with no file name, use dirname method from path module.
— callFunc — is a function to call the host application code:
function callFunc(method: string, …args: any): Promise<any>
To execute arbitrary code inside the host application, use
csInterface.evalScript method
Signature:
function evalScript(script: string, callback: (result: string) => void)
— loadScriptFile — is a function to refer a JSX file to the host application:
function loadScriptFile(scriptPath: string): Promise<bool>
— csInterface — is an object to work with the host application.