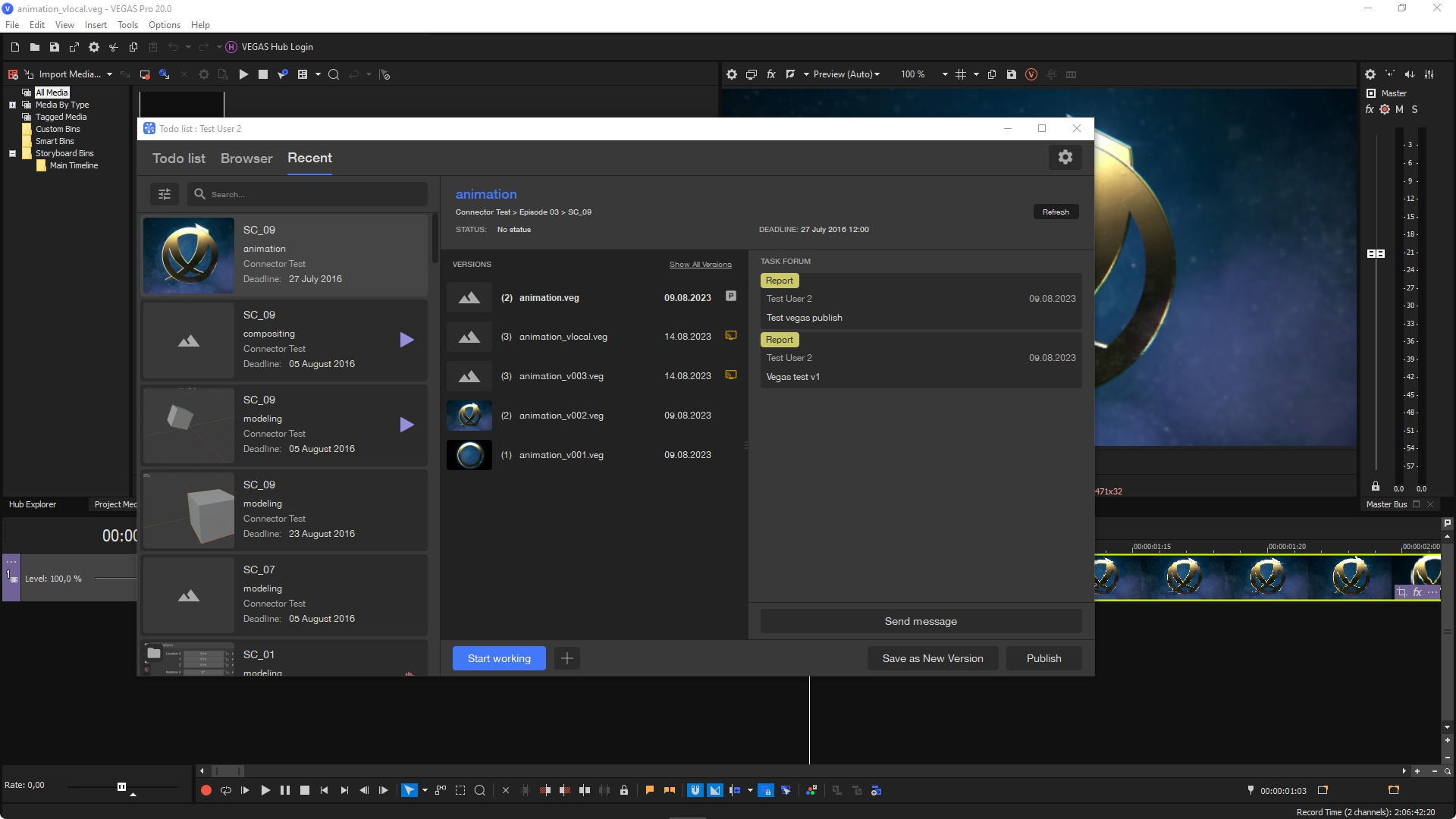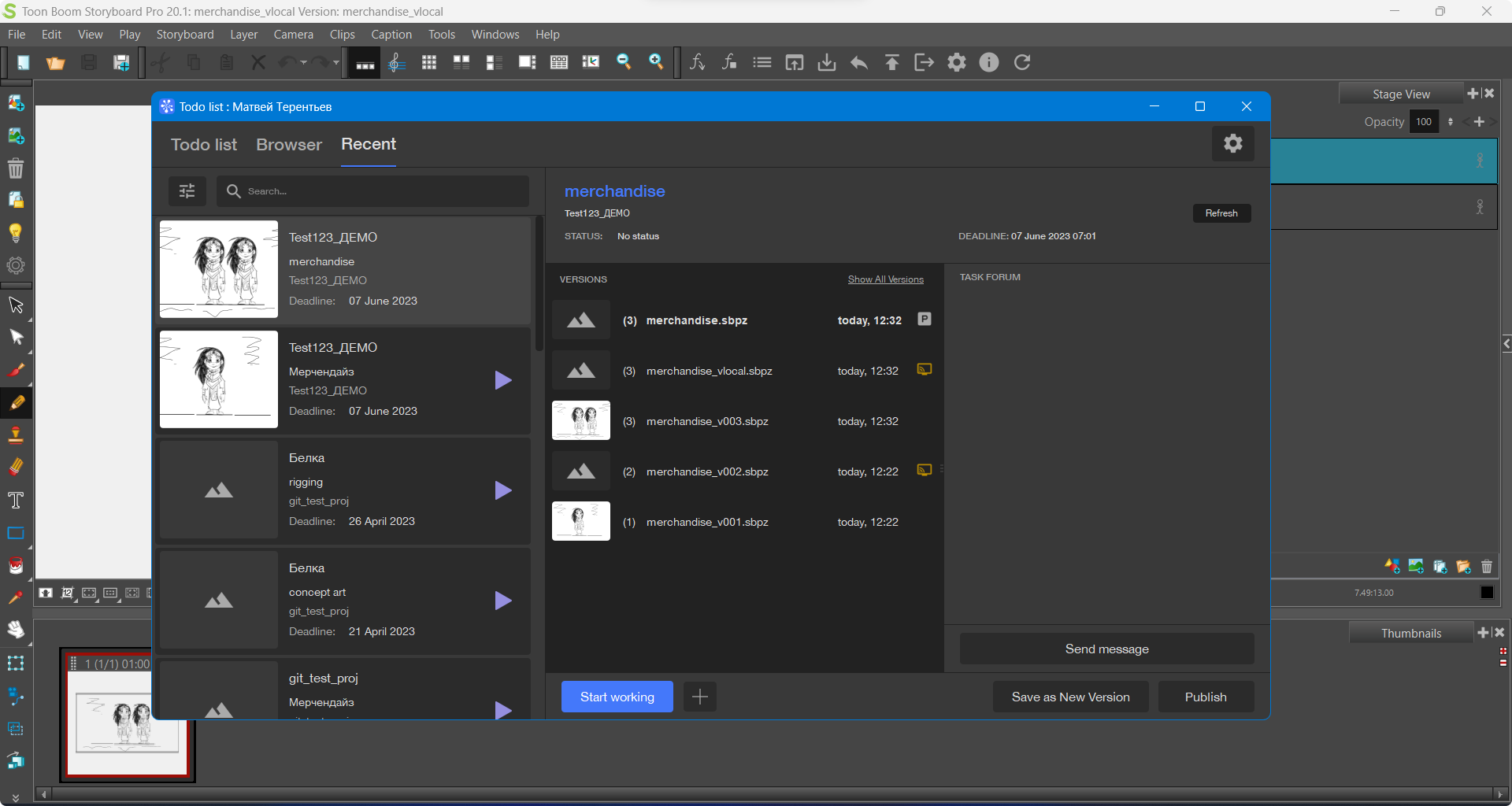 In this update, two desktop versions of Cerebro are available at once — standard and beta.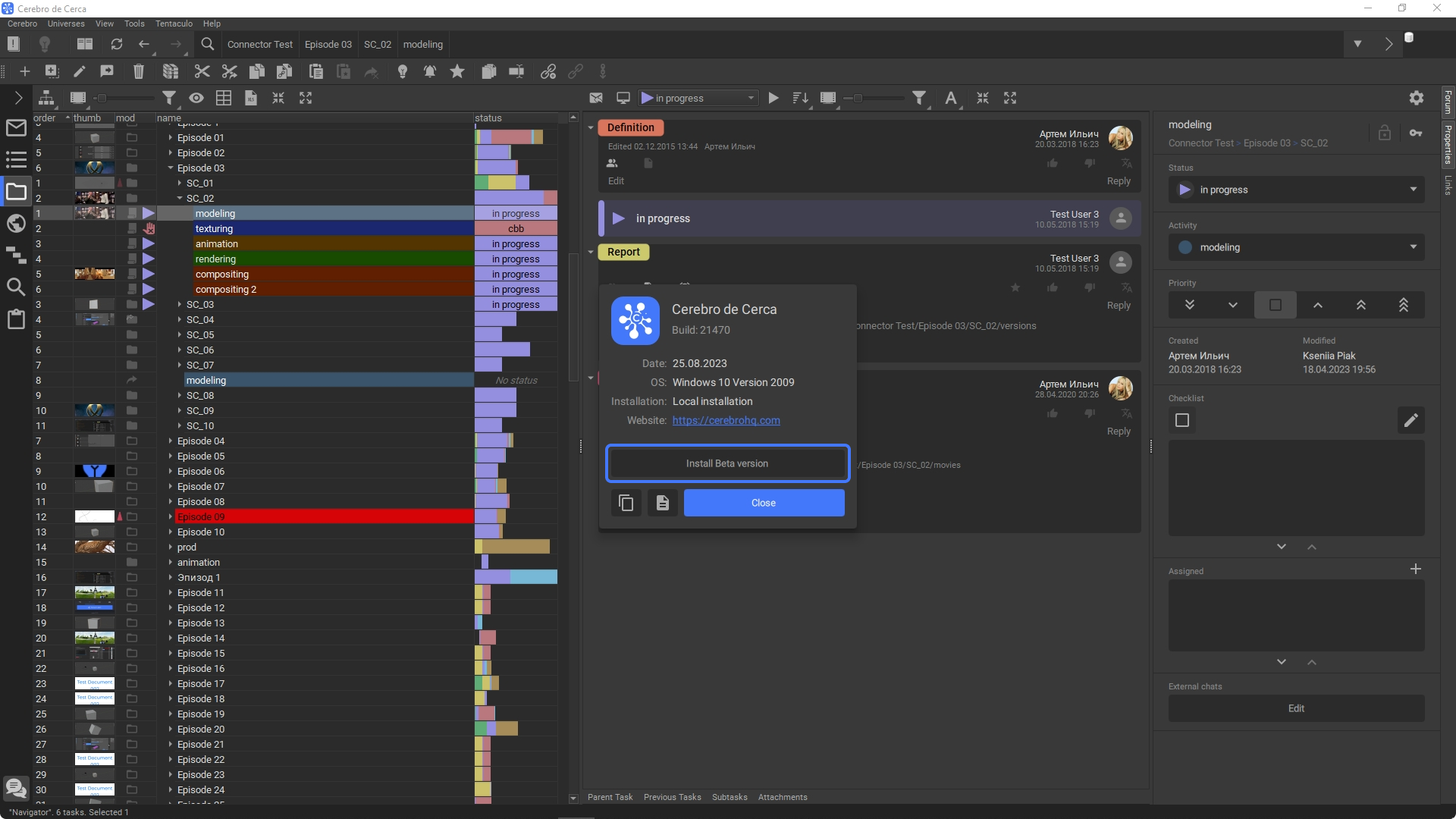 The beta is built using the new version of Qt6.
Mirada uses in-house rendering systems for each operating system:
MacOs — Metal
Windows — DirectX
Linux — OpenGL
This allows us to use system-dependent functions more flexibly. For example, all color correction tools now work under MacOs.
Due to the use of newer libraries and technologies, requirements for minimum versions of operating systems are imposed:
MacOs Big Sur (11) +
Windows 10 +
Linux –
glibc 2.28 +
CXXABI 1.3.11 +
For reference Debian 10+, Ubuntu 20.04+
The beta version already uses PyQt6, so if you use plugins, they should be translated to the qtpy module we supply.
Visual update of the web version
Moved to a newer MUI, fixed some tools, made them more convenient and obvious.
Implemented a more stable text editor, without unpleasant artifacts in the formatting process.
Added the ability to display tasks without status on the board.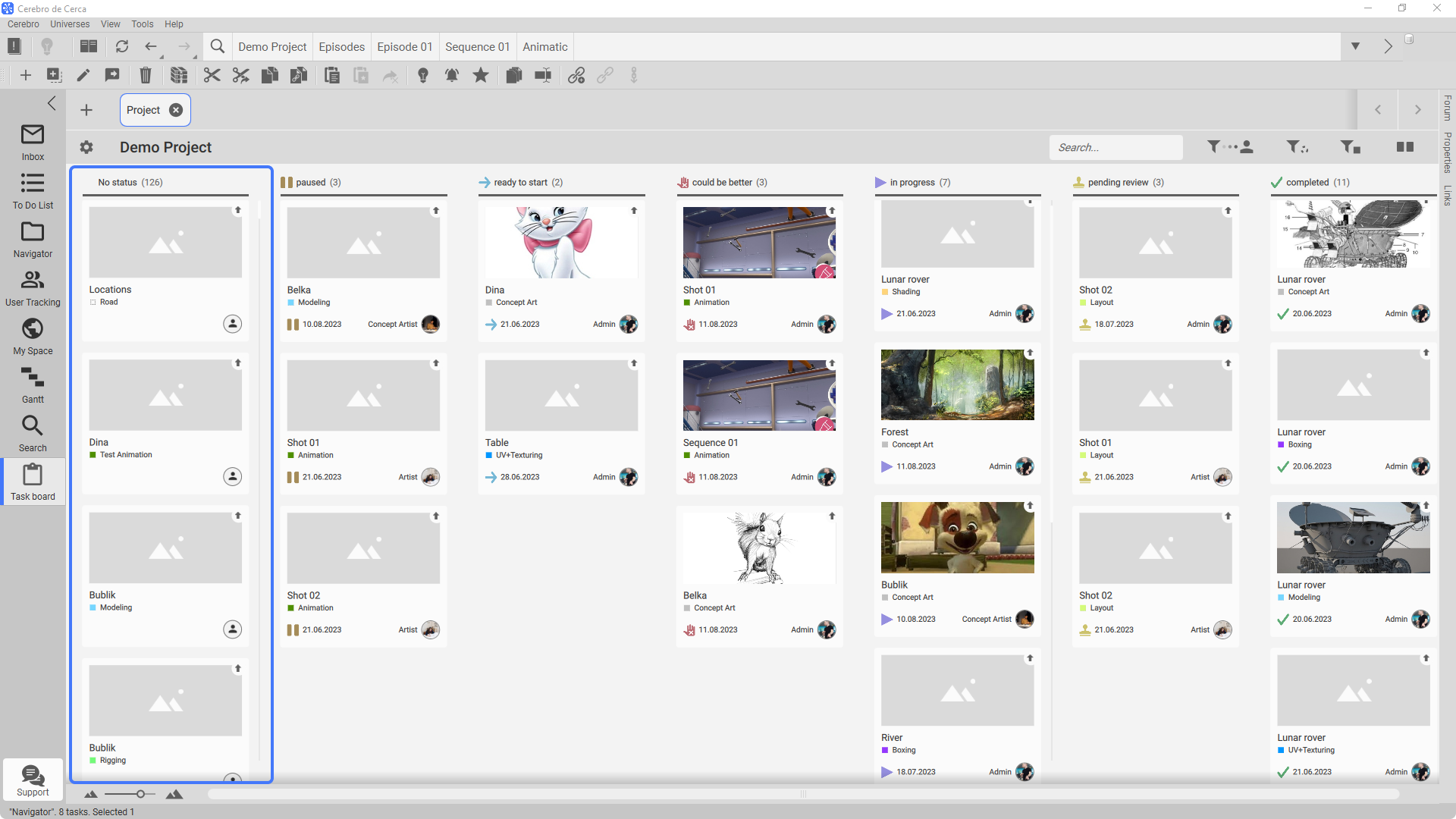 We have added the possibility of forming the order of tasks in the tree depending on the level.
You can enable displaying of such order in the settings window — Main menu -> Cerebro -> Settings.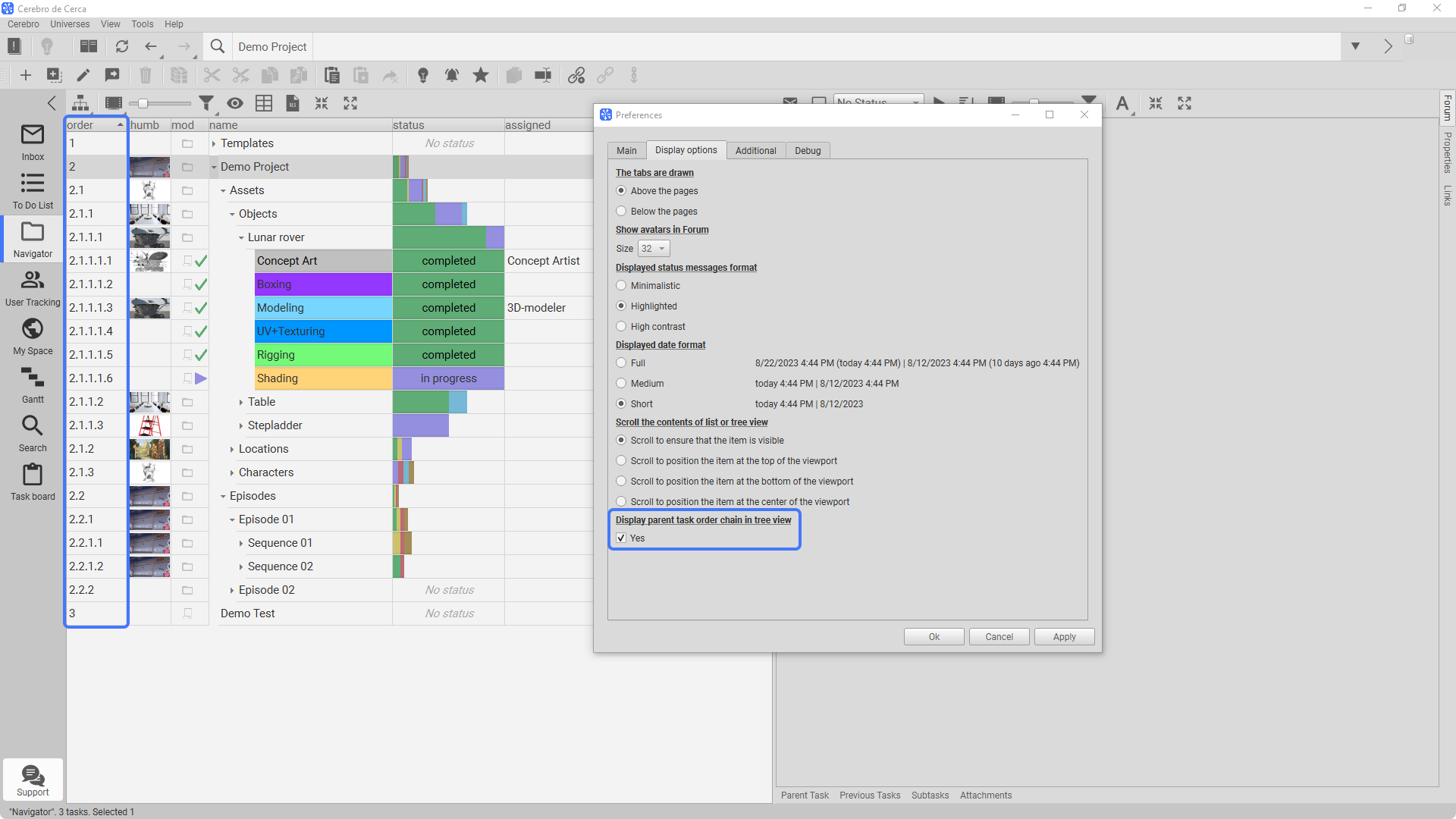 Made a separate window with all Mirada settings. Opens in Main Menu -> Mirada -> Preferences.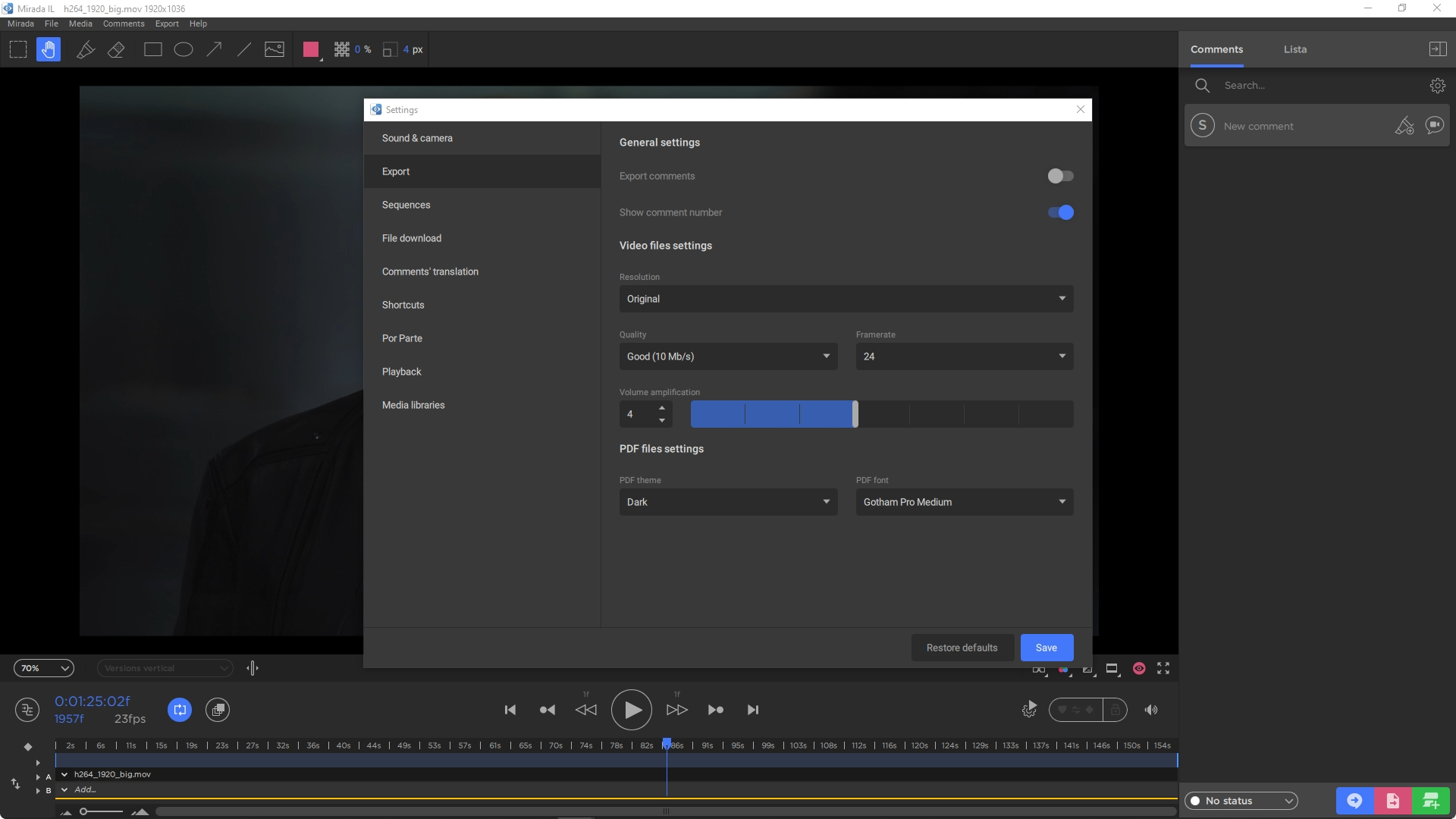 Made a convenient 'Full screen' mode for viewing files. Separate buttons and shortcuts are used to show/hide each panel — timeline, comments, drawing tools.
Shift+Tab




Shift+1




Shift+2




Shift+3