«We are no different from any real studio: the student who successfully passes our  test, is no different from the expert who is handling  over real work»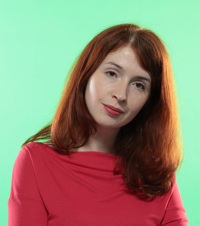 Today Konstantin Kharitonov  talks with Ekaterina Cherkes-Zade, the director of
Scream School
, a computer graphics school and the
Moscow film school
.
– Ekaterina, Please tell us in brief about your school;  specialization, history, plans for the future.
– ScreamSchool, computer graphics school, it is the largest  educational center that trains computer graphics in Russia. At present we have 7 long-term educational faculties. Such faculties are about post production-
«
Visual Effects
», «
Compositing
» , «
Animation
»
, game development faculties-
«
Game Graphics
»
and
«
Game Design
»,
«Architectural visualization» and «Motion Design» faculty. As Well we have an online education course,  on the general  software packages. In general, our school works in a regime that  forms  the actual experts for the industry, that is why it is very important for us, that our educational process  will be as close as possible to the industry realities. That is why we are using all the possible technologies in the industry, and we always update them. Also not far from us there is another project- «Moscow Film School», where I am  in charge as well.  From 1st of October we are starting with two faculties- «Script mastering» and «Producing», during the next year we will open all  the main specializations of Film Production, and also distribution, that means, except two named-above, there will be also: "Direction", «Operator art», «Art statement», "Installation", "Film distribution",  plus, certainly we plan to integrate ScreamSchool's  animation and computer graphics faculties into the «Moscow Film School» grid.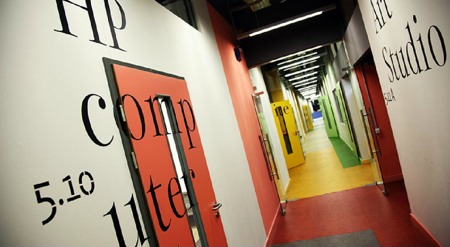 – Actually, You have already partially answered my next question, but I still will ask it. How ScreamSchool differs from other Computer Graphics schools ?
– At our school , Teachers practitioners work only: if a person does not work in the industry, he will not be able to work in ScreamSchool  nor  in the «Moscow Film School». This is first, Secondly,  our resource base is being very actively updated. Further- learning process is developed on the British academic standards and quality base, that means, it is aimed at practical results and on portfolio formation. And last, a student integration and communication into the professional society.
– And How does the academic load is distributed: what percent of educational tasks is carried out «in a class» and how much is carried at «home», as homework ?
50/50. Students take classes three times a week (two times on weekdays and one day on the Weekends).
– And this one as well, that differs you from other schools, you have large amounts of homework's?
– Well fairly yes, this is because Computer Graphics is an area where  it is necessary to sit and work, sit and learn constantly. And at home too, in this case it is necessary.
-When and why you decided that you need to use Cerebro in educational process ?
As soon as our cinema post-production faculties were opened, we understood at once, that we need Cerebro. Because, first, all the major Russian studios were using this software, plus our  teachers  were using this software as participants of the CG industry. So we got together and decided that it is necessary to integrate work of our students in Cerebro-  after leaving school  our graduates  would not need to have an additional training course,  in order to work with Cerebro software  that many Russian companies are using now. And second,  Cerebro is very friendly to use, very convenient for maintaining student's projects – course, degree, vacations. As the computer graphics for cinema are not made by a single person, the educational project is not one man's job either, it is the whole group that must be involved in the process. For example, student groups like, «Visual effects» and "Composing". That means they must cooperate with each other, not only in class, but also at home, because some parts of their work  must be done at home. Respectively, when they work at home, it is much more convenient to manage their projects while using Cerebro;  put materials in one place, to know what each project-member is currently  doing, plus it is very convenient for teachers especially- because they can  access the system at any time and to know, what  students  are doing and to evaluate and comment their working progress. Thus, for teachers-practitioners, educational projects do not differ from the real ones.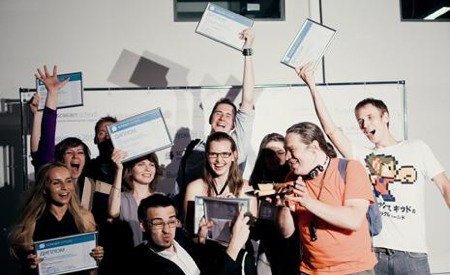 – And, probably, part of teachers uses audiovisual tools for commenting?
Yes indeed,  majority of them, in fact. At first, they give intermediate audiovisual comments, students start them to carry them out, and only after goes the "official" written part of commenting. Also, Cerebro is a program on which all our online courses are based. Because online group training are away from the teacher; and naturally, in this case it is very convenient to upload a lesson into the system, that students could hear or read it. Besides, after the lecture is finished, students are given homework from their lecture . This homework could be heard several times, rewind and etc. Further, within a week, the teacher checks the homework performance,  evaluates it, carries out consultations  on mistakes.
-What faculties are using Cerebro now  and what faculties aren't.
– Cerebro is being used at both post production faculties-  «Visual effects» and "Compositing ".«Architectural visualization» uses Cerebro too. But «Game graphics», "Game design" and "Motion-Design" are not using it yet. That is, like in the industry.
– In general, industry of  motion design uses Cerebro, but it is not about it. I want to ask a tricky question: Whether you considered any alternatives to Cerebro ? After all there is a whole  class of software programs that were made specifically for education and remote education.
– On average, once in a month somebody calls us  in order to offer some new service product.  Now I even have a whole list of competitors of yours. However we do understand that  there is no worthily alternative to Cerebro at present, because of our specifics. For us it is important that every shot  in the project (and our in class training and online training courses are based completely on the real projects, that means we use real material, that was given to us by a certain movie company under the confidentiality agreement) would be most protected.  And here Cerebro gives us more security guarantees, than any other software, that are made just for information logistics.
– But after all, let's be honest, our software is designed, first of all for the needs of real production, as  for educational specifics we didn't sharpen it. But what functions, from the educational purposes point of view, Cerebro doesn't have ? for example,  there is no system of  putting marks for the students work. No, it is possible, of course, to comment, to put evaluation mark as comments, but it is not like what you need ?
Well, let's note that at our post-production , there are no marks in simple understandings of the marking system. Our marking and evaluation concept is: "is accepted" or it "is not accepted". That means  in this way we do not differ at all from the real studio:  the students who passes their test, differs nothing from the industry expert who handles  over their real work: «Shot it is accepted», «it is accepted with comments» or «isn't accepted» – that's all. «Architectural visualization» is the  same: we have «handed-over project» and «not handed over project».
-And what's about students tricks, like: points, estimates – «who has more, he's the best»?
– Perhaps, I repeat, but nevertheless: we use Cerebro, first of all, for students project management. Cerebro is used for term projects, so that it would be easily and quickly to collect all these works that our students made, for example, throughout the year. But if students study, say, «Classical animation» either "Drawing", or "Photo", Cerebro  is used. That is, we have no specific "educational" tasks, our educational process is closest to conditions of the "real" work. And when all students and all teachers work in one system, consider it the main working tool for sharing their work, it is more than convenient, the reasons that I have already mentioned.
-And what  versions of Cerebro do you use, Windows, MacOS, Linux maybe? Or maybe, mobile version for iPhone and iPad (recently we  ave launched a new official version ).
– As for graphics, generally we teach on PC, and our main version is Windows. 90%, approximately. But at home students, that have Mac, they use MacOS Cerebro version.
-Ekaterina, thank you for your time with us today !
It was no Trouble at all, come again ! 🙂