Today the old version of Administrator Account is no longer available (Web client menu, Account -> Buy Cerebro). New User Account is located at the top of the web page. Web client is still available as usual.
New features compared to old version:
Ability to easily obtain your licenses if you are using Factory plan
Automatic recurring payments by credit card
Precise end date selection
Possibility to change your pricing plan if needed
Card transactions are handled by Stripe transaction service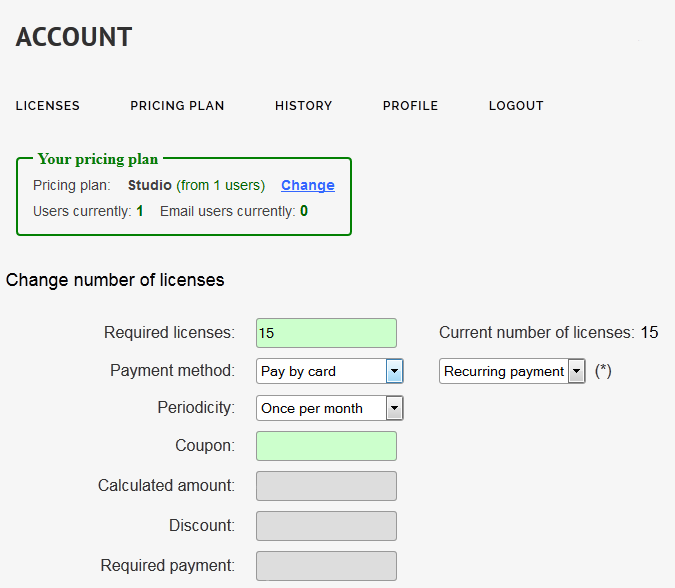 Account in our Administrator Account system is created automatically after registering a new universe. We already created Administrator Account logins for all of our current administrators. If you do not have one, ask your colleagues to create it or contact our support staff.
Note that after invoice request, you will immediately receive a temporary license for two weeks, you will receive a license for the entire period after completing the transaction.
You can refer to our documentation for details.
If you have any questions, please contact us at Live Chat or support@cinesoft.ru