Cerebro continues publishing interviews with customers. We talk with producers, project managers, and other industry professionals. There is our new interview with Alexey Duk from PIK Group. —
We have known each other for quite a bit. You were studying architecture, am I right?
— Yes. —
So why did you start computer graphics?
— I am no longer involved in computer graphics, but I was once upon a time.
The explanation is very simple: I graduated from the university as an architect in 1996, while computer technologies and three-dimensional computer graphics were just starting to gain popularity. They were already available to mere mortals, not hidden somewhere in secret labs of Pixar. You could buy some i386, install 3D Studio for DOS and, well, be able to sort of make stuff in 3D. Architects tend to dig such things, because you study perspective and shadow projections for years and draw everything manually, and then you suddenly can make a computer do it in your stead and get an efficient image of your future house without any struggle. That was what got at me in the first place. I took an interest in it, and it turned out to be in high demand. My first ten years as an architect actually involved me being some kind of a visualizing architect, meaning that I was mostly engaged in computer graphics.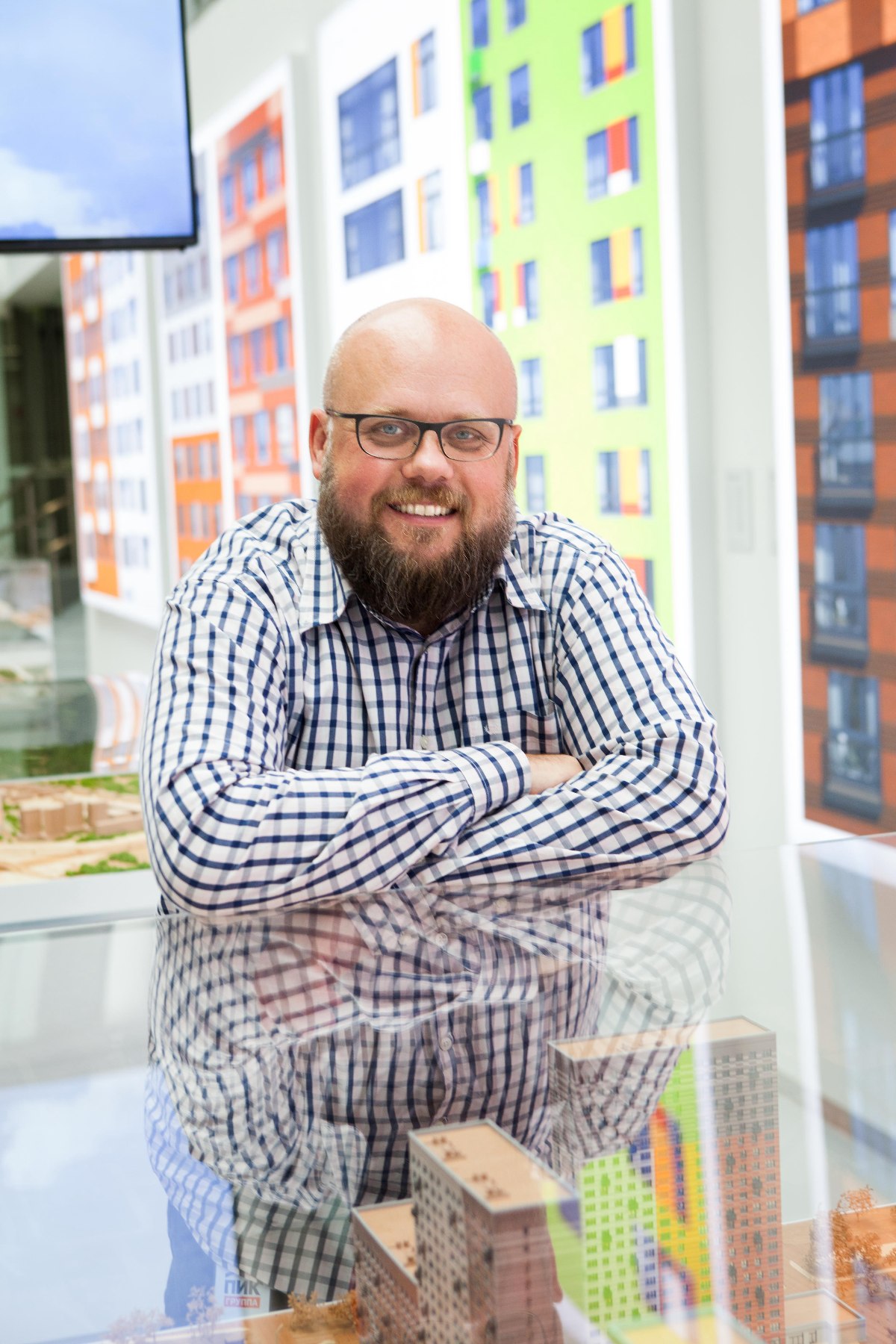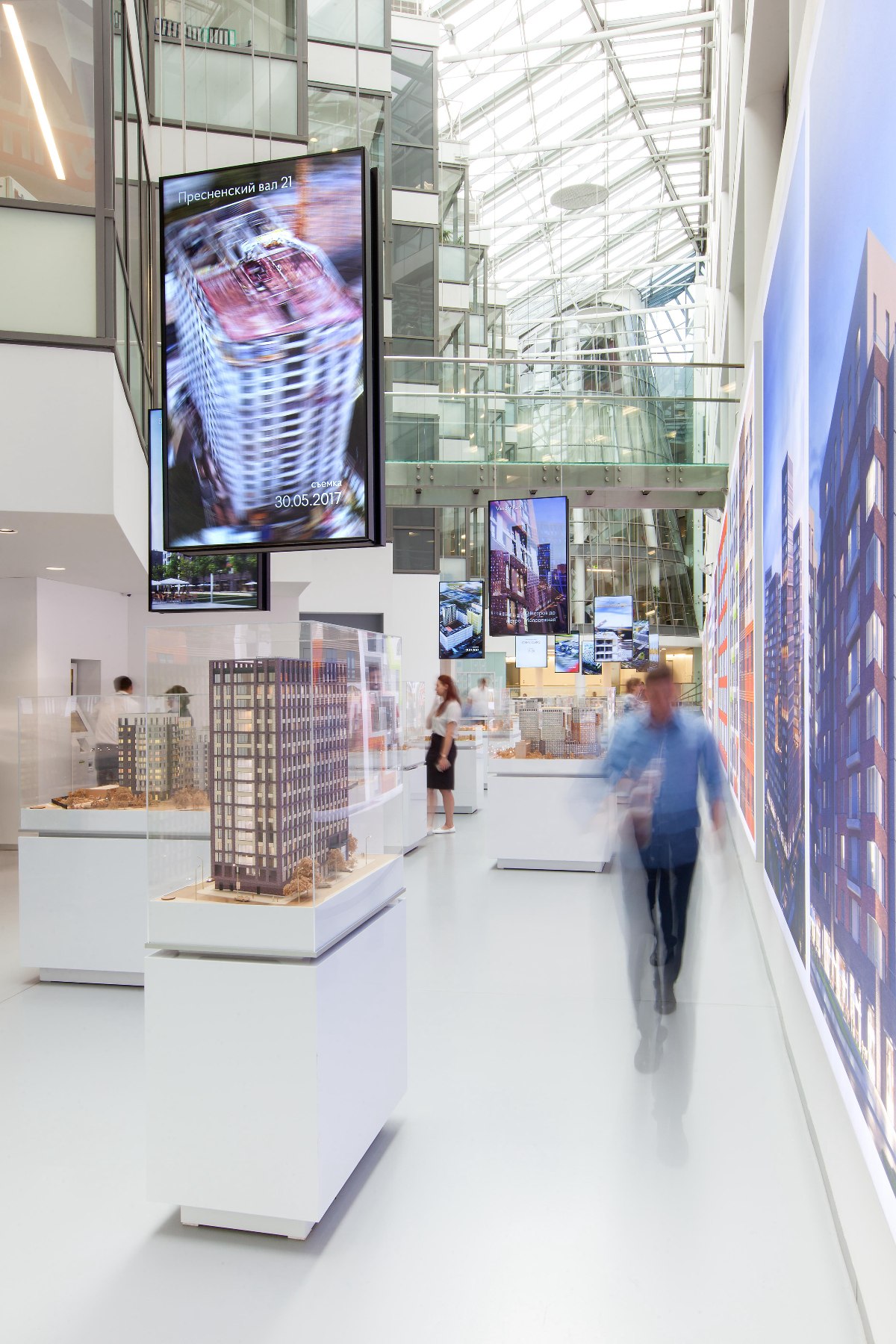 —
What about now? As far as I know, you are more of a manager now, right?
— Yeah, I am an elderly guy after all. Ordering people around is pretty much the only thing I am capable of these days. —
How did this happen?
— Oh, this is a natural process. I believe most professions work like that: you start with doing stuff by yourself, then you have too much on your hands and they get someone to help you, etc. Then you find yourself having a whole team to manage, then you realize that you barely perform tasks anymore, because you are mostly managing. After that you know you can deal with any number of people and start managing full-time. And if you have grown in the very same industry, you are not just a manager of whatever; you are a manager in a certain field of activity. So it went. —
Let us move on to the current events. Before we talk about your company, tell me please about your sales office.
— Sales office is our headquarters, where you can buy an apartment in any our project building. We can call it an
apartment store
. We also have branches, usually at certain construction sites, where you can buy an apartment in the corresponding project. The sales office is where you can buy any apartment.
— So it is like a common showroom.
— Yeah, a common showroom, but also a selling one. To put it bluntly, people come here to buy a dwelling. And we have everything to accommodate them.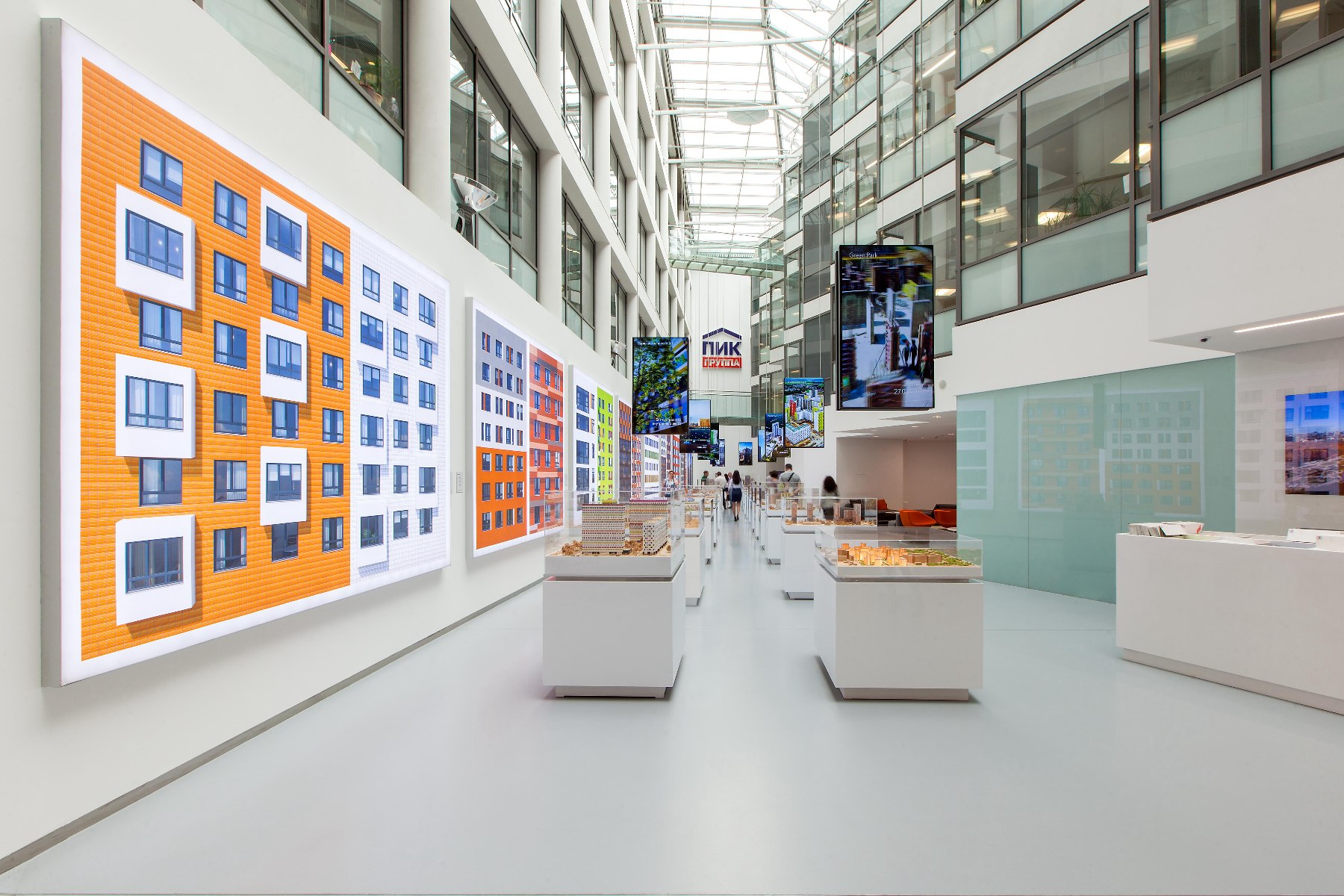 —
Okay, so let us talk about your company in general.
What is the PIK Group and what does it do?
– The PIK Group is what is called a vertically integrated structure that deals with housing development, mostly in Moscow, but also in the regions, St. Petersburg, and so on. What do we mean by
vertically integrated
? This means that the whole life cycle of our facilities is under our control, starting with the site, the purchase of land, further development of the project, construction, sales and maintenance, up to its dismantling sometime in the distant future. It is all done by one company. Naturally, some stages do involve third-party contractors, but overall, the product in its entirety belongs to the PIK Group. In terms of housing volumes, we are Russia's top developer. —
What is the company planning for the future? You are already number one in Russia, do you plan to enter Western markets or something?
— It would be precocious to talk about other markets, but we are currently expanding in the regions. We entered St. Petersburg this year.
— What do you do in the company, exactly? Which department do you manage, what are your duties?
— The company has this establishment called Design Department. This is an unusual thing, because I do not know of any other development company to have something like that, let alone something this big: it employs over a hundred people. We have it because our senior managers believe design to be crucial, and lots of US and Europe-based companies are what is called
design-driven
. Like, you know, Apple. The design of its products and services is essential, this is why Jonathan Ive is basically the second person in the company, since what he does is so important. We have a similar approach. We think that the appearance of us and our product has to look like the same concept in any communications.
— So you are trying to put everything under a single concept?
— That's right, everything. Ads, marketing materials, website, facades, interiors, landscaping, framed models—those are all our doing. Also videos, souvenirs…
— I did see the magnets, yeah.
— Some exhibitions, too… Everything, one way or another, passes through our department. We have a separate unit called PIK-Projekt that directly deals with architectural design; it employs 700 architects and engineers. This is a story of its own. In the design department, I am the deputy head, responsible for administrative management. The head of the unit is mostly responsible for the beauty, while I ensure that everything happens on time and works like it should. —
Can you name your most difficult or, for example, favourite project? You probably have more of them now, especially after the acquisition of Morton.
— I do not think it is quite right to put the question like this. We, unlike some architectural bureaus or developers that build unique elite housing, deal with mass market. What is good in our product—it allows us to make affordable housing using methods that can be called industrial. This is why all architectural solutions we use are always made in the context of repeatability, typification, and so on. The more arranged and technologically similar is the product, the easier it is for us to replicate. At the same time, we, naturally, have to struggle and make the outward appearance of various projects different, so that we do not return to what was before the transformation two and a half years ago. Everything has changed quite drastically, because the company used to build almost exact copies of its houses for 20 years, i.e. we had two series of houses, each of which contained a huge number of projects. Now we try to make houses with similar insides, but varying outward appearances. —
Yeah, so it is not quite right to single out a particular project.
— No, it is understandable to have some favourites. For example, 141 Varshavskoe Shosse was our first project under the new concept. It is already close to completion. Naturally, I call it my favourite because we learned a lot from it. It is almost ready; people will move in the last towers in autumn. It will actually be our first project in full accordance with the concept that we consider correct. All the other are still underway to some extent.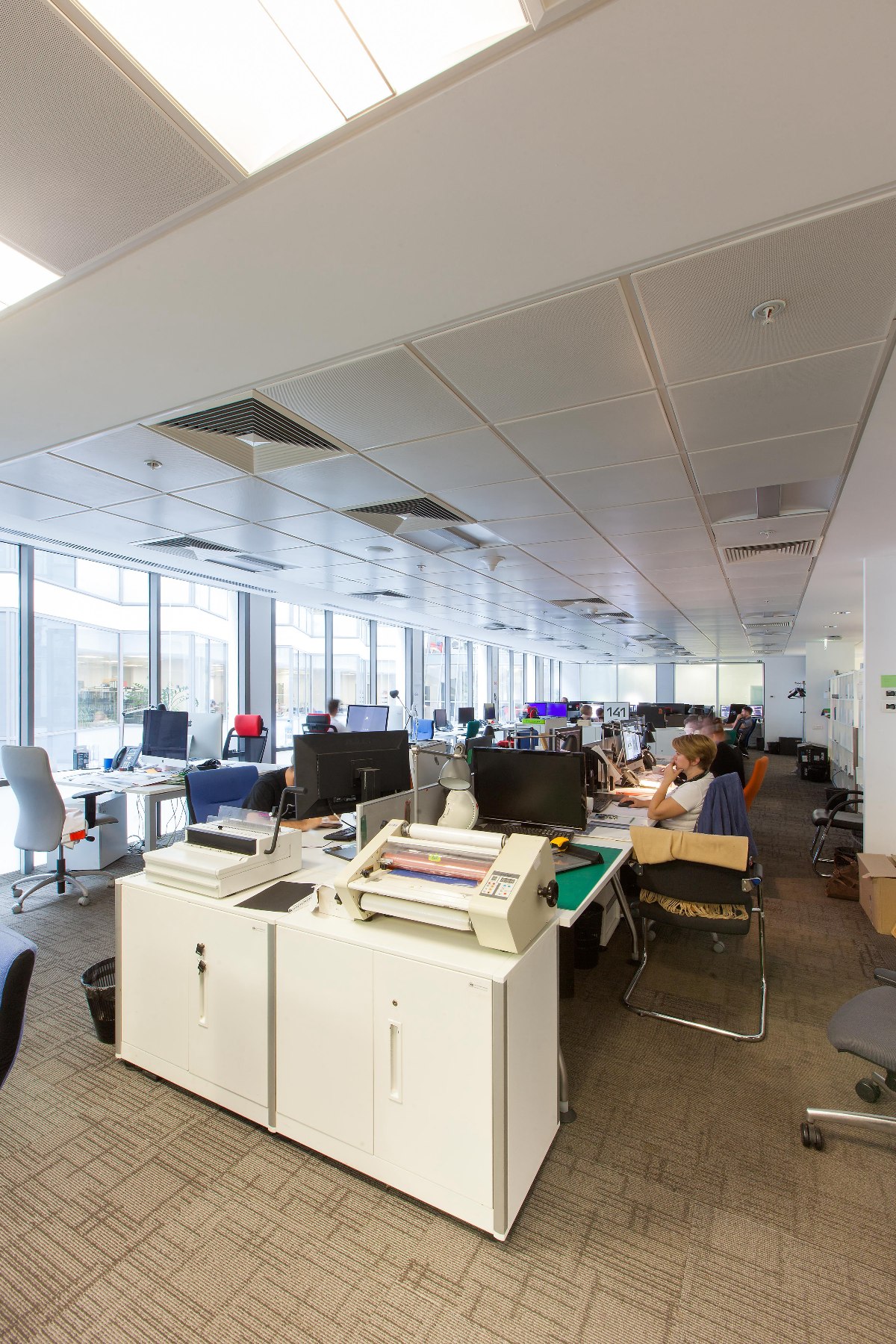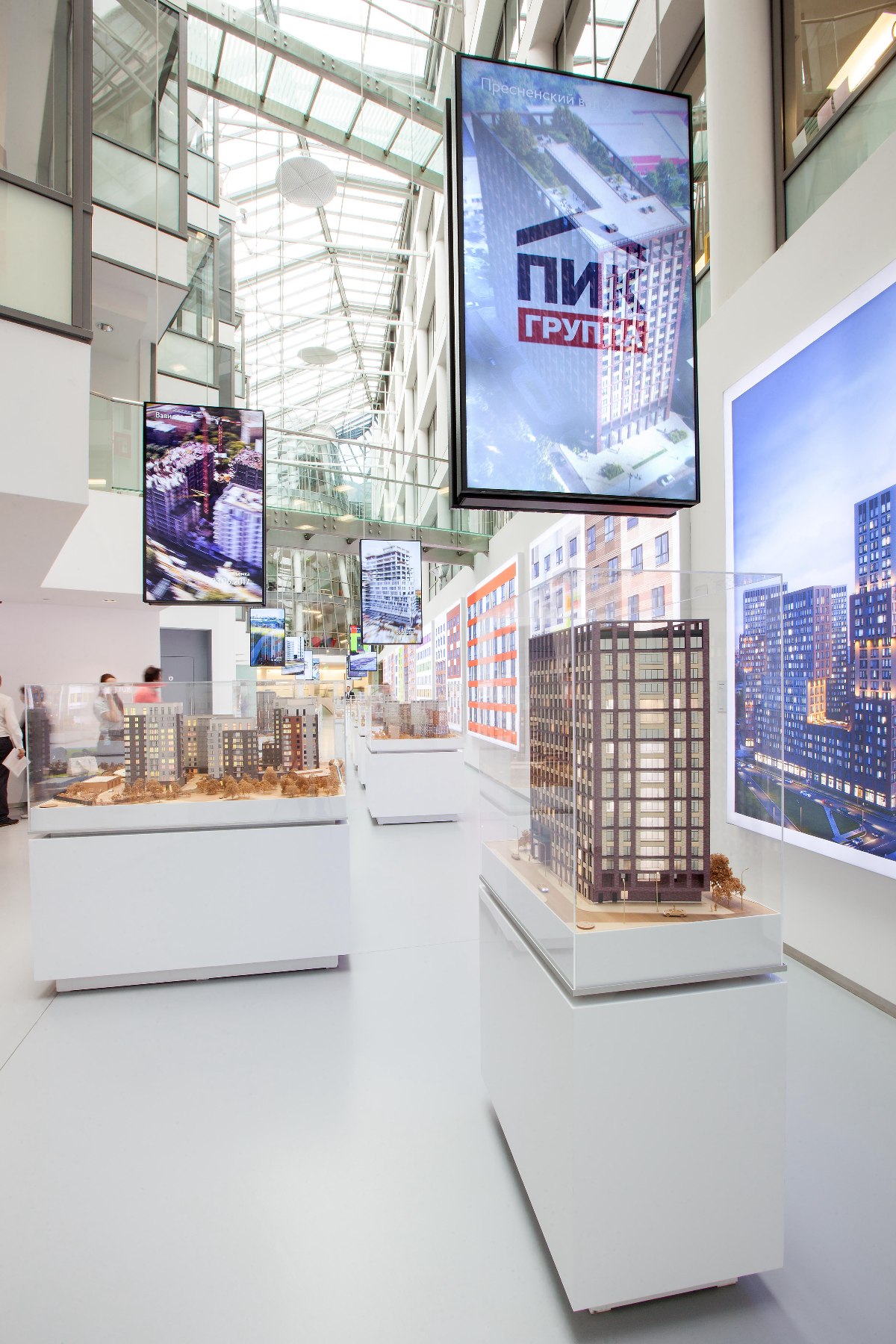 —
Okay, I see. Let us talk about your work now. What kind of people, so to say, fit in your team the best? What kind of people are you most comfortable with?
— It is important for me that a person is a professional and, well, in control of themselves. I have no other requirements. Overall, I am looking for motivated people who want to work. Like I said, no other expectations.
— Then, to sum this up, the simplest question: how do people get in your company? Suppose, if we are talking about the design department.
— We publish job openings when we have them. Of course, we often find people via networking, since the field of design has a certain specificity: there are few decent professionals and you know them all. Here, too, the market is not very big, so we start with familiar faces. If it does not work, then we publish job openings. Many people apply via Staya.vc. It is such a hassle to interview all of them. I have never had so many applicants, honestly.
— You have been using our software for a long time, and I remember you were saying, "I live in it." How did Cerebro implementation go?
— The introduction was no problem. I think the entire launching process took less than a week. Training takes an average of a couple of hours. This is what made it appealing in the first place. —
Our customers are mostly animation studios and such. But your company is different. Why did you choose our software for managing such a complex department, and even more than one?
— It originally happened, because I used to manage a computer graphics division in another company, where we successfully used Cerebro. When we started to consider a project management system for the design department here, in the PIK Group, I did not see any problem in using Cerebro to manage not only tasks or projects related to video content production etc. Overall, it has all features for other units as well. At the moment, for example, Cerebro is very actively used by our product department, where media content as such is virtually nonexistent. —
How exactly do you manage your daily work in Cerebro?
— Everything is quite simple. We have a customer inside the company. This is the advertising unit that sends us orders by setting tasks in Cerebro. Then our coordinator looks through these tasks and assigns vendors. In addition, we have a large schedule of our work for a year and according to this schedule, the same coordinator simply starts some tasks that need to be started under the schedule. So he starts them and also assigns vendors. This is how it happens. In terms of quality assurance, we have several options. People who perform a certain type of tasks already know that after completion they must leave the results of their work for a certain person to approve. This person reviews the task and then passes it either further along the chain for another approval, or decides that the task is completed. Sometimes we need to further approve the task with some project managers and so on. When the task is completed, it is sent to production. For example, if it is about printed materials, the production team takes the approved task and then marks it in Cerebro when the printed copies are ready, like, guys, we already have them printed, they are at our warehouse. This is how it goes.
— So as a rule, you have template structures, so that you can very quickly launch them into work?
— Overall, yes. The structure of the projects is approximately the same. What we are developing for each project is called an
advertising and marketing package.
It is a set of deliverables: website materials, booklets, advertisements, and so on. The set is roughly the same all the time. When the time comes, we need about a month to develop this package. We start the whole block of these tasks, which is already there and is, in fact, a template.
— I remember you had a very global rebranding process.
— We have already dealt with it; the rebranding is almost over. We always have some work of this kind. It was a really serious task, because a huge amount of everything needed to be done from scratch. It took almost a year, from creating a logo to developing templates of all documents, business cards, etc.
— Well, the last question. What could you recommend, as a user, to improve Cerebro?
— Having both a web version and a mobile version is basically the standard of today's life. It is clear that without this moving forward is hardly possible. We are glad that work on this issue is already underway. The second thing concerns the overall UI. Cerebro's interface is a bit out of this millennium, but the fact that you constantly improve its features and appearance is wonderful. We see what is happening and where this is going, and we like it.
— Thank you for your time and advice!