Mirada
– New interface
– Distinct comments
The new version of Mirada creates specific comments, and every comment's author is displayed. Comments are viewed consecutively, and they may contain text, tag, sketch, duration or an audiovisual track. Comments may be replied to Mirada directly.
– Possibility to set task status from Mirada
– Unified timeline
All playlist files are displayed in one scalable timeline.
– Export comments in PDF
Possibility to export comments in PDF in order to send elsewhere.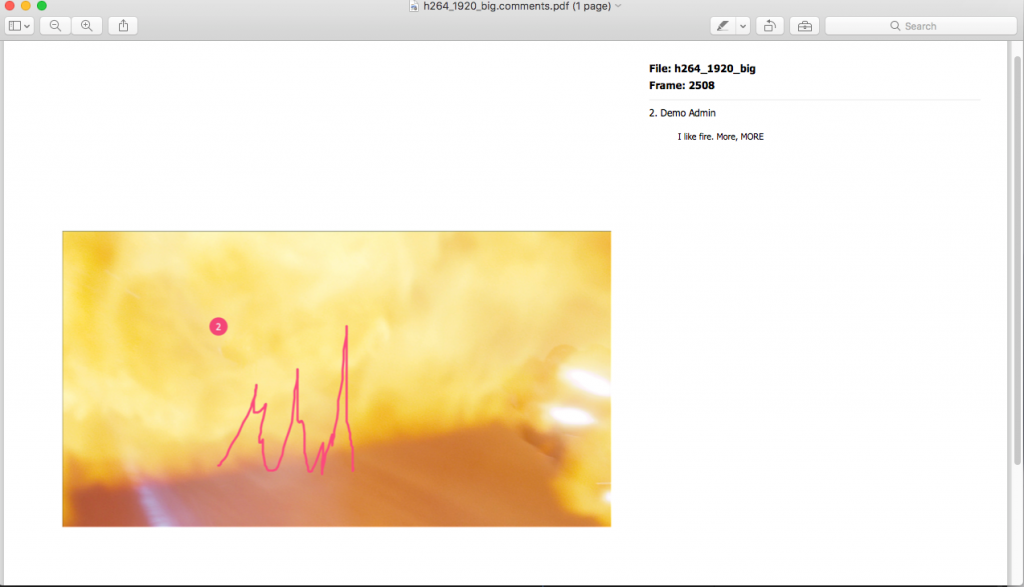 – Possibility to compare videos, images and PDF-files in three variants
Media files can be compared using three variants: horizontal, vertical, "wipe".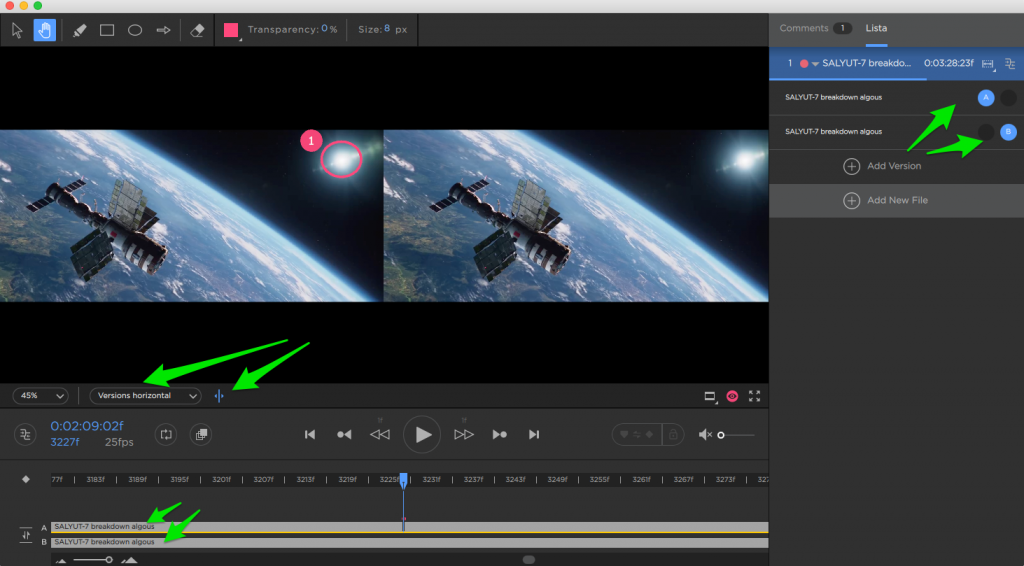 In Cerebro, select the files you want to compare in the attachments panel or search and click the "Compare selected files" button.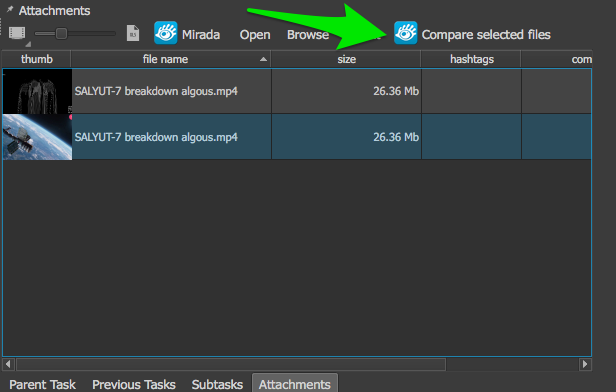 Furthermore, there is a possibility to compare different shots from the same video using comparison marker, in three variants as well. Quick switch between the marker and the current shot is provided.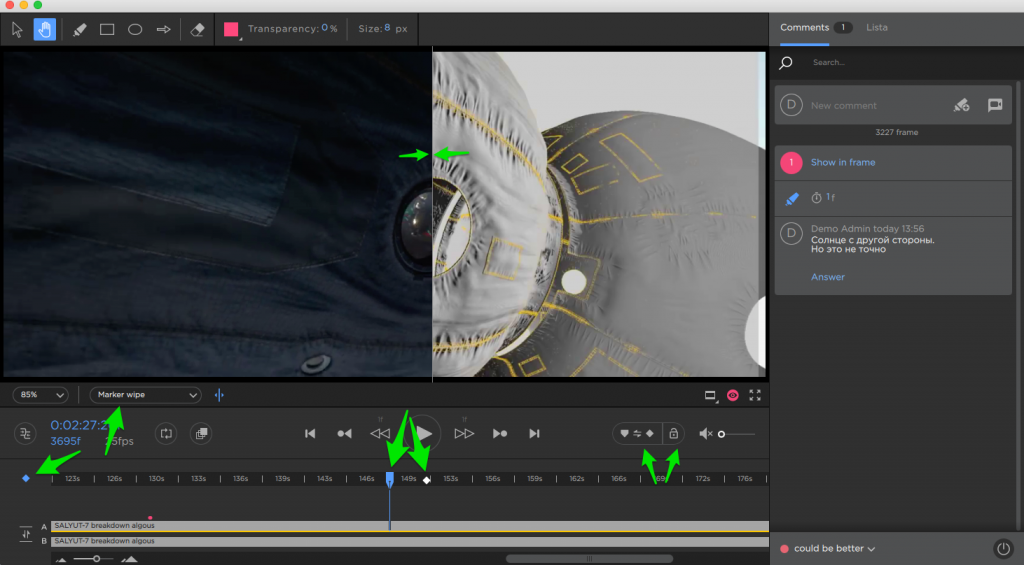 – Possibility to enable cache on video.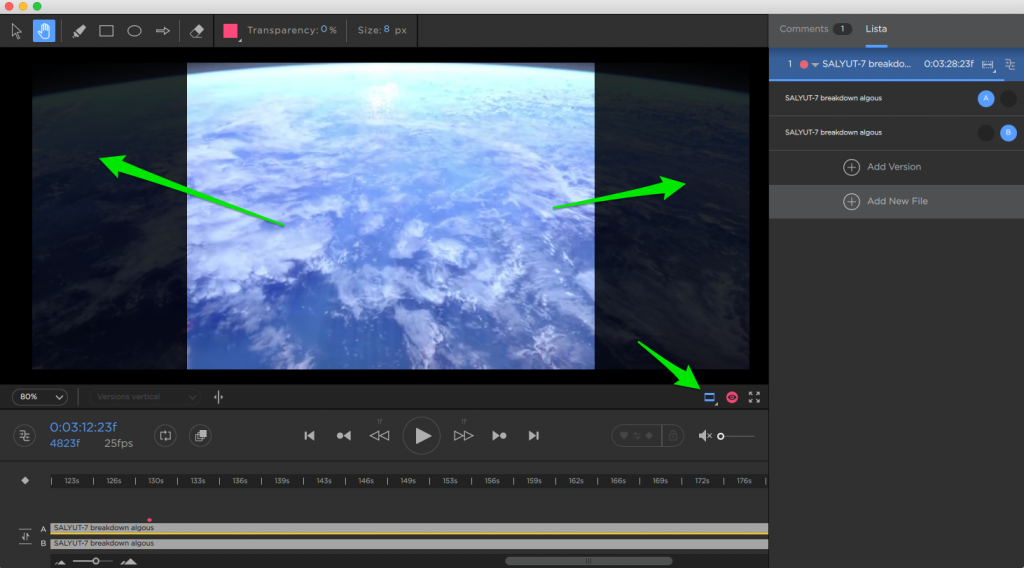 – Possibility to put on a loop either a video fragment or several playlist files.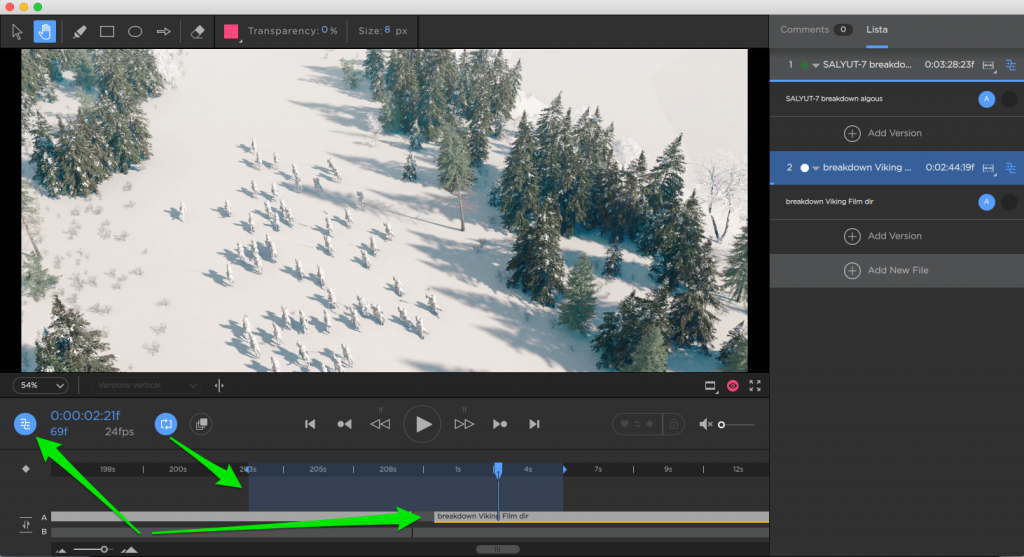 – Tails
Some shots at the beginning or at the end of a video file can be disabled. In this case they will be skipped during playback. Trailers may be set either on the whole playlist or on specific files.
– Setting your own hot keys.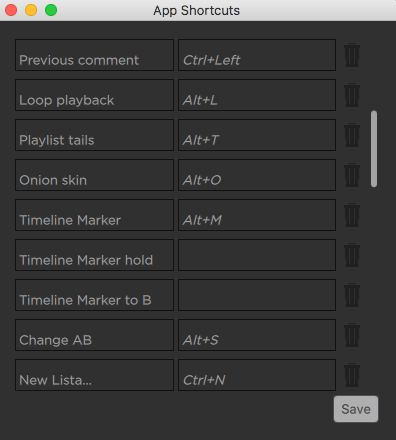 – Some other different cool and useful features. Let's watch some
tutorials
.
Cerebro
– Possibility to view forum on subtasks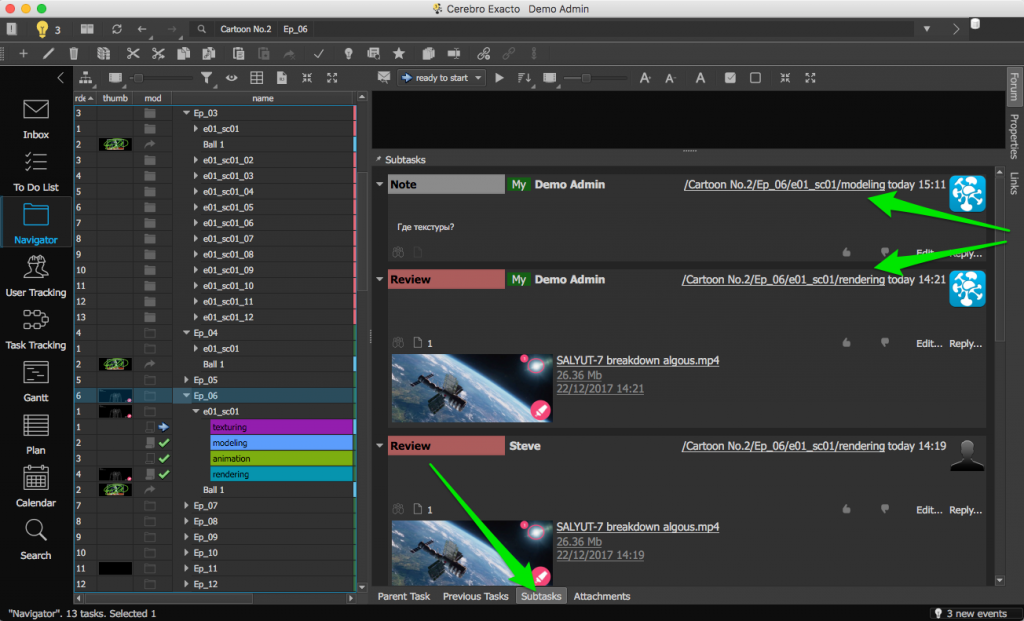 There is a possibility to view threads immediately, without entering each task separately.
– Possibility to view forums related to the current task
– Copying multiple http-links to files at once