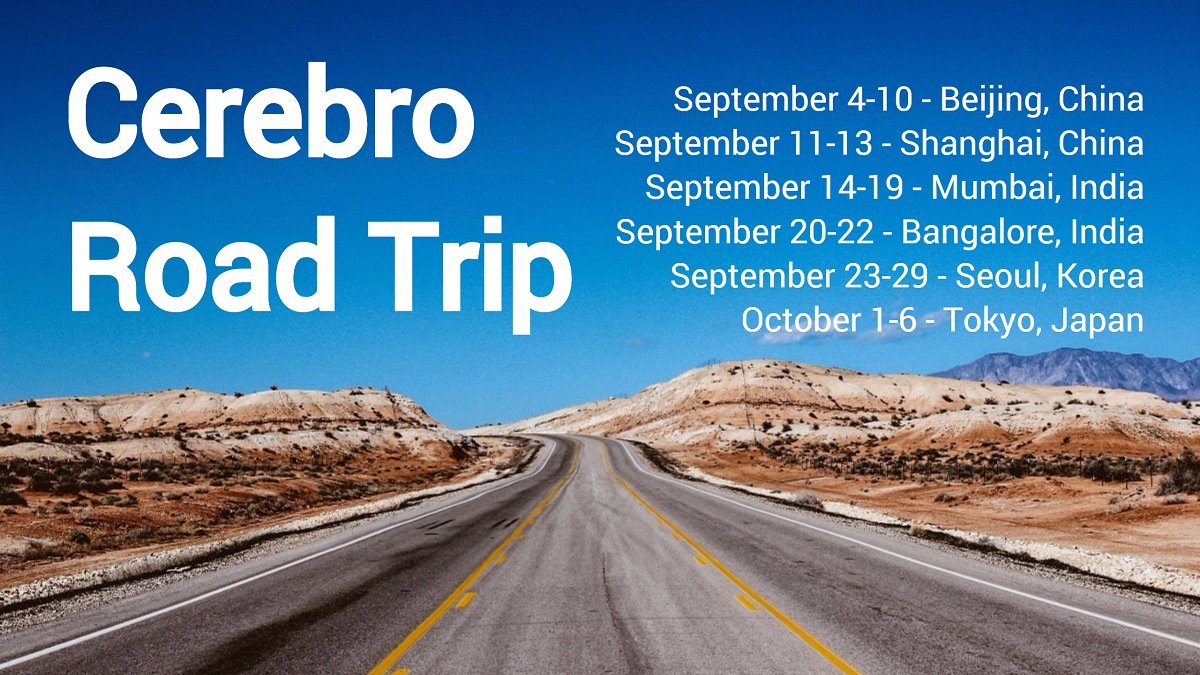 Here it comes! A Cerebro Road Trip to the countries of Asia. During the whole month of September we are going to visit some of most important countries of Asia, and with their help we will be able to find some new agents for our services. We have products: – Cerebro
https://cerebrohq.com/
the environment for teamwork and learning in the Media & Entertainment industry. – Staya
http://staya.vc/en/
recruiting IT-platform like "adwords" but for Jobs. The whole month is packed with meetings. Our plans are:
September 4-10 – Beijing, China
September 11-13 – Shanghai, China
September 14-19 – Mumbai, India
September 20-22 – Bangalore, India
September 23-29 – Seoul, Korea
October 1-6 – Tokyo, Japan
During this days, we will show our services, personally to our agents, which can sale or support our products. If you want to become your agent, please write to Victoria
vanyushkina@cerebrohq.com
for scheduling a meeting!